WWE Raw: Sasha Banks and Charlotte Need to Move On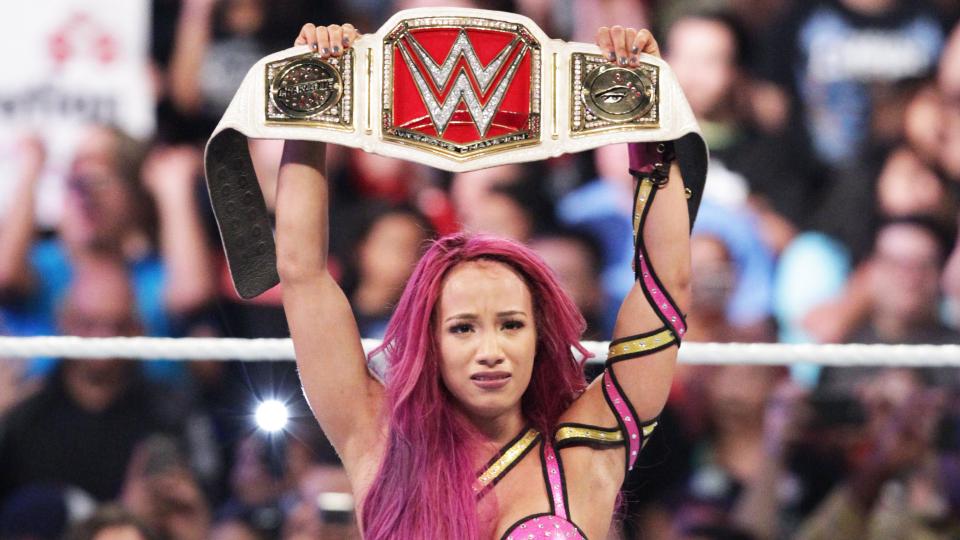 For the third time on RAW, Sasha Banks defeated Charlotte Flair for the WWE Women's Title. Enough is enough.
If you are a casual fan of the WWE, you might think the RAW women's division was comprised of only two wrestlers and with good reason. In case you forgot, Becky Lynch is still the Smackdown Women's Champion and has been since September 11th. Over that same period, the belt on RAW has changed hands three separate times; twice on RAW and once at Hell in a Cell.
While Becky Lynch was the first women's champion to represent Smackdown (and defeated five other women in the process), the championship on RAW has changed hands between the same two women since it was rebranded back in April and granted exclusively to RAW in September. You guessed it: Sasha and Charlotte. Their feud has completely disregarded the six other women on the RAW roster (seven if you count Paige, who is still technically employed by WWE). It gets worse.
Before the rebranding of the title, Charlotte had been the WWE Divas Champion ever since she defeated Nikki Bella at Night of Champions in September 2015. Think about this for a moment; out of the nine women on the RAW roster, only two of them have competed for their respective championship over the last year. Now we must prepare ourselves for what I can only imagine will be yet another rematch between Sasha and Charlotte because WWE doesn't think any of the other women are ready to represent the brand.
Revolution? What revolution? Oh and don't forget about the crying.
Can you remember the last time a woman won a championship in WWE and didn't cry? I'm not saying that crying shouldn't be allowed or discouraged intentionally, but female wrestlers now seem incapable of accomplishing any significant feats without bringing out the waterworks. Is this genuine emotion or something else? It's bad enough that kayfabe is broken after almost every match that carries some significance. Faces and heels alike tweet out congratulations and backstage suits all rally to give out hugs and praise to the competitors, sometimes even before the cameras stop rolling. Why can't women simply have a good match and then close out the show. Do we need to be shown the platitudes of other WWE employees to somehow validate the performance?
I'm glad to see women getting more respect in the WWE but it needs to go further than just bigger and better match opportunities. Sports entertainment is equal parts athleticism and showmanship so I want to see women who are sure of themselves before, during, and after their match who understand how their character fits into the larger narrative. Post-match emotional breakdowns only serve to feed the stereotype that women can't control their emotions, for better or worse.
It's no secret that WWE wants their women to be role models and rightfully so. There is a delicate balance between femininity and toughness but they can go hand in hand. Surely not all female fans would consider themselves "tomboys" so the WWE is looking for women who can bridge that gulf and find common ground for all. In that respect, we have already seen movement in the right direction but the company needs to ensure their female competitors stop falling victim to bygone gender roles.
This article originally appeared on