WWE Raw Review: Live Results, Analysis and Grades for September 26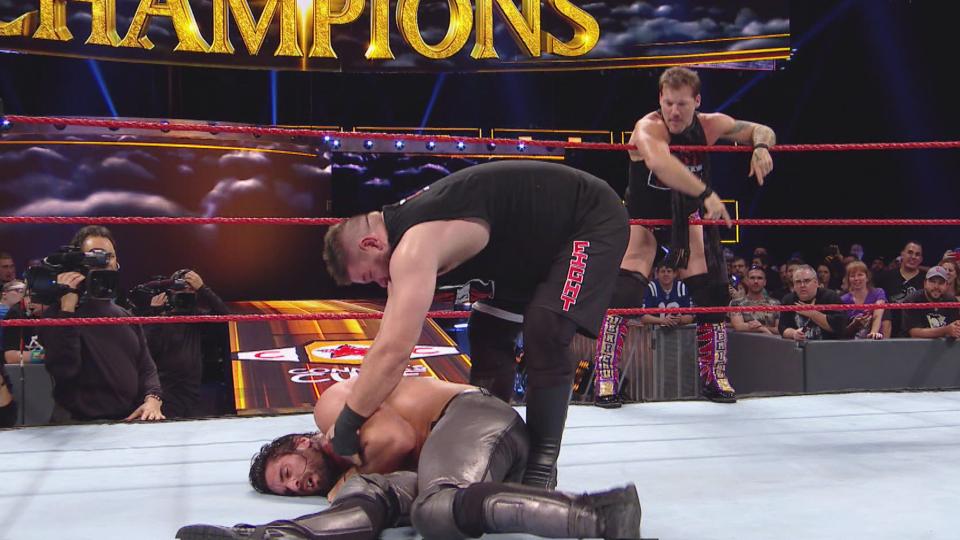 Follow along with our live review of Monday's episode of Raw.
On Sunday night, the WWE Clash of Champions pay-per-view took place. This had been Raw's first exclusive show, which came two weeks after SmackDown had Backlash. Matches that were seen at Clash included Kevin Owens vs. Seth Rollins, Charlotte vs. Bayley vs. Sasha Banks, and TJ Perkins vs. Brian Kendrick. Fallout from these bouts, and others, will take place on the September 26 episode of Raw.
Owens ended up retaining the Universal Championship in the main event of Clash. He did so after one referee got knocked out, and when Stephanie McMahon inadvertently distracted Rollins. It caused KO to hit the pop-up powerbomb and win.
A confrontation between Rollins and McMahon seems likely. They may trade words over her involvement, and if Triple H had anything to do with this. The Game didn't appear on yet another Raw program, so they could work in that he played a role behind the scenes. Given that were was hardly a mention of him at the PPV, that may be ruled out. So, what could go down on the post-show?
The only title change at Clash saw Roman Reigns defeat Rusev for the WWE United States Championship. This is the third different title that The Big Dog has won in WWE, and the first since WrestleMania 32. It may have also been a redemption moment for him, after all that's happened in 2016 (suspension, two championship losses).
As for The Bulgarian Brute, expect him to look for a rematch soon. Maybe, it takes place on Raw or Hell in a Cell?
Follow along with our coverage of Raw beginning at 8:00 PM ET. What could happen on the fallout show from Clash of Champions on Monday?
This article originally appeared on