WWE Raw Results: Live Highlights, Analysis, and Grades for December 12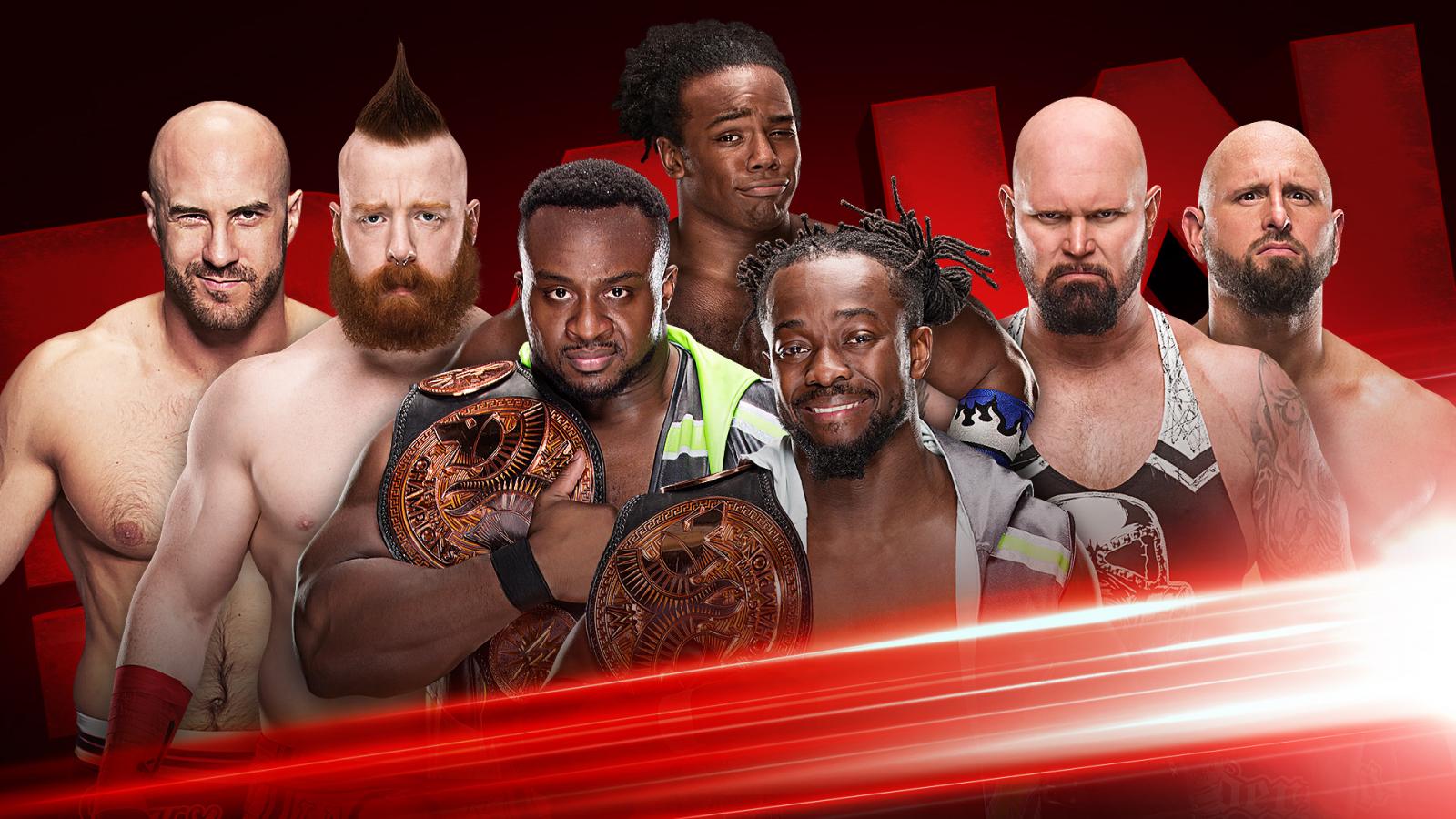 Follow along with our live review of Monday's episode of WWE Raw.
On Monday night, the go-home edition of WWE Raw before the Roadblock pay-per-view will take place. This will see feuds culminate and matches get announced for the show. There are only three bouts set heading into December 12, so WWE will likely make it official to go along with the two for titles and the other settling a rivalry.
The top match announced for Raw will see New Day defend the tag team titles against Karl Anderson and Luke Gallows, and Cesaro and Sheamus. If Big E, Kofi Kingston, and Xavier Woods can pull this off, they will tie Demolition's record for the longest reigning tag champions in WWE history, and break the record one day later. So, this bout will be all or nothing for the unicorn trio.
We are set to see the re-debut of Emma, who will now be known as Emmalina, according to the vignettes WWE has played for her. It seems they're going to hype up her looks given all the clips that have shown modelesque pictures of her. What could the Australian Superstar do in her big return, though?
Enzo Amore, Rusev, and Lana had quite the interesting night last week on Raw. It looked like Amore and Lana were about to have an encounter inside a hotel room, but it turned out to be a ruse as the Bulgarian Brute attacked the Realest Guy in the Room. This could lead to a Roadblock match, which may get announced on Monday night.
The final build for Kevin Owens vs. Roman Reigns, Chris Jericho vs. Seth Rollins, and Charlotte vs. Sasha Banks should all take place as well. Given how all three of these matches are set and have been given plenty of air time, there shouldn't be much left to do for the Roadblock hype.
With this in mind, follow along with our coverage of Raw at 8:00 p.m. ET!
More from Daily DDT
This article originally appeared on