WWE Raw Preview: Survivor Series Go-Home Show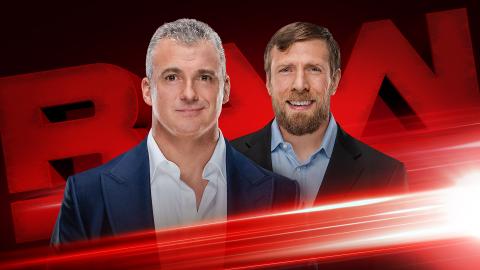 Brock Lesnar and Goldberg are set to face off on Monday which should be an electric go-home edition of Raw before WWE Survivor Series.
A few months ago, WWE SummerSlam took place and was technically the first dual-brand pay-per-view in the new brand split era. But considering the draft had taken place just 5 days prior to the event, it didn't really feel like anything new. Fast forward to November and we are just 6 days away from Survivor Series, a show that will essentially serve as the first true dual-brand PPV in the new brand split era.
Superstars from Raw and SmackDown will meet this Sunday, going head to head in a fight for brand supremacy. Tonight's Raw will be the last opportunity for the members of the red brand to build momentum heading into the show. The biggest question to be answered tonight is if any of the teams can actually get on the same page or if they will continue fighting among themselves.
Also on tap for is an appearance by the tandem that runs SmackDown, COO Shane McMahon and General Manager Daniel Bryan. What will be in store for them when they arrive at Raw? Let's take a closer look at this and much more with this week's full Raw preview.
Brock Lesnar and Goldberg Come Face to Face
First rule of journalism school: don't bury the lead. This is without a doubt the biggest storyline heading into tonight's Raw as Brock Lesnar and Goldberg will be in the same ring for the first time since WrestleMania XX in 2004. What can we expect to see when these two goliaths of the wrestling business go toe to toe? Well, it could go one of two ways.
The first option is these two don't touch each other at all and it comes down to a war of words between the two (well, really between Goldberg and Heyman). Saving the physical confrontation for Survivor Series would be what a purist would hope to see, but we know that WWE has thrown that out the window in the past.
Just think back to Lesnar vs Undertaker. They went at each other so aggressively it took basically the entire locker room to separate them. Could we see a similar situation with Lesnar and Goldberg? With tempers running high and trash talk dating back several months, it's certainly not out of the question. Tonight we'll see what direction WWE decides to go with as they finish up their final build toward this Sunday's marquee matchup.
Can Team Raw Get On the Same Page?
As mentioned in the intro, all three teams Raw has put together have been fighting with each other nonstop. This makes sense on the surface as all of the teams are composed of both heels and faces, but it would also be very tiresome if this were to continue across both Raw and SmackDown.
The point of Survivor Series is to establish brand supremacy. That should be enough for the members of each team to get along for one night. Because if they can get along, that would make Survivor Series so much more entertaining and so refreshing. Imagine if the intra-brand feuds could just be set aside for one night, and Seth Rollins and Kevin Owens could work together to try to get the win for Team Raw. The same could be said for AJ Styles and Dean Ambrose on Team SmackDown. All four of those superstars are dominant on their own, but for one night they have the opportunity to work together for a good reason. That would be awesome to see.
Whether we'll actually see that sort of thing come Sunday is a different story. Tonight we'll find out if any of Raw's teams can get on the same page. After several consecutive weeks of seeing them bicker, maybe there will be a change of pace tonight as they head into Survivor Series. After all, we need some sort of assurance that the elimination matches won't just be brands fighting among themselves, don't we?
Shane McMahon and Daniel Bryan Arrive on Raw
For the first time since the WWE Draft, Shane McMahon and Daniel Bryan will head into enemy territory tonight on Raw. They will be attending thanks to an invitation from Raw COO Stephanie McMahon, but what exactly they'll be doing on the red brand is unclear. Sure, they'll be there to hype and talk about Survivor Series, but is that really all they'll be doing? Of course not.
Perhaps they're there to raise the stakes. Throughout the buildup to Survivor Series, we've seen plenty of risks being taken by both sides. Dolph Ziggler issued an open challenge for any Raw superstar to attempt to take his Intercontinental Championship, a call that was eventually answered by Sami Zayn. Meanwhile, a bombshell was dropped on SmackDown last week when Shane announced Kalisto would take on Brian Kendrick for the Cruiserweight title, with the stipulation that if Kalisto wins, the entire Cruiserweight division would move to the blue brand.
So what more could possibly be put on the line tonight? Well, it could have something to do with the elimination matches themselves. Aside from bragging rights, there's nothing on the line in those matches. The fact that there are three of them could set up a situation where whichever brand wins the most matches gets some kind of reward. What could that be you ask? Maybe the WrestleMania main event, or the rights to the #30 spot in the Royal Rumble. Obviously, this is all speculation, but Shane and Daniel Bryan wouldn't be coming to Raw if it wasn't to shake things up a bit.
This article originally appeared on