WWE Raw (November 7, 2016): YouTube Video Highlights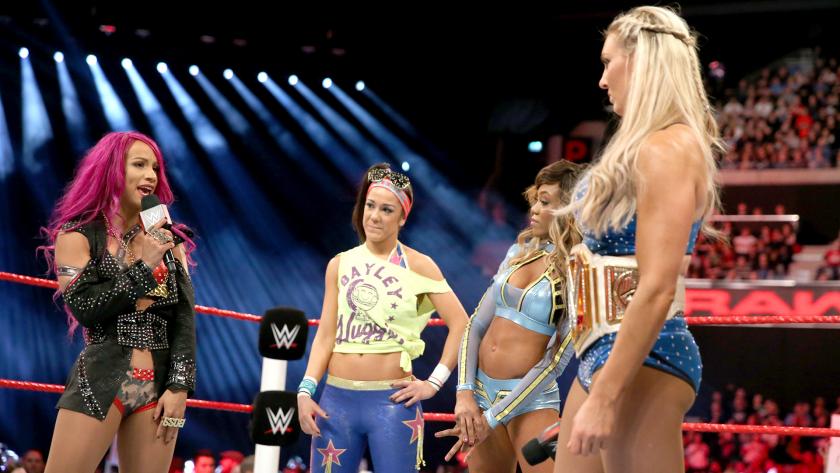 Not able to watch WWE Raw live? No worries, catch up on Monday's show, right here!
On Monday night (November 7, 2016), Raw stopped in Glascow, Scotland where Raw's team was finalized with the addition of Seth Rollins. Stephanie McMahon booked a Fatal 5-Way between the five members so that they could get their aggression out before their upcoming PPV match. The women's team was also finalized with Alicia Fox and Sasha Banks teaming up with Bayley, Charlotte, and Nia Jax. Speaking of Bayley, she received a ridiculous ovation from the live crowd that went on so long, it actually took away from the segment itself.
In other action, Sami Zayn took on Rusev and The New Day got dressed up for the occasion  (for full coverage on the entire show, check out our review).
If you missed out, here is WWE's entire playlist of last night's events.
Stephanie McMahon reveals the final member of the Raw team at Survivor Series
Rich Swann & Sin Cara vs. The Brian Kendrick & Noam Dar
Goldberg gets brutally honest about Brock Lesnar
The New Day vs. Luke Gallows & Karl Anderson
The Golden Truth's vacation comes with a hefty cost
The New Day rallies their Survivor Series team
The Golden Truth vs. The Shining Stars
The Emmalina makeover is coming soon
Brock Lesnar explains what he'll do to Goldberg at Survivor Series
The final members of the Raw Women's team at Survivor Series are revealed
Sami Zayn vs. Rusev (IC Championship Qualifying Match)
Jeri-KO confront Braun Strowman
Sasha Banks, Bayley & Alicia Fox vs. Charlotte, Dana Brooke & Nia Jax
Reigns vs. Rollins vs. Owens vs. Strowman vs. Jericho (Fatal 5-Way)
Sami Zayn won't let his latest opportunity slip through his fingers (Fallout)
Scotland's own Noam Dar reflects on his Raw debut (Fallout)
Xavier Woods needs some practice on the bagpipes (Fallout)
See you right back here, next week!
This article originally appeared on