WWE Raw (November 14, 2016): YouTube Video Highlights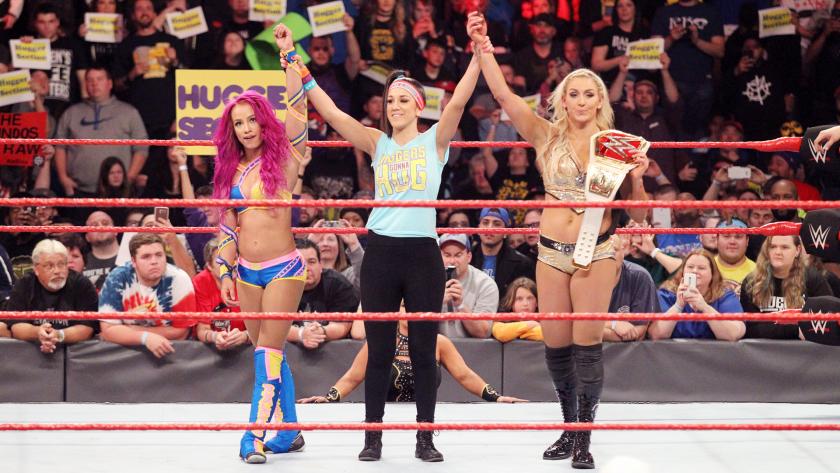 Not able to watch WWE Raw live? No worries, catch up on Monday's show, right here!
On Monday night (November 14, 2016), Raw stopped in Buffalo, New York where Goldberg and Brock Lesnar finally met face-to-face for the first time. Even though they were eagerly ready to throw down, neither man got to each other on Monday night. Team SmackDown invaded Raw to let them know just how serious they are taking their upcoming match. After a bunch of jawing the two sides finally came to blows as the show closed out.

In other action, Bayley tried to band together Charlotte and Sasha and The New Day took a tough loss (for full coverage on the entire show, check out our review).
If you missed out, here is WWE's entire playlist of last night's events.
Stephanie McMahon & Mick Foley address Raw's Survivor Series teams
Roman Reigns & Kevin Owens vs. Cesaro & Sheamus
Sami Zayn vs. Bo Dallas
The New Day presents the WWE Universe with some holiday season survival tools
Charlotte Flair has harsh words for Sasha Banks in the locker room
Chaos erupts among the Cruiserweights
Seth Rollins and Braun Strowman receive "The Scarf of Jericho"
The New Day vs. Seth Rollins, Chris Jericho, and Braun Strowman
Charlotte Flair & Sasha Banks vs. Alicia Fox & Nia Jax
Sin Cara vs. The Brian Kendrick
Goldberg and Brock Lesnar meet face-to-face before Survivor Series
Enzo Amore & Big Cass have a warning for Luke Gallows & Karl Anderson
Emma becomes Emmalina soon
Enzo, Big Cass, Luke Gallows & Karl Anderson vs. Golden Truth & Shining Stars
SmackDown Live Superstars invade Raw
Charlotte Flair knows how to win (Fallout)
The Brian Kendrick on why he is Raw's most valuable poker chip (Fallout)
SmackDown Live's Dean Ambrose and James Ellsworth invade Raw (Fallout)
The New Day aren't in the mood after a tough loss (Fallout)
See you right back here, next week!
This article originally appeared on