WWE Raw: 5 Questions from the November 28 Show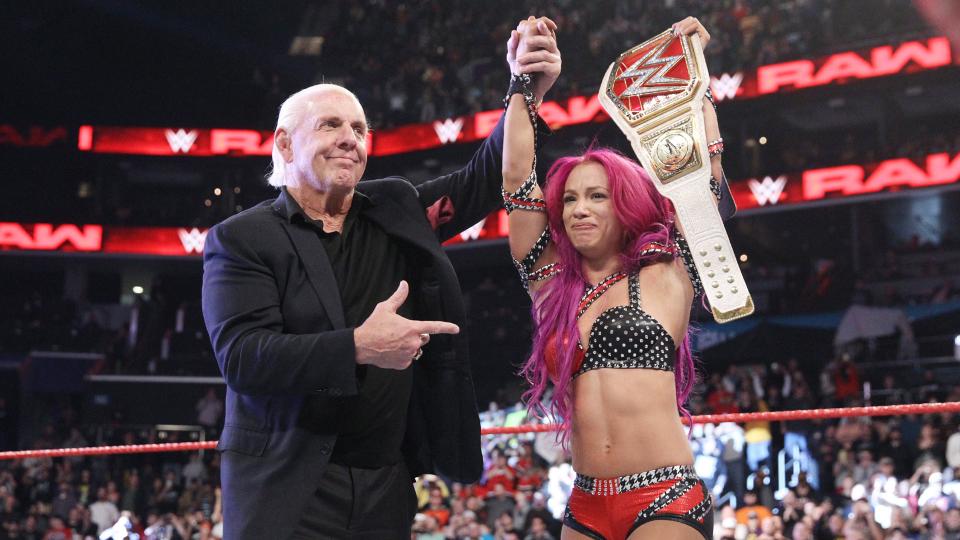 A look at five lingering questions the November 28 edition of Monday night Raw has left us with.
WWE produced one of the best recent editions of Raw this past Monday. The November 28 edition of the show was  a touch above what fans were used to watching on Mondays. Almost every segment made sense and often WWE stepped away from the conventional ways. The only segment that didn't need to be there was the Rusev – Enzo feud that objectified Lana and wasted Enzo and Cass's potential and popularity.
We finally saw the two best friends break up. Soon afterwards, Chris Jericho got assaulted in the parking space, thanks to seth Rollins. The segment was a nice throwback to the parking lot brawls from a by-gone era. We would also witness Roman Reigns take down Kevin Owens to secure a shot at the Universal title.
However, one of the most unconventional segments would be Cesaro and Sheamus getting into a bar fight. The two brawlers would get together to celebrate the end of their alliance. The segment would eventually lead to an all-out bar fight. The entire ordeal turned out to be hugely entertaining and Raw logically told us why these two would continue as a tag team.
The women would main event Raw once again. Sasha Banks and Charlotte Flair would produce another great match with plenty of spots. While it was Sasha who came on top and won her third title, Charlotte looked every bit like the queen she was. However, questions are plenty after such a strong. Hence, this week we would feature five questions instead of the usual three.
5. Where Does Jericho Go from Here?
We saw this heading our way in past episodes of Raw. Jericho and Owens, despite being best friends would occasionally have arguments. It goes without saying that, during much of Owens' title reign, Jericho has shone brighter than him. Fans can relate to Owens being upset. His emotions would get the better of him on Raw last night.
After telling Jericho to 'shut up' and later telling the fans while addressing Reigns that he doesn't need Jericho, Owens would upset his best friends. This would lead to an argument and eventually the end of the hugely entertaining angle. Kevin Owens and Chris Jericho aren't best friends anymore. Jericho would soon get attacked by Rollins.
A feud with Rollins seems to be in place for Jericho. However, it would be a huge waste to not use him in a feud with Owens. The former best friends slugging it out for the Universal title would be a very welcome sight. However, with the way things are being presented, Jericho, Owens, Rollins and now Reigns all have reasons to hate each other. A fatal four-way match might be in the works.
4. Where is the Sami Zayn Angle Heading Toward?
Braun Strowman would continue on his path of destruction on Raw and looked to annihilate R-Truth and Goldust. However, Sami Zayn came to the aid of the duo. He would soon realize the gravity of the situation and Strowman threw him around like a rag doll. Sami would find himself in the same position as he did the week before on Raw.
However, Raw GM Mick Foley would come to save Sami from the beating yet again. Everything went as expected until then. Things took an unexpected turn from there. Foley would tell Zayn that he just couldn't beat Strowman. An infuriated Zayn would question Foley's integrity and call him a hypocrite referring to Foley facing insurmountable odds during his career.
The segment has given a new life to Zayn and the entire angle. All the sudden there is a fire in Sami's eyes and Mick Foley has a legit role in this. Strowman continued to look dominant here. However, it seems Sami is definitely headed on a collision course against him. Throw in SmackDown GM Daniel Bryan making a pitch for Sami Zayn and you have everything!
Dear @iLikeSamiZayn, #TeamBlue will never hold you back #BlueIsBetter

— Daniel Bryan (@WWEDanielBryan) November 29, 2016
Will he end up leaving?
3. Is the New Day Slowly Turning Heel?
New Day is just 17 days away from breaking Demolition's record. The tag team champions seem poised to break the record and there doesn't seem to be any signs of the trio slowing down. However, for the second week in a row, on Raw, the champs had to cheat to win. That might be a sign of things to come.
Apart from The Club, Raw doesn't have a credible heel tag team. That statement itself is valid only if one would consider The Club as relevant heels. Is the New Day on their to a darker side? It was the heel act that got them over with the fans. It might a good idea to go back to the roots as the fraction comes closer to a glass ceiling.
Their promos were beginning to get repetitive. A heel turn might be a welcome idea if executed at a slow pace. The paranoid champions doing everything to make sure their place in history would be a great angle. Over the next 17 days, fans could witness their heroes turning into villains as they desperately fight to hold on to the title by any means.
2. Is a Double Turn on the Horizon?
Sasha Banks and Charlotte Flair would main event Raw once more in a match for the Women's title. The Boss would go on to ruin the Queen's homecoming, dethroning her from her title. Sasha would become a three-time women's champion in the WWE. To add insult to injury she would then celebrate with Charlotte Flair's father Ric Flair in the ring.
The match was exceptional with plenty of high spots. Charlotte's moonsault from the announce table was a sight to see. However, when all the dust had settled, one couldn't help but feel bad for Charlotte. Perhaps this was what the WWE wanted from the fans. The match felt more about Charlotte losing despite her best effort rather than about Sasha winning the title.
She would take to Twitter to express her frustration after losing the title.
You need a good opponent to see how far your limits go…to test yourself.
Iron sharpens iron. I'm coming back for my crown. #Raw

— Charlotte Flair (@MsCharlotteWWE) November 29, 2016
Charlotte seems to have been humbled in defeat. If one were to relate this to the rumors of a heel turn for Sasha, we might be witnessing a double turn in the works. Moreover, if history has taught us anything it's that, anybody who has Ric Flair by their side is usually a heel. Flair isn't called the dirtiest player in the game for nothing. A heel turn would do wonders for Sasha Banks.
1. What's Next for Raw's Women's Division?
Like Mick Foley said, this might have been the final chapter of the feud between Sasha Banks and Charlotte Flair. However, that would lead us to another question. What lies ahead for the rest of women on the Raw roster. With Sasha as the new champion, there are more questions to address than before.
Prior to this week, Bayley seemed to be on a collision course with Charlotte. Now that she lost the title, what lies ahead for this feud? Would Bayley want a shot at Banks' title? Or would she continue to go after Charlotte? There is also a big question in the form of Nia Jax. Coming out of a dominant performance from Survivor Series, Jax needs a long terms rival.
The past week, it seemed like Jax wanted a piece of Sasha. Would she be Sasha's newest challenger? That would place Nia Jax under the spotlight and would be a huge test of her skills. Combining this with the previous question, the women's division has a plethora of possible feuds to choose from. Perhaps a heel Sasha might collide with Bayley in the not so distant future!
This article originally appeared on