WWE Raw: 3 Questions from the November 14 Show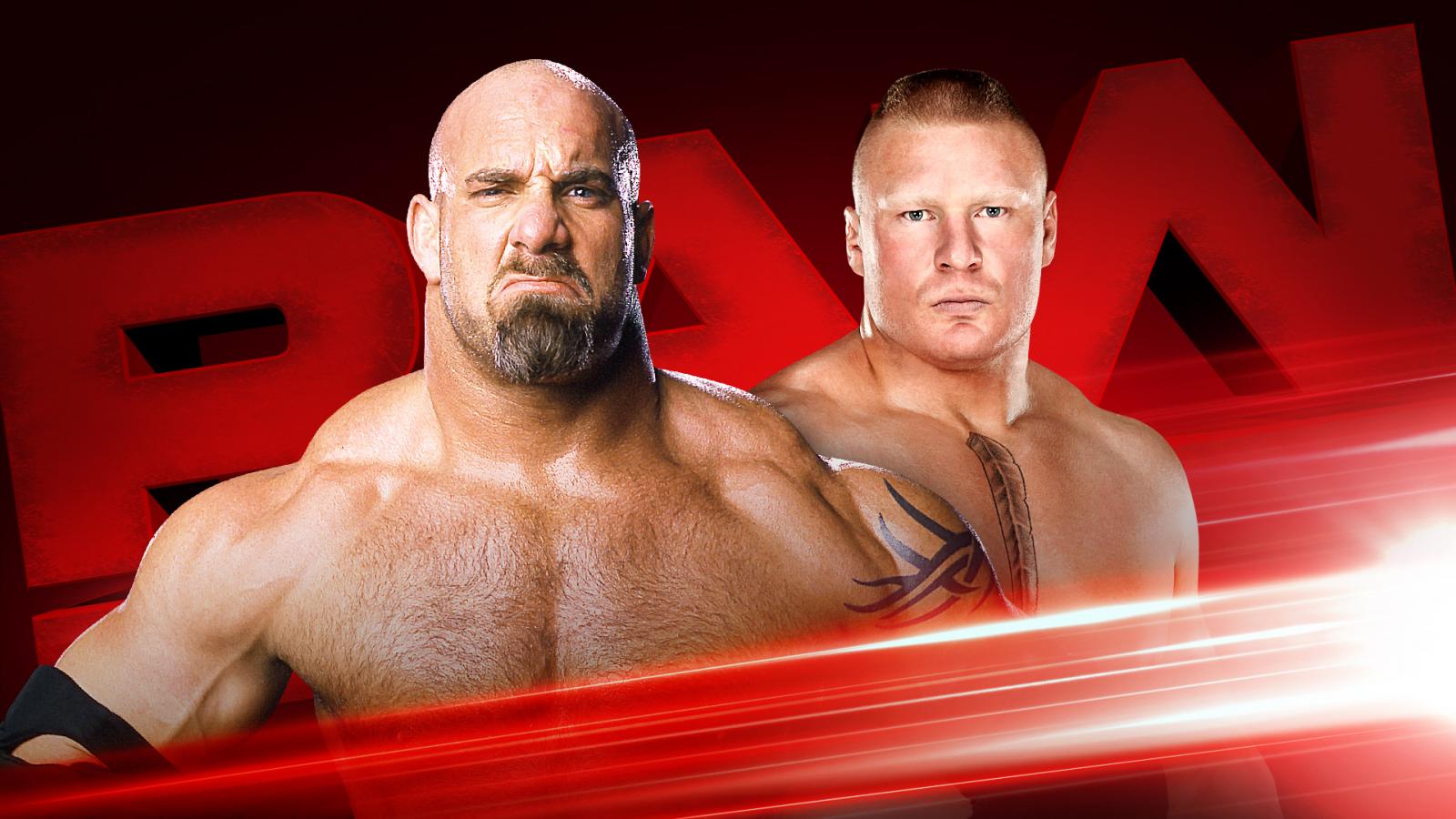 A look at three lingering questions that WWE Raw has left us with after what went down on Monday night.
Monday's episode of WWE Raw featured a number of matches, and a showdown between Brock Lesnar and Goldberg that nearly brought the house down. WWE teased tension and cohesion between Survivor Series teams on the same night. The show capped off with a brawl between Team Raw and Team SmackDown that eventually saw the red brand gain the upper hand.
Repetition is the one word that could be used to describe what went down on Monday night. Creative kept placing reluctant partners in different matches, expecting different reactions from the crowd. The show lacked energy except for the final brawl that set aside all forms of logic. What happened to all the animosity between Styles and Ambrose? Why was Rollins and Jericho on the same page all the sudden towards the end of the show?
Above all, the show left fans wondering with a series of questions. Most of the show featured repetitive booking ideas and matches. While the pairing of Reigns and Owens against Cesaro and Sheamus was fresh, it still pushed the fans in terms of watching reluctant partners struggling to get along until the last moments of the match. Here are three prominent questions from Monday's broadcast.
3. Random Pairings Are Suddenly Better Than Established Tag Teams?
This was a clear message that WWE laid out in front of the fans. A random pairing of two superstars is often better than one of the most established tag teams in the entire WWE. The team of Seth Rollins, Chris Jericho, and Braun Strowman defeated the New Day. Take a moment to accept that. So this essentially tells the WWE Universe that New Day is closing in on their record-breaking title reign only because other singles performers didn't aim for the title?
New Day is one of the most cohesive tag teams on Raw and work in unison at all times. Despite that, a team that has no chemistry and a ton of history was able to beat them.
Another match of similar nature saw Reigns and Owens defeat former number one contenders for the WWE tag team titles. It can be argued that Cesaro and Sheamus aren't much of a well-oiled tag team. However, does that mean two bickering singles performers can just beat them with one move out of the blue?
Above everything, what does New Day's defeat tell about Raw's tag team division? One can understand that Rollins, Jericho, and Strowman needed momentum heading into Survivor Series. But what about New Day? Don't they need any momentum? They are team captains for Raw, aren't they?
2. The Roman Reigns Show?
Kevin Owens can talk a lot of trash. He even refers to Monday night Raw as the Kevin Owens show. Regardless, Monday felt like The Roman Reigns Show. He came in after the WWE Universal champion for their match. He hit the spear to get the win for his team. Reigns even closed out the show standing tall along with Seth Rollins.
Are these clear signs that Roman Reigns is well on his way back to the main event? We had noted that Reigns would face Owens at Roadblock. Even during the brawl between Raw and SmackDown teams, Reigns was heavily protected. While most people hit their signature moves once, Reigns hit the Superman punch on two occasions. He even thwarted Bray Wyatt's attempted Sister Abigail. If that isn't creative's way of protecting him, then what is?
Attempts such as these will only frustrate the haters even more. Even to a neutral observer, this creates the feeling that Reigns is indeed being forced into the main event. The boos were audible this time around as well. However, one has to thank Seth Rollins for stepping up and aiding his former Shield brethren. The powerbomb on AJ Styles created a sudden interest in Reigns and his dynamics with Rollins in the weeks ahead.
1. Is a Partial Shield Reunion on the Way?
During the final segment of Raw, all three members of the Shield shared the same ring. While Reigns are Rollins were part of team Raw, Ambrose was an integral part of team SmackDown and started the brawl. We noted rumors of a Shield reunion spot being planned a couple of months ago.
The show closed off with Roman Reigns and Seth Rollins, two-thirds of the Shield standing side by side. They even hit the Shield's trademark power bomb on AJ Styles. The sad part is, Dean Ambrose has been left out of all this. The question has to be asked now. Is this the rumored Shield reunion? Are Reigns and Rollins poised to stick around after Survivor Series and reform the Shield?
Or will it be at another time? The Shield is never complete without all three of its members. Would the reunion spot come at a later time? Royal Rumble seems like a logical choice. Moreover, there is no reason to believe the trio would be on opposing sides that night. Regardless, a Shield reunion can do wonders of Roman Reigns at the moment.
This article originally appeared on