WWE Mock Draft 2.0
The WWE roster will be divided Tuesday night with the return of the WWE Draft, which will be aired live on SmackDown. We learned Monday that Mick Foley will serve as Stephanie McMahon's general manager for Raw, while Daniel Bryan has returned to become the general manager of SmackDown.
How will the draft work? Raw will have the first overall pick, and WWE announced Sunday that Raw will receive three picks for every two of SmackDown's picks, as it's a longer show and needs a larger roster to fill the time. While the exact draft order has not been revealed, we'll assume a cycle of "Raw-SmackDown-Raw-Smackdown-Raw," that repeats, giving Raw two consecutive picks after every second SmackDown pick.
You can see the full rules of the WWE Draft here.
Stephanie McMahon presented Seth Rollins with the WWE Championship Monday night after a controversial double-pin finish and celebrated with him in the ring before Dean Ambrose was regained his title following a replay. It was a wild and confusing end to the show, but it's clear that those old Authority ties are still strong, and it wouldn't be surprising if McMahon pressured Foley in taking Rollins No. 1.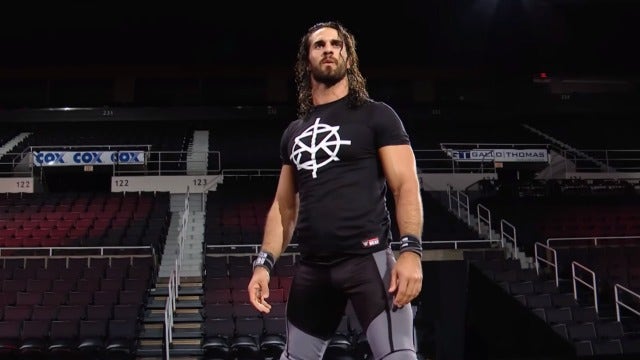 SmackDown may already be ahead in the competition with Raw simply because of Daniel Bryan's return, but the show needs a megastar. John Cena's been out of the WWE title picture for a while, but Cena's still a huge draw and would go a long way toward making SmackDown a must-watch weekly show.
Ambrose is the current WWE Champion, but it remains to be seen if he keeps it this weekend in a triple-threat match at Battleground. Regardless of who wins, the feud between the old members of the Shield won't be over, and it makes most sense to keep them on the same show to build for SummerSlam and beyond.
No one could have predicted a year ago that AJ Styles would even be wrestling in America, let alone the WWE, but he's since become one of the biggest stars on the roster since debuting at the Royal Rumble, and he's one of the most consistent workers on the roster. Many believe that SmackDown will become more of a technical wrestling show under Daniel Bryan, and AJ Styles is the perfect fit. #BeatUpJohnCena is too good of a hashtag to split them up now.
It's going to be more than slightly awkward when Reigns is drafted in the middle of his suspension, and it's possible that WWE lets him slide down the board. Still, Reigns is main-eventing a pay-per-view this weekend, and WWE has invested a ton of resources into making him a star. He sticks with his old Shield-mates, as the possible Raw storylines between the three are endless.
I never expected Brock Lesnar to be draft eligible considering his last actual match on a weekly show was in 2004 on SmackDown (Seriously. Lesnar's done plenty of promos and run-ins and F5'd a bunch of people on television in recent years, but his actual wrestling matches have been reserved for pay-per-views or WWE Network specials). He's not an every-week performer anymore, but he's too big of a star to not be taken high in the draft.
Enzo and Big Cass have quickly become a must-watch part of every show, and they have great chemistry with John Cena.
Charlotte is still the WWE Women's Champion, and that doesn't seem likely to change until SummerSlam (or later) given that her title will not be on the line this week at Battleground. WWE faces a big challenge in splitting the women's division across two shows, however, as only 10 female wrestlers are listed as draft eligible, not counting any potential callups from NXT. It also remains to be seen how the title will be shared across shows.
Sasha Banks has said herself that she wants to be drafted to SmackDown – which was her favorite show growing up – and she's been very impressive both in the ring and on the microphone in her running feud with Charlotte. Banks is clearly talented enough to be the lead female wrestler on one of the shows, and a Banks-Charlotte title match is hopefully in the cards at SummerSlam.
Balor's been teasing his main-roster debut for months, and there's nothing left for him to accomplish in NXT. Stephanie McMahon announced Monday that Raw will be the home to a new cruiserweight division exclusive to Raw (which could mean the return of a cruiserweight belt), which should be a confirmation that Balor's headed to Team Foley.
Zayn's contender for a potential cruiserweight title, and Balor vs. Zayn matches are money.
While WWE fans would love to see Owens and Zayn on the same roster, they've faced each other a lot in recent months and WWE has been aggressively billing their match at Battleground as the "final chapter" in their rivalry – so it'd be weird to toss them on the same show if that's truly the case. Owens and Zayn could use a break from each other.
Mick Foley has been a very public supporter of women's wrestling and has often called for female performers to have a bigger role, and he loves Becky Lynch.
Bayley might not be debuting immediately as she's set to wrestle on NXT this Wednesday, but she's one of the NXT stars ready to make the jump and she has a great connection with Sasha Banks.
One huge question entering the draft is whether or not WWE will put The New Day on the same show as Enzo and Big Cass. While they'd make great television, it would almost be unfair to the competitior.
It's interesting to note that the members of the Wyatt family have been listed separately as singles' competitors, making it possible for them to be split across shows. Bray Wyatt's creepy storyline with The New Day is far from over, though, and annoucing him immediately after The New Day would make for a priceless reaction from Xavier Woods (if he's not busy playing Pokemon Go).
The Miz made a pretty good case to us Monday that he should be the No. 1 overall draft pick, and while 17 is probably too low, the Intercontinental champion goes to SmackDown to make sure all the titles aren't stuck on one show.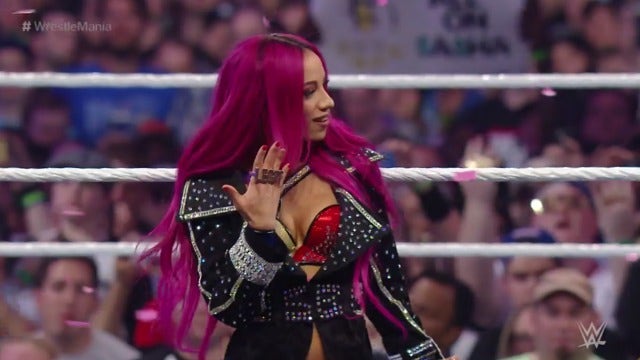 The Viper will finally return to WWE at Battleground this week ahead of a match against Brock Lesnar at SummerSlam, and afterward he'll likely settle somewhere in the WWE Championship conversation. With the likely champion (a member of the Shield) residing on Raw, that's where Orton will follow.
MACHKA!
Jericho's at a crossroads after his feud with Dean Ambrose came to a close and he failed to win the Money In The Bank briefcase. This weekend he'll host Randy Orton on The Highlight Reel, but what comes afterward for the six-time world champion is a bit of a mystery.
Brooke could be split from Charlotte in the draft, but she might not be ready to stand on her own yet.
Paige is one of the favorites to serve as Sasha Banks' mystery partner this weekend at Battleground.
Corbin smashed Sin Cara Monday, but he doesn't have a clear direction moving forward after emerging victorious from a long feud with Dolph Ziggler.
Splitting The Club would be madness.
Another cruiserweight division contender, Kalisto should be Raw-bound.
No. 26 – Raw: Sin Cara
No. 27 – SmackDown: Cesaro
No. 28 – Raw: Alberto Del Rio
No. 29 – SmackDown: Zack Ryder
No. 30 – Raw: Dolph Ziggler
No. 31 – Raw: Natalya
No. 32 – SmackDown: Apollo Crews
No. 33 – Raw: Neville
Neville has long been an underrated performer, and as a cruiserweight he's likely going to end up on Raw.
No. 34 – SmackDown: American Alpha
No. 35 – Raw: Erick Rowan
No. 36 – Raw: Braun Strowman
No. 37 – SmackDown: The Vaudevillains
No. 38 – Raw: Summer Rae
No. 39 – SmackDown: Carmella
It's time for a reunion.
No. 40 – Raw: Eva Marie
No. 41 – Raw: Naomi
No. 42 – SmackDown: The Ascension
No. 43 – Raw: The Usos
No. 44 – SmackDown: Sheamus
No. 45 – Raw: Mark Henry
No. 46 – Raw: The Big Show
No. 47 – SmackDown: Darren Young
Young's feud with The Miz hopefully won't be a one-match affair, so we'll put him alongside the Intercontinental champ on SmackDown.
No. 48 – Raw: The Golden Truth
No. 49 – SmackDown: Alicia Fox
No. 50 – Raw: Titus O'Neil
No. 51 – Raw: Jack Swagger
No. 52 – SmackDown – The Social Outcasts
No. 53 – Raw: The Shining Stars
No. 54 – SmackDown : Asuka
A bit of a longshot as she's the current NXT Women's Champion, but imagine Sasha Banks, Bayley and Asuka on the same show.
No. 55 – Raw: Breezango
No. 56 – Raw: The Dudley Boyz
No. 57 – SmackDown – Shinsuke Nakamura
This would be a perfect way to generate some hype at the end of the show with a surprise pick. Nakamura's still seems headed for a run at the NXT title and may not be debuting soon, but WWE fans might revolt if he isn't taken Tuesday.
No. 58 – Raw: Kane
Kane has history with the Authority and with Daniel Bryan, so this one's a real toss-up.