WWE Hell in a Cell 2016 Results: TJ Perkins vs. Brian Kendrick Video Highlights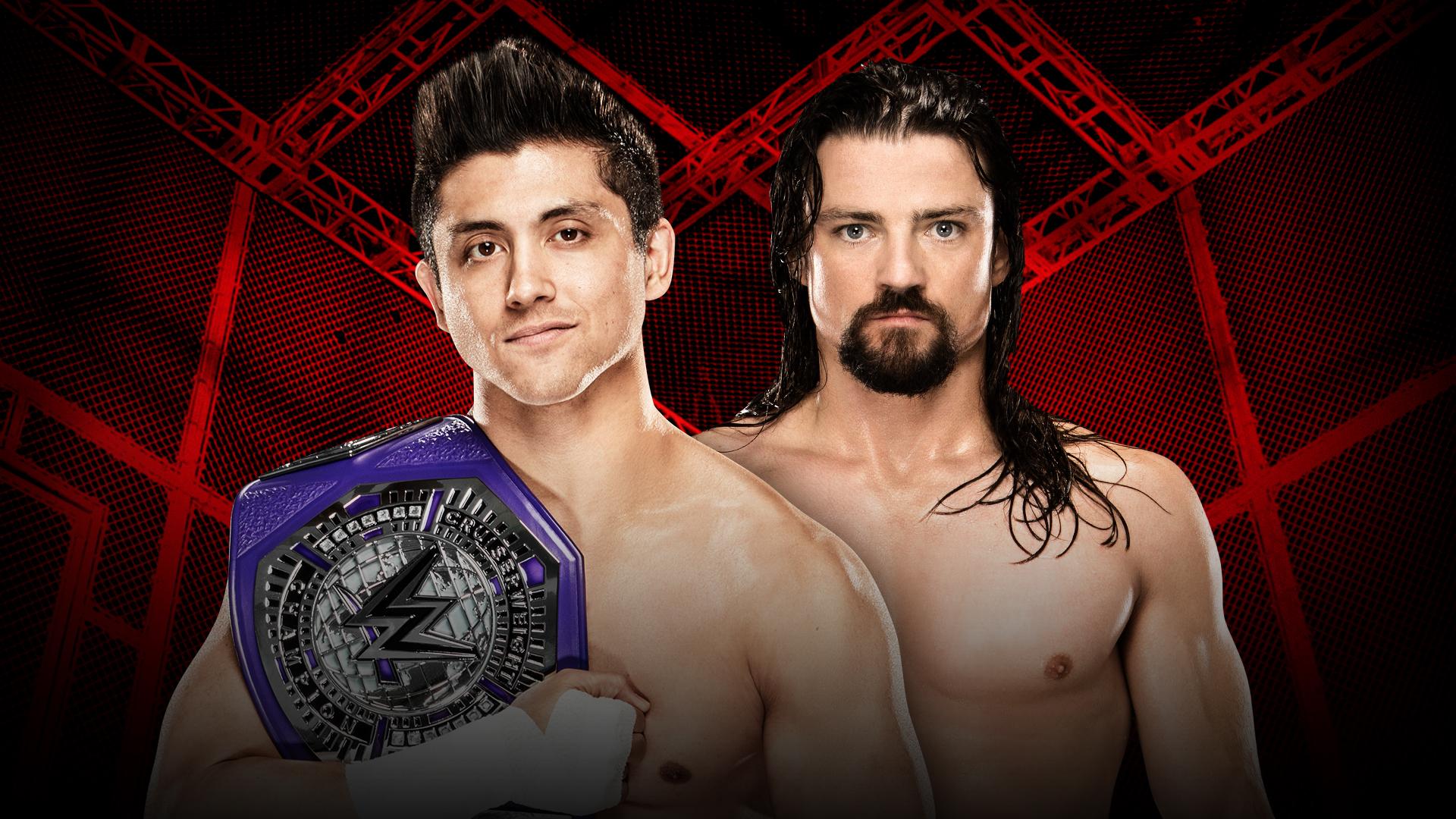 Can Brian Kendrick find a way to make TJ Perkins lay down to become the new Cruiserweight Champion at Hell in a Cell?
Brian Kendrick has taken his need to win to another level in recent weeks.  He has even asked for Perkins to give him the win thus granting him the Cruiserweight Championship.  The Cruiserweight Division has been solidified as a solely wrestling division.  There wasn't even a video package to review the rivalry at Hell in a Cell.
The Cruiserweight Division has brought a new feel to WWE by using its momentum from the Cruiserweight Classic.  There was already an interesting storyline between these two since they have past history but now there's the added wrinkle.  Can Brian Kendrick find a way to keep his second chance alive?
This match started off with a technical feel but Brian Kendrick slowly became more methodical.  He gained control after using Perkins' tape to restrain him to the ring ropes.
The pendulum slowly started to shift as Perkins went back to his style of wrestling but the scrappy Kendrick always finds ways to fight back into the match.
This became of battle of who can get the other to submit to their signature submission.  Kendrick locked in the Captain's Hook as Perkins tried for the knee bar.
As Kendrick went for the Sliced Bread Number Two, he hurts his knee.  This takes Perkins completely out of the momentum of the match.  Perkins tries to come to the aid of his old friend but this would lead to his demise.
Brian Kendrick would stun Perkins with the headbutt and would follow it up with the Captain's Hook.  Perkins tried to fight out of the submission but would ultimately fall victim to the choke by the Captain.
And Your New Cruiserweight Champion is Brian Kendrick as he defeats TJ Perkins.
This article originally appeared on