WWE Hell in a Cell 2016 results: TJ Perkins vs Brian Kendrick full video highlights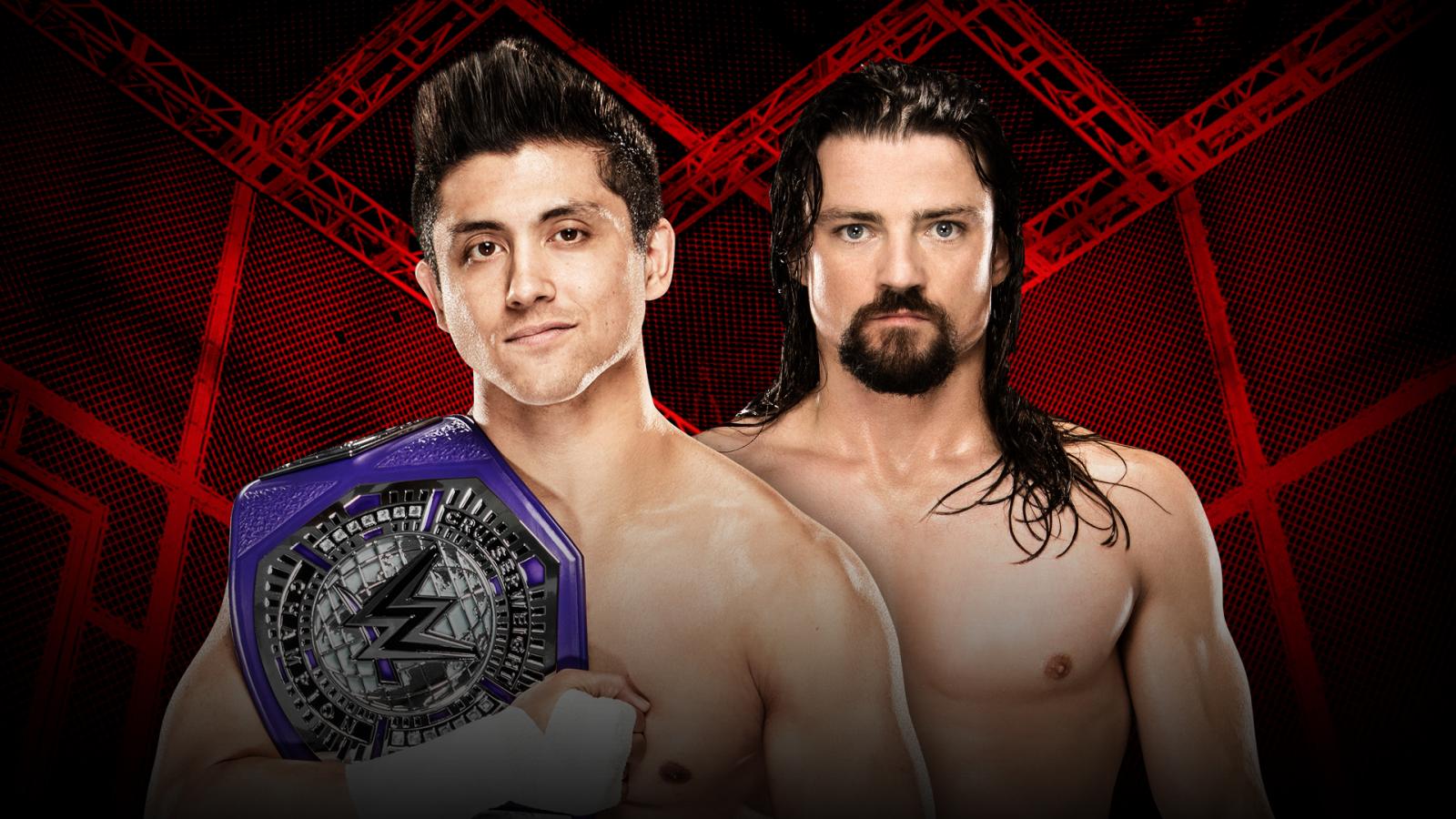 A look at the result in the match between TJ Perkins and Brian Kendrick at WWE Hell in a Cell
We were treated to an awesome WWE Universal title match on Sunday night inside the cage between Kevin Owens and Seth Rollins, but after that one was in the books, it was time for another title match — that being the WWE Cruiserweight Championship. This one featured the champ TJ Perkins taking on the veteran challenger in Brian Kendrick.
It's been quite the rocky road for the cruiserweights since the end of the CWC through their debut on RAW, as some people are souring on the way things have played out. So, it was imperative really that these two were able to put on a good show Sunday night.
As for the match itself, it was a pretty physical bout between these two, which with the way the feud has gone, was pretty much expected. While he can do it, at this point in his career Kendrick is best served being the vicious heel rather than the high flyer.
After some back and forth, we got to an awkward point in the match where Kendrick was down and not getting up. Yes, as you'd imagine, he was indeed playing possum. As Perkins came over to help his "friend," Kendrick landed a headbutt and locked in the Captain's Hook. From that point, it was all over as Perkins tapped and we now have a new WWE Cruiserweight Champion — Brian Kendrick.
In all reality, this was a move on Sunday night that needed to be made. With the division now being led by a veteran in Kendrick –and a good heel– it will have more of an opportunity to flourish. There should be good things ahead after this on Sunday night.
This article originally appeared on