WWE Hell in a Cell 2016 results: Kevin Owens vs Seth Rollins full video highlights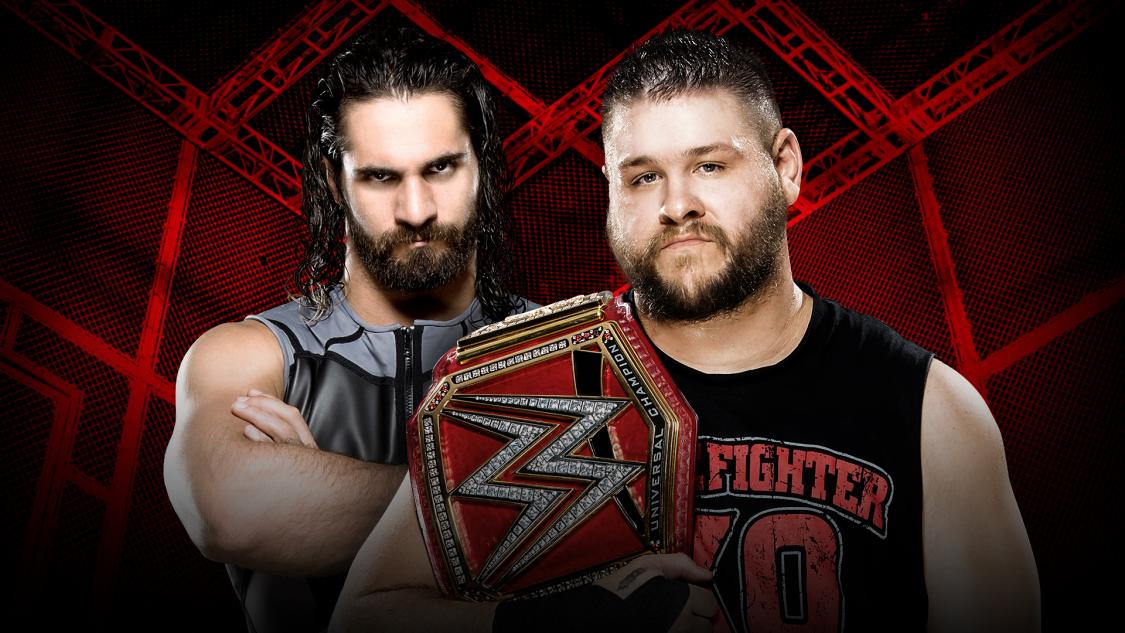 A look at what happened in the Hell in a Cell match between Kevin Owens and Seth Rollins for the Universal Championship.
Kevin Owens won the WWE Universal Championship in August via Triple H's assistance. Seth Rollins ended up getting attacked by his former mentor, leading to the new champion being crowned. Rollins and Owens would battle at Clash of Champions, but without the title changing hands. One month later, they are squaring off inside Hell in a Cell.
A wild card here could be Chris Jericho, who has third-wheeled this program for the past two months. He has stood by Owens' side throughout, but they haven't seen eye to eye throughout October. Could tensions reach a boiling point between them?
Rollins and Owens would go to battle at the Hell in a Cell pay-per-view, but who would walk out victorious?
Owens and Rollins quickly took their match to ringside and got physical. Things led back into the squared circle with Rollins hitting a sling blade for a one-fall. The Architect then looked to break out a table, but KO distracted him and went on the attack of the injured back.
At ringside, Owens threw Rollins into the cell and ripped the Kinesio tape off his back. He then sent the challenger into the structure again.
In the ring, Owens launched Rollins like a lawn dart, head-first into the cell. It looked like Kevin Nash throwing Rey Mysterio into a trailer. The Universal Champion then cannonballed into Rollins, who sat against the cell. Following this, Rollins and Owens began trading superkick after superkick, until KO hit a massive lariat. Owens broke out the table and set it up over the one already placed by Rollins.
After Owens set his table up, Rollins hit him with something looking like a modified Falcon's Arrow into a suplex.
Chris Jericho, with one of the referees out of the cell, entered and locked himself in with Owens and Rollins. Owens quickly hit a modified package piledriver (not actually a piledriver) for a near-fall. Rollins subsequently pedigreed Jericho, but got set up for a powerbomb from Owens. The former Shield man got out of this and looked for one of his own. As Rollins went for the pin in the ring, Jericho pulled the ref away.
While Rollins attacked Jericho, Owens revived himself to powerbomb his opponent for a near-fall. However, Owens would eventually powerbomb Rollins through two chairs for the win.
This match definitely takes the spot of the best one of the evening so far. Both competitors tore the house down with this Hell in a Cell match, which will be remembered for a while. They used the cell, other items, and had some incredible moments.
The use of Jericho only saw him attack Rollins and didn't tease tension with Owens. This was somewhat surprising, so it seems these two are on the same page.  Will that last into Raw, though?
This article originally appeared on