WWE Hell in a Cell 2016 Results: Enzo Amore and Big Cass vs. Karl Anderson and Luke Gallows Video Highlights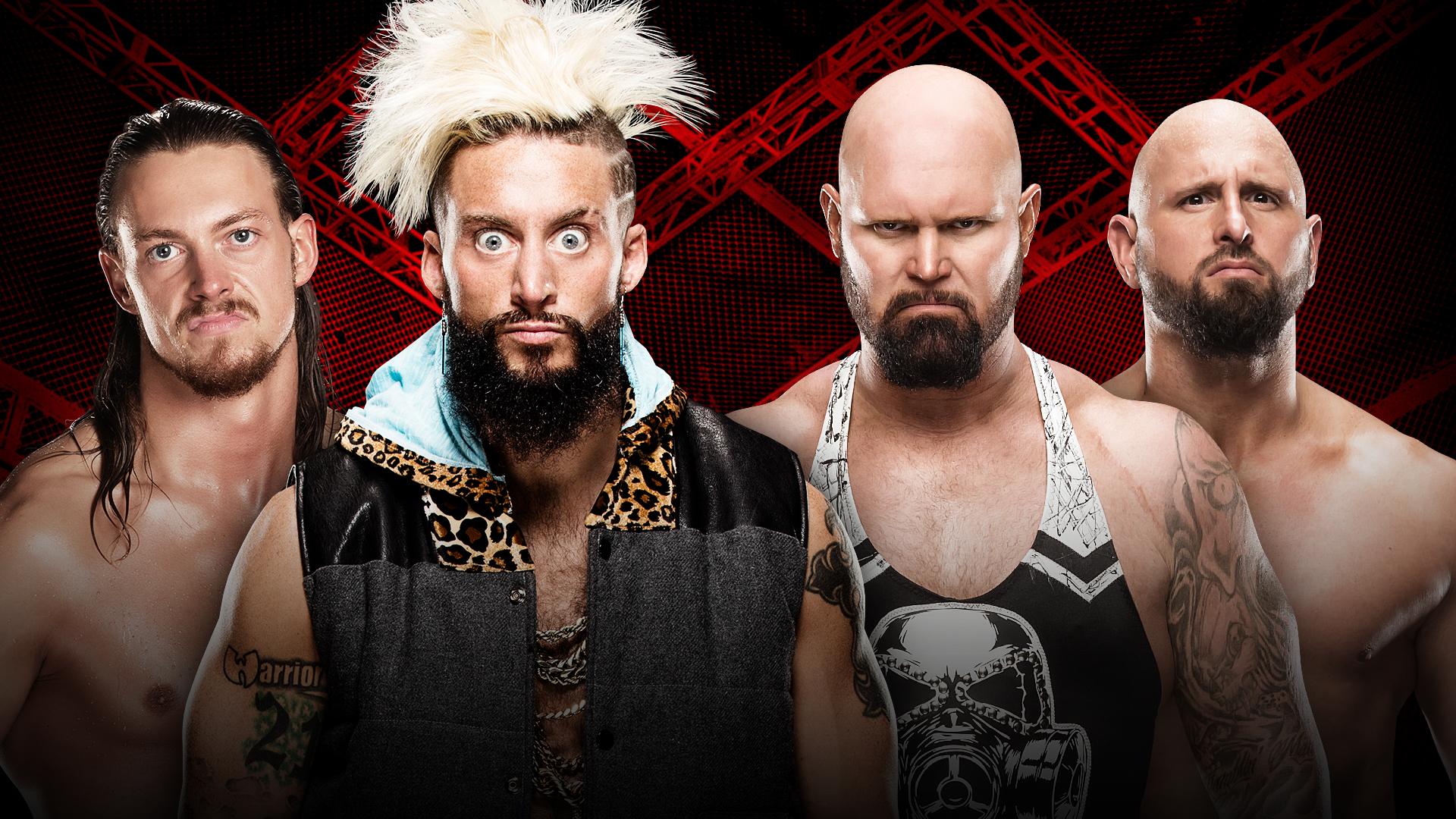 What happened with Enzo and Big Cass faced Karl Anderson and Luke Gallows at WWE Hell In a Cell 2016?
In honor of the "Realest Guys in the Room" (How you doin?), let's keep it real about Karl Anderson and Luke Gallows. Their run in WWE has not been good leading into Hell in a Cell. They were split up from their Bullet Club bro AJ Styles and while he's gone on to win WWE Championship gold, they've failed to make an impact on the tag scene.
The last few weeks have seen them get away from the silly skits (Not their strength) and back to beating people up. However, they've run into a wall with the duo of Big Cass and Enzo Amore. They've proven to be able to hold their own against Gallows and Anderson physically, and more so on the mic, even when it is turned off. The winner of this match will likely be in line for a title bout, but let's just hope for a solid match first.
In case nobody knew tonight's show was in Boston, Big Cass and Enzo pandered to the town in every way imaginable, including a Toy Story reference. While unfunny, the crowd ate it up anyway.
Nothing fancy about Gallows and Anderson's entrance, though. They could have been anywhere that jokes are frowned upon.
Enzo and Cass bring the fun to the in-ring action, though, playing a game of "fastball special". You X-Men fans will get the reference.
Gallows has finally found the best way to shut Enzo up.
Big Cass took charge and basically handled everything on his own while Enzo was out, hitting this masive Empire Elbow!
But Enzo got back into the action and for a second he put up a valiant effort…
However that's when Gallows and Anderson isolated him and wasted no time in finishing him off with the Magic Killer!
An average match that, again, seemed like it should have been on Raw. But it was good to see Gallows and Anderson get a clean, decisive win because they definitely needed it. Enzo and Cass will survive into whatever feud they've got coming up.
This article originally appeared on