WWE Hell in a Cell 2016 Results: Bayley vs. Dana Brooke Video Highlights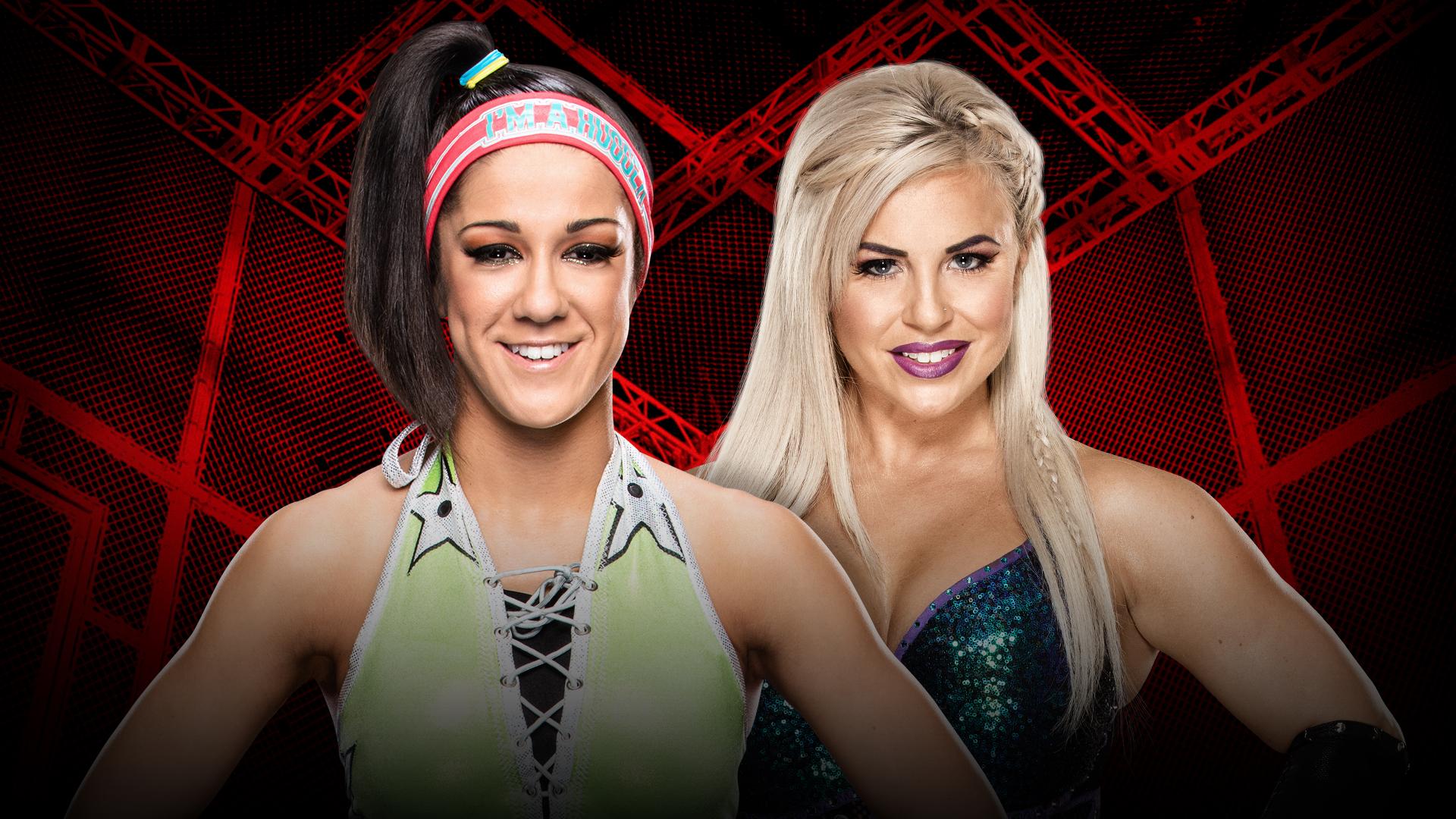 What happened when Bayley and Dana Brooke squared off at WWE Hell In a Cell 2016?
It speaks to the talent of Bayley and Dana Brooke that WWE added a second women's match to the Hell in a Cell card, especially with one already set as the main event. Fortunately, this won't be another God awful arm wrestling match like we saw on Raw. But that doesn't these two have had a storyline worthy of their skills.
Basically, this all started because Dana Brooke's "mentor" Charlotte was facing Bayley's "friend" Sasha Banks. That's it. Dana has made fun of Bayley at every turn, and even scored a controversial win over the Hugster on Raw. That win is the root of Bayley's shoulder injury and the reason for the aforementioned arm wrestling segment that shall forever be forgotten. Whoever wins could get a title shot, or they may be fed to Nia Jax. That's how wide the disparity in the Raw Women's Division is right now.
Are you ready for Hug Life? Here comes Bayley!
Dana Brooke showed no respect for Bayley early on, but it was Bayley who scoped out the early advantage.
Dana tried to use her strength and athleticism advantage but Bayley was too quick for that.
Dana still found a way to go to work on Bayley's injured arm, and thankfully it wasn't by challenging her to an arm wrestling match.
But Bayley fought back despite the injury, and set her sights on finishing Dana once and for all.
An exchange in the middle of the ring led to Bayley hitting the Bayley to Belly out of nowhere for the sudden win!
Trav's Thoughts: These two deserve better. Lackluster feud, lackluster PPV match. Both women fought hard, but this felt like it should have been on Raw.
This article originally appeared on