WWE Hell in a Cell 2016 results: Bayley vs Dana Brooke full video highlights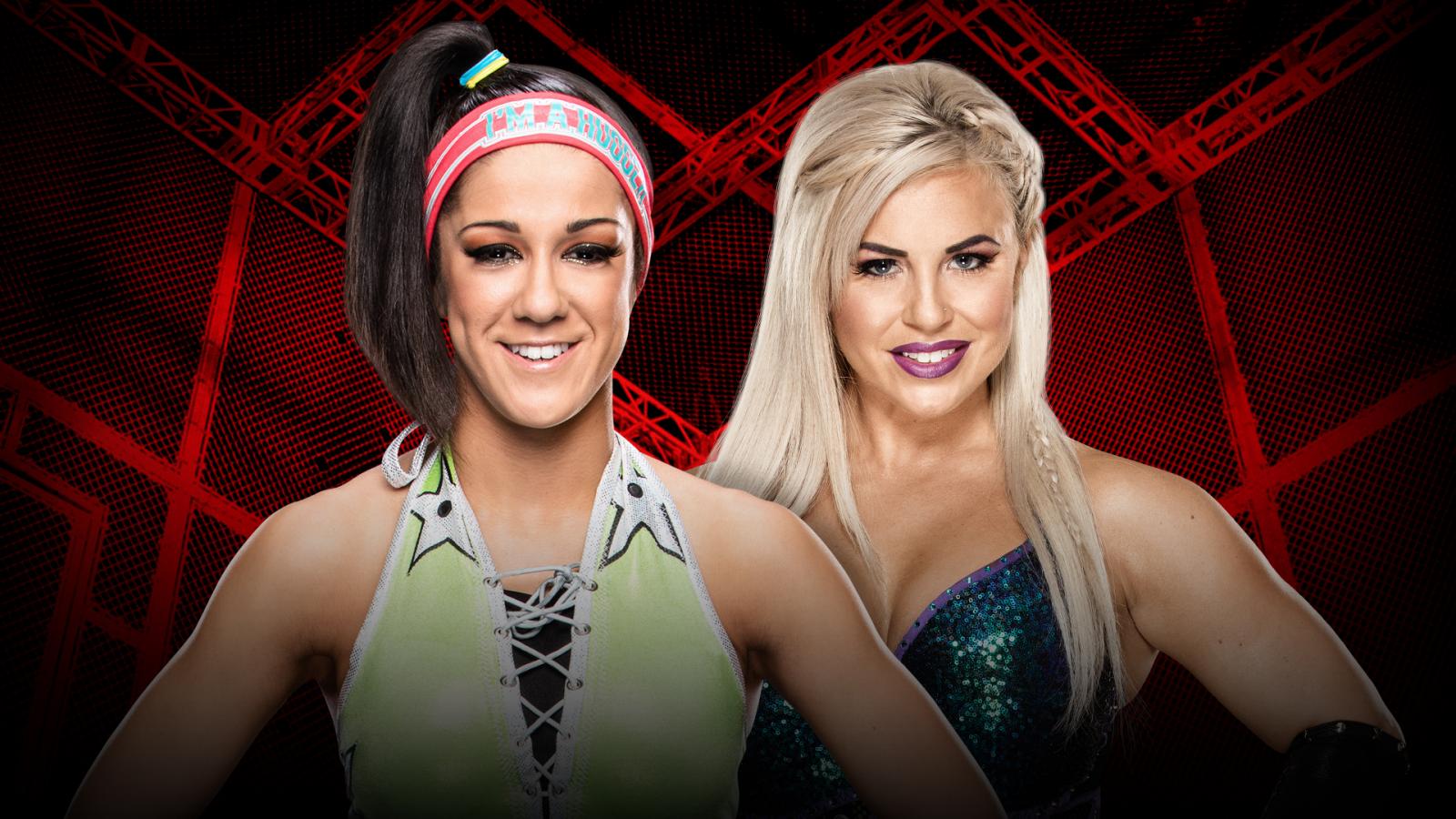 A look at what took place on Sunday night at WWE Hell in a Cell in the match between Dana Brooke and Bayley
On Sunday night at WWE Hell in a Cell, following a brutal opening match inside the cell between Roman Reigns and Rusev for the US title, it was time for one of the two women's matches on the card. This one featured Bayley taking on Dana Brooke.
Now, for all intents and purposes, not a lot of people are all too thrilled about this feud, but the fact of the matter is that it's something for Bayley to do as she waits for what should be bigger and better things down the road. Not to mention, it's also some pretty good experience for the green Dana Brooke.
But this feud, while some don't like it, has come with a little controversy, which is always good. A few weeks ago, Dana got a clean win over everyone's favorite in Bayley, which suffice to say pissed a lot of people off, especially the internet fans.
Now as for this match on Sunday night between the two, things started off with Bayley showcasing her amazing in-ring skills, but that was quickly countered with Brooke flashing the power that she possesses. And yes, she was doing her usual annoying trash-talking in this one. For a good potion of this match, Brooke was working her heel stuff as she was punishing the underdog in Bayley.
After some more back and forth, everyone can go home happy now because Bayley was able to come out with the win in the end after hitting the Bayley to belly. The underdog is back on top.
Where this feud goes from here now remains to be seen — if it continues at all, to be honest. With Survivor Series coming up, it might be time for the hugger to move on now.
This article originally appeared on