WWE Hell in a Cell 2016: 3 Best Moments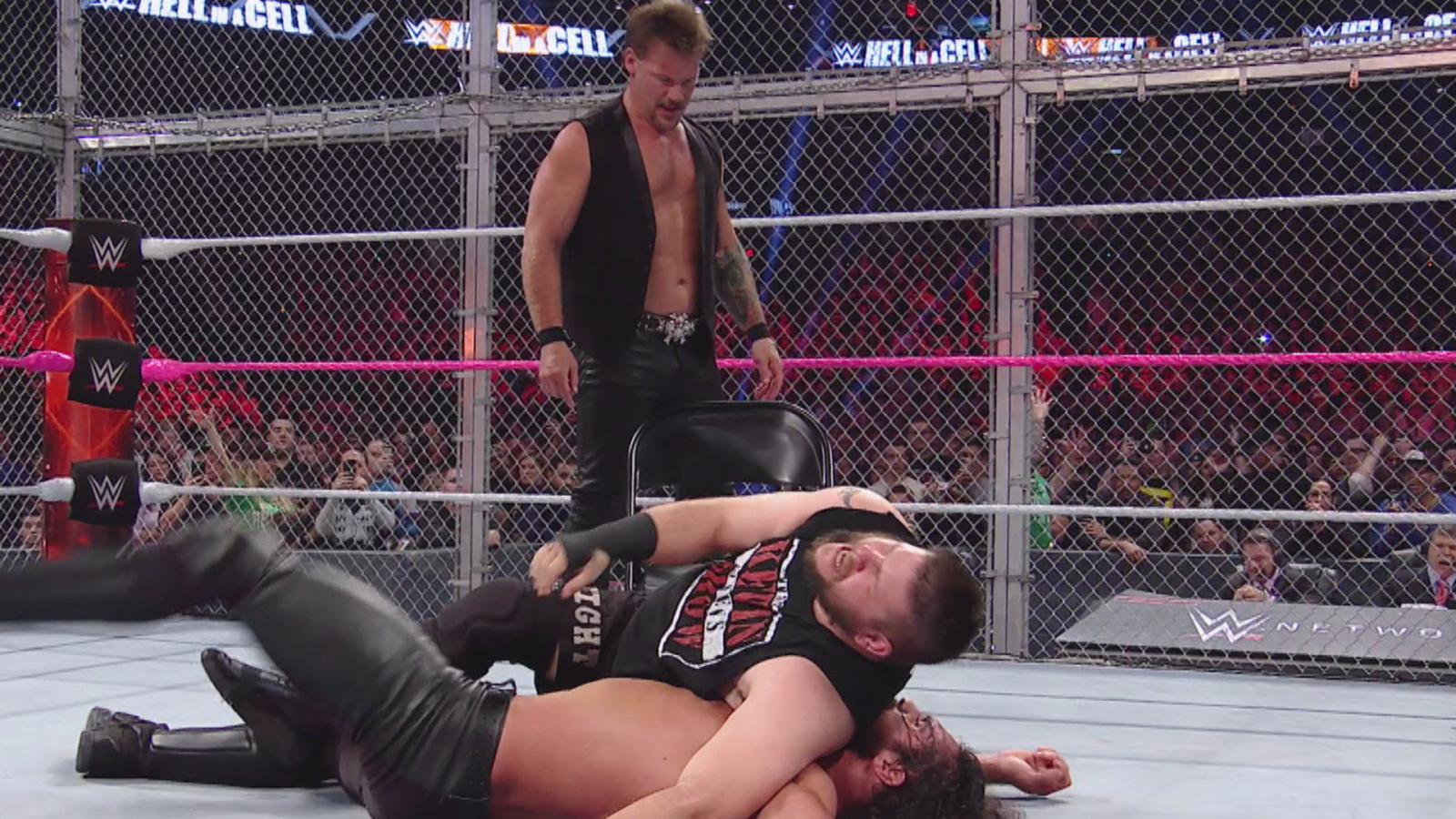 Counting down the 3 best moments from Sunday's Hell in a Cell pay-per-view.
Sunday night's Hell In A Cell pay-per-view was a groundbreaking event for WWE and its RAW brand.  For the first time in the company's history (not counting NXT events) two women headlined a major show.  Sasha Banks and Charlotte went to war inside the demonic caged-in structure and in doing so made history.  Not only was it the first headlining act for the women on a WWE pay per view, it was also the first time 2 of the company's females wrestled in this type of match.  It's clearer than ever that the WWE is taking the women's division very seriously.
Apart from the main event, this was a solid show from top to bottom and the RAW brand needed it badly.  Sputtering recently due to poor writing and clunky performances, the red brand needed a shot in arm and they got it Sunday night.  HIAC is exactly what RAW needed and it should help them as they have begun to look like the second best of the two live brands.
The cell always seems to bring out the best in the WWE superstars and that was on display here.  But were the cell matches the best of the night?  Or did anyone else shine without it?  Ahead we break down the best 3 moments from Hell In A Cell.
3. Brian Kendrick Isn't Done Yet
7 years ago Brian Kendrick, after a less than stellar run in the WWE, left the company after being released from his contract.  This was his second stint with the WWE but at only 30 years-old it didn't seem to necessarily be the end for Brian.  However, as each year went by and Kendrick got a year older, the clock on his career seemed to be winding down.
But then the WWE announced an innovative tournament pitting 32 of the worlds best cruiserweights to compete for the new Cruiserweight championship.  Kendrick got an invitation to this series and his performance in the ring turned some heads.  Suddenly Kendrick went from an afterthought to a legitimate title contender.  In his years away from the WWE, Kendrick found his nefarious side.  The baby face that left the WWE in 2009 came back as a devious and clever heel.
In the weeks leading to Hell In A Cell, Kendrick seemed to be a desperate man.  He went as far as asking his opponent and former friend, TJ Perkins to throw the match for him.  He realized at his age that he didn't have much time left to cash-in and needed an edge.  Well, he brought his own edge Sunday night, deceiving Perkins with a fake injury and using the ruse to submit the now former champion.
This is by far the best version of Brian Kendrick the wrestling world has seen and his new fond success has all the makings of a long and entertaining title reign.  At Hell In A Cell, "The Wizard Of Odd" proved that it's never too late.
2. Universal Championship Match
Who says you can't have a Hell In A Cell classic match during the PG era?  Seth Rollins and Kevin Owens put that theory to rest Sunday night as they tore into each other with reckless abandon.  It's no surprise though that these tore the roof of The Garden in Boston.  They're 2 young, hungry, warriors who always seem to bring it on the big stage.
Champion and challenger both played their role perfectly.  Owens, the cheating heel who has no problem playing leapfrog with the rules and Rollins, the talented babyface in peril told a brilliant story inside the cage.  And of course there was Jericho.  Possibly the most over wrestler on the RAW brand found a brilliant and devious way to find himself inside the cage, locking himself inside it as a referee was carried out after taking the innards of a fire extinguisher in his face.
Jericho did what he needed to do to keep the belt in the hands of his best friend, Owens, and in doing so ensured that this feud will move forward.  Whether that's a good thing or a bad thing remains to be seen but if the Universal title match is some indication of where this angle can go, the sky's the limit.
Chair shots, double table dives, and of course, the use of the cell highlighted what was a terrific title match.  A match this good can only help a title that has sputtered so far in its existence.  The Universal title suddenly has new life.
1. The Girls Steal the Show
In the intro, I talked about how important the idea of an all women's main event is for all of professional wrestling.  So with that being said, it would've been respectable for Banks and Charlotte to just go out there and put on a half decent effort.  But in what has become a staple in the women's revolution, these two combatants were not satisfied with average.  They went to war in the same type of viciousness as any HIAC match in history and proved the women's wrestling is as good as it's ever been by a landslide.
Banks and Charlotte dialed up the violence that is always necessary in a match of this kind.  Heck, both went through tables and tasted the cage on numerous occasions.  Charlotte was savage as the unbridled heel, and Banks played the injured baby face in peril perfectly.  The two are unquestionably the 2 best women on the entire roster and quite frankly, 2 of the best to ever get inside a WWE ring.
In Charlotte's victory, this feud will go on and what a great thing that is.  Their placement in the main event was no mistake.  They have the best angle currently going on the RAW brand and their future has loads of potential.
When tasked with headlining a pay per view, each superstar needs to find an upper gear.  Banks and Charlotte found that Sunday night and put on a classic.  The RAW band put its trust in 2 of its brightest stars and it paid off in spades.  A match of this caliber doesn't just increase the value of these two warriors but also moves women's wrestling forward as a whole.  Nicely done, ladies, but I have a feeling you're just getting started.
This article originally appeared on