WWE Fans React to Sasha Banks Winning Raw Women's Championship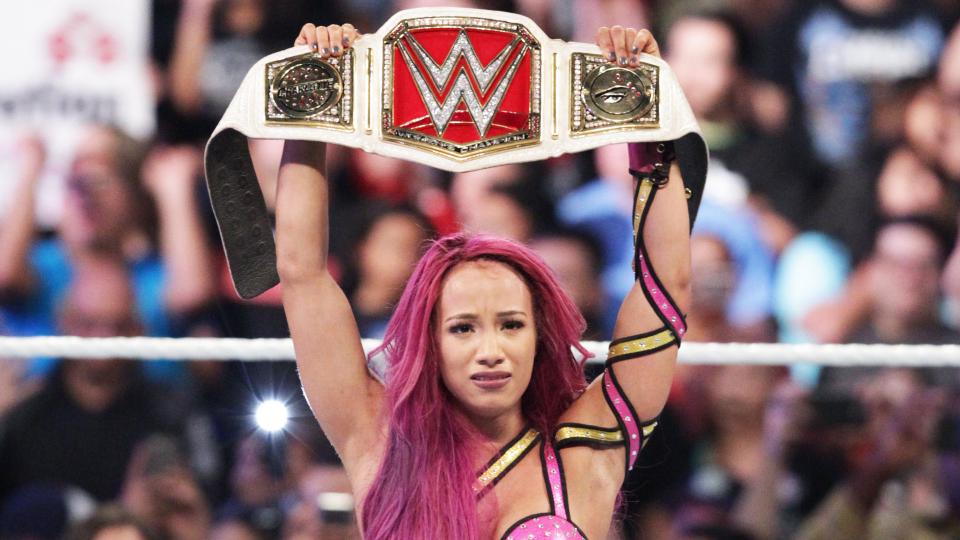 WWE fans are going wild over Sasha Banks defeating Charlotte to become a three-time Raw Women's Champion on Monday night.
On Monday Night Raw, Sasha Banks faced Charlotte for the Raw Women's Championship. This would be their rematch from the WWE Hell in a Cell pay-per-view, which saw the Nature Girl win back the belt in Banks' hometown of Boston, MA. The result surprised some since winning the belt in the other person's stomping grounds seemed unlikely. But WWE pulled off one interesting move by doing so.
Well, Monday's episode of Raw had a bit of a deja vu feeling, except with the tables turned. Banks ended up winning the women's title in Charlotte's hometown of Charlotte, NC, much to the surprise of fans. A handful took to Twitter to react to the shocking turn of events from this evening's show.
Some were positive.
Others weren't as much.
The reaction seemed to be positive, though.
Fan reaction to this match result will likely continue throughout this week in WWE. Fallout will then ensue, potentially with a match at WWE Roadblock: End of the Line. This is Raw's third exclusive show, which takes place on Sunday, December 18. The only match set is Kevin Owens vs. Roman Reigns for the WWE Universal Championship. Seth Rollins vs. Chris Jericho is another possibility based on what happened on Raw.
As for Banks, this is her third Raw Women's Championship win. However, her first two reigns only lasted for 27 days a piece, so is this one destined to be longer? Roadblock is in just 20 days, so if WWE is going to pull the plug on her latest title run, then it would be less. Doing so for a third time would pretty much be a historic move on the company's part, especially with all the title changes throughout the year.
So, Sasha Banks is once again the Raw Women's Champion. Thoughts?
This article originally appeared on