WWE: Dana Warrior to Host Podcast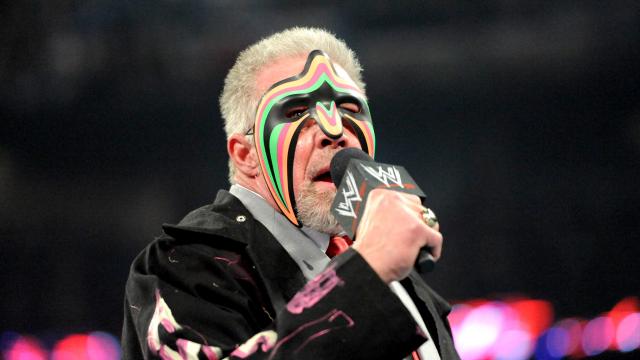 The widow of WWE legend Ultimate Warrior to host podcast Thursday night at 8 PM.
August has been an amazing month of wrestling.  The "New Era" of the WWE has officially kicked off with superb performances each week on Raw and SmackDown.  NXT continues to be excellent each week.  The Cruiserweight Classic has delivered match of the year candidates almost weekly.  TNA has even put on good shows.  Now Dana Warrior, widow of the Ultimate Warrior has announced she will be hosting a podcast at UltimateWarrior.com. 
During the podcast, she will be taking live phone calls where she is inviting you to call in with questions about the Ultimate Warrior.  Also, she will be giving away ring worn tassels as well as a copy of the book "A Life Lived Forever".
Dana Warrior has taken on a much larger public role since the passing of her husband.  She has worked with WWE each year for the Warrior Award at the Hall of Fame ceremony each year.  She also has continued his legacy at his website where she features her own blog talking about her late husband and other topics.
This should be a pretty good program and gives fans a great opportunity to learn more about the WWE legend.
I am interested in hearing what she has to say regarding her husband's legacy.  Also, hopefully she can share some personal stories that will offer a different side of this often misunderstood legend.  Questions from fans could also be very intriguing.
Here are three questions I would ask if given the opportunity.
What were your thoughts when WWE changed the intent of the Warrior Award from honoring the backstage support staff in the company to honoring courageous individuals such as Connor the Crusher?  Do you think there should be an award for WWE staff as well?
What input do you have in choosing the recipient of the award?
Tell a story about Warrior that would surprise his fans?
What questions would you ask?
This article originally appeared on