WWE Cruiserweights Debut on Raw (Video)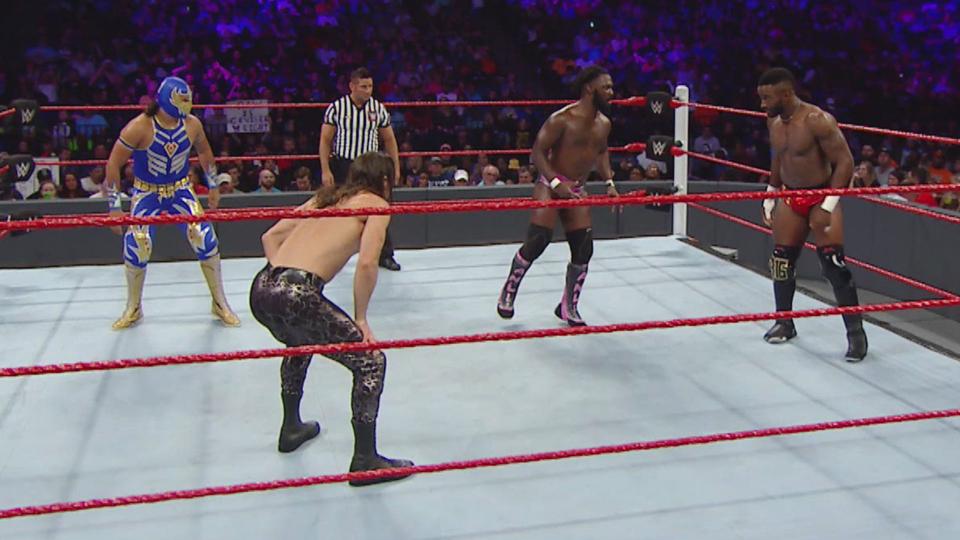 The Cruiserweights made their much hyped Raw debut on Monday night in Memphis.
After a fantastic ten week tournament, the Cruiserweights made their first Raw appearance. The Cruiserweight Classic showcased 32 world class athletes, and some of the best made the leap to Monday Night Raw.
Early in the evening, the announce team introduced a video package for two of the Cruiserweights who would be competing later on. The first competitors to debut – or return, as the case might be – were Cedric Alexander and Brian Kendrick.
Later, two more video packages aired. The first recapped the tournament finale. The epic clash between Gran Metalik and eventual victor TJ Perkins got a spotlight. With much hype placed on Perkins and his status as Cruiserweight Champion, he immediately moves front and center in the division.
The second package introduced the Raw audience to two other competitors. Besides Alexander and Kendrick, we learned that Gran Metalik and Rich Swann would also debut.
After what seemed like an eternity, it was finally time for the Cruiserweights to get their time to shine. General Manager Mick Foley put over the tournament and all the competitors involved. He then introduced each of the four participants in the inaugural match of the division.
With all four men in the ring, Foley dropped a bombshell. The match would be a fatal four-way, and it would determine a number one contender for the WWE Cruiserweight Championship. The winner of tonight's match would face TJ Perkins at Clash of Champions.
The match was stellar, with each of the four showing what made them a part of the CWC. Metalik, in particular, let loose a springboard dive, using the middle rope from inside the ring to catapult to the floor.
Former WWE Champion Brian Kendrick showed his ingenuity and viciousness. It's not the usual cruiserweight modus operandi, but it's effective.
Metalik continued to make life difficult for Swann. His agility is off the charts.
Kendrick went for a Sliced Bread, but it was countered by Metalik. Kendrick countered the counter into a tornado DDT.
Kendrick utilized the experience factor to earn a victory via submission, with the Captains Hook. This means TJ Perkins will defend the WWE Cruiserweight Championship for the first time at Clash of Champions against Brian Kendrick.
What did you think of the Cruiserweights' Raw debut?
This article originally appeared on