4 reasons you should watch the WWE Cruiserweight Classic finale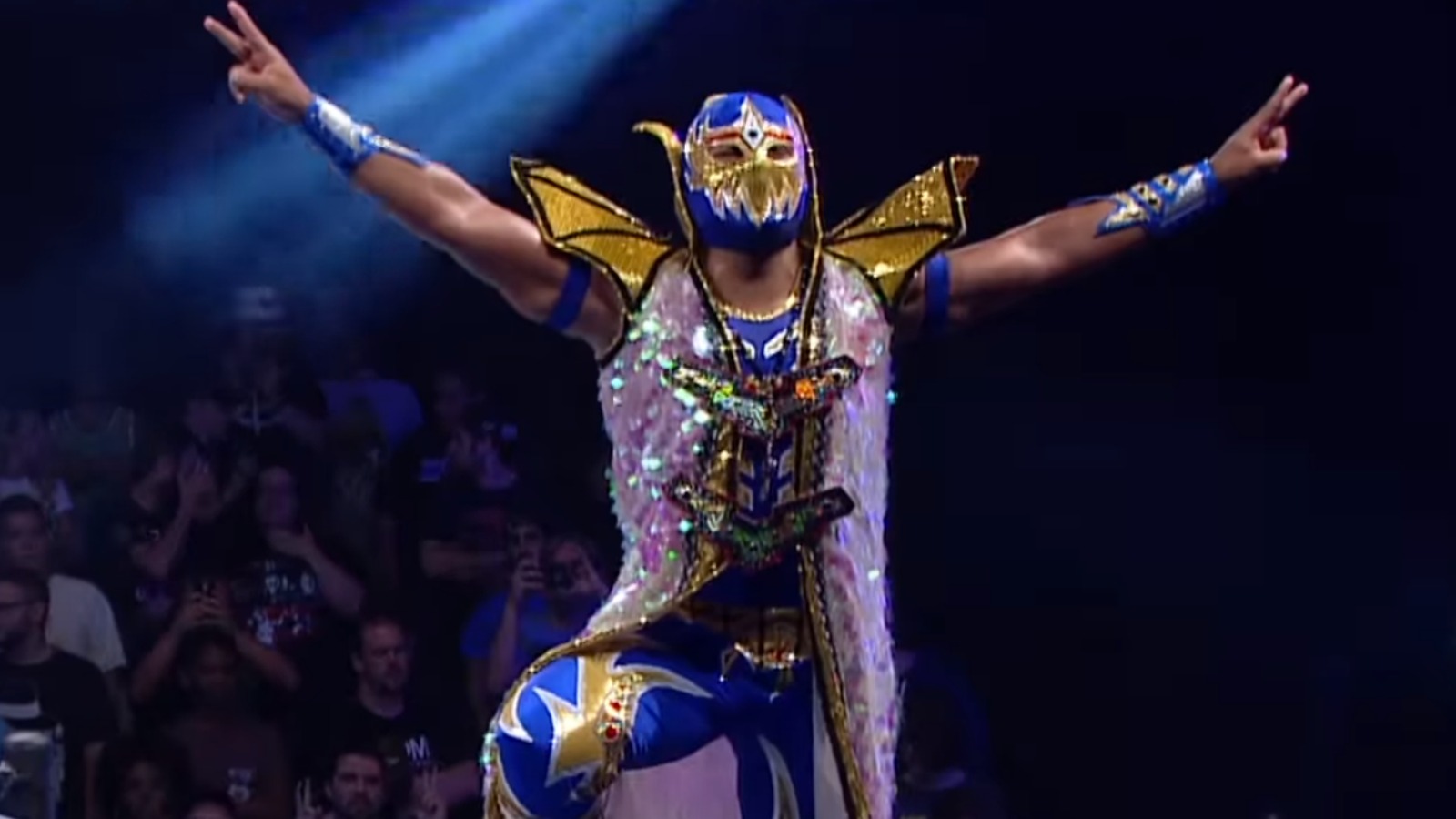 The WWE Cruiserweight Classic comes to an end Wednesday night with a live two-hour finale that begins at 9:00 p.m. ET on the WWE Network. England's Zack Sabre Jr. will face Mexico's Gran Metalik in the first semifinal, while Japan's Kota Ibushi will take on Filipino wrestler T.J. Perkins in the other semifinal. Even if you haven't been keeping up with the tournament so far, here are four reasons to tune in Wednesday night.
The CWC is arguably the best WWE wresting production going on right now – including Raw and SmackDown – period. The production was a perfect fit for the WWE Network, and it essentially feels like watching a highlight reel of a typical 3-hour show in fast-forward. Each episode of the weekly series (which started back in July) featured three or four matches that generally ran 10 minutes each in front of the incredible Full Sail crowd (where NXT is filmed), and every show was an hour of pure wrestling bliss with no filler.
Finalists TJ Perkins and Gran Metalik, along with fan-favorites Jack Gallagher and Akira Tozawa, have already shown up in promos for the new WWE Cruiserweight division, which will launch on Monday Night Raw this coming Monday. It remains to be seen how often cruiserweights wrestle on Raw, or if they interact with stars outside of the division, but Cruiserweight matches could end up being the highlight of Raw each week.
The Cruiserweight Classic began with 32 wrestlers from all over the world, and you could make a case that each and every one deserves a WWE contract. Kota Ibushi and Zack Sabre Jr. are rumored to be parting with WWE following the CWC final, but they'll hopefully be back sooner rather than later.
More and more cruiserweights have made a recent impact on the WWE main roster (Finn Balor, notably) , but after the company retired the Cruiserweight Championship in 2007 – fun fact: Hornswoggle was the last person to hold the belt) – the top end of WWE was dominated by larger performers like Triple H, Randy Orton and John Cena. Daniel Bryan became the face of the company, but he spent most of his time wrestling guys far bigger than himself. Seeing two cruiserweights face off in the ring is exhilarating.
Daniel Bryan's new job as the general manager of SmackDown should keep him busy for a while, but if he wants the job he could work for a long time as a color commentator on Raw or SmackDown. Bryan's a wrestling genius, and he makes highly informative observations to teach viewers about the finer points of wrestling. He's also incredibly enthusiastic, perhaps to a fault.
Ranallo, meanwhile, is consistently excellent, and in a conversation with Fox Sports last month, Bryan credited his play-by-play man for making him sound so good.
"People have been really complimentary toward me as far as my job as a commentator," Bryan said, "but in reality if Mauro weren't there, I wouldn't sound so good, right? When you know the intricacies of it – I'm just now starting to learn it – you see how much Mauro sets me up for stuff. Mauro sets me up to make me sound good."