WWE Clash of Champions Should Be Dual-Branded Event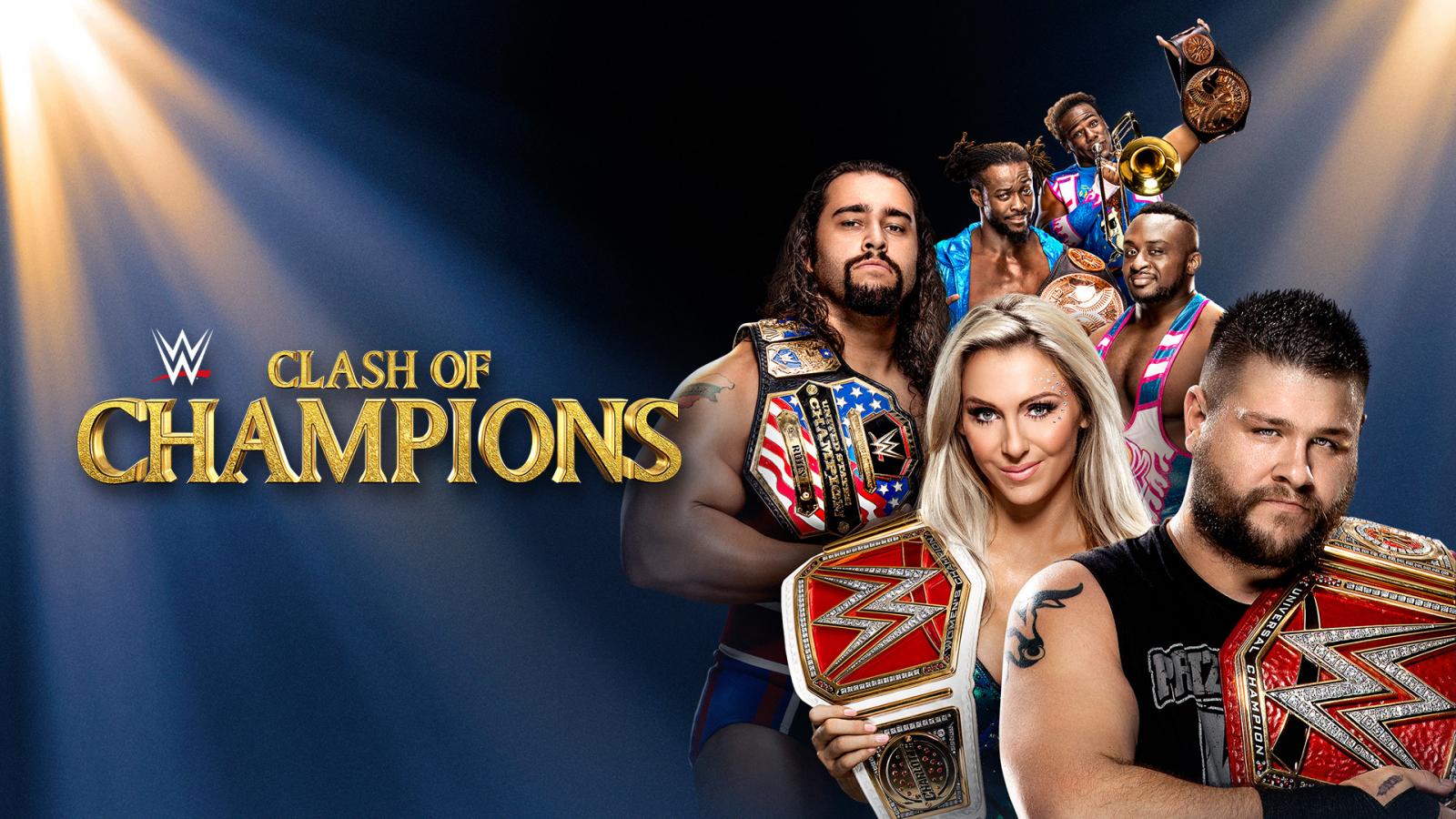 WWE's Clash of Champions could have been a great event to highlight new and tenured championships on both brands. But making it Raw-exclusive makes it a missed opportunity.
There was once a time when the WWE had a pay-per-view called Night of Champions when every championship under the WWE mantle was defended. The concept of the new Clash of Champions event that is scheduled for Sept. 25 should have a similar concept. It would have been a perfect fit for being a dual brand.
However, the WWE has decided to make Clash of Champions a Raw-exclusive event. Sure, the WWE brand split probably wants to give each brand their own exclusive pay-per-views. It also doesn't help that the Clash of Champions event was probably destined to be penned as a filler event. Clash of Champions is destined to be put into the same lower-tier of the event calendar like No Mercy, Backlash and Extreme Rules.
But with the WWE having created new championships with the recent brand extension, Clash of Champions should have been a great opportunity for an all-championship pay-per-view. The name of the event is supposed to highlight champions; especially since it's in the name.
The name of the event has plenty of prestige behind it. During the old days of World Championship Wrestling as part of Jim Crockett Promotions, Clash of Champions was designed to be a supercard event that rivaled WWE's Saturday Night's Main Event. Sure, there were some matches that a championship wasn't contested, but it would be fitting for WWE to follow that road with their version.
There are always going to be WWE Network events where many of the marquee matches are not for a championship. There will be plenty of opportunities to put a match between Sami Zayn and Chris Jericho on a card. It could have waited for Hell in a Cell, Survivor Series or even TLC. Granted, a match between Jericho and Zayn should probably build towards a potential triple threat match with Kevin Owens for the WWE Universal Championship.
However, there are enough championship belts to make up enough matches for a three-hour event like Clash of Champions. Raw has the Universal Championship, United States Championship, Women's Championship, Tag Team Championship and the recently added Cruiserweight Championship.
SmackDown has their own tag team and women's championships, along with the Intercontinental Championship and AJ Styles' WWE World Championship. That would provide nine matches for a complete card. But how would the event look diverse if every match was for a championship.
Because of the size of the roster, some of the matches could be competed with multiple superstars. While tag team matches are obviously going to have at least four people involved in the match, SmackDown's Women's Championship could be a triple threat bout with Becky Lynch, Nikki Bella and Carmella.
There could also be a battle royal to decide the Intercontinental Championship that would continue the storyline between The Miz and current SmackDown general manager Daniel Bryan. Other matches could be one-on-one, but with different stipulations – a steel cage, No Holds Barred or Falls Count Anywhere.
One would have hoped that was likely the concept WWE creative had when they decided to add Clash of Champions to the event calendar. But once again, it seems like the WWE may have missed an opportunity to do something that would have gone over well with the fans, building interest among those who may not have subscribed to the WWE Network.
This article originally appeared on