WWE Clash of Champions 2016 Results: Sami Zayn vs. Chris Jericho Video Highlights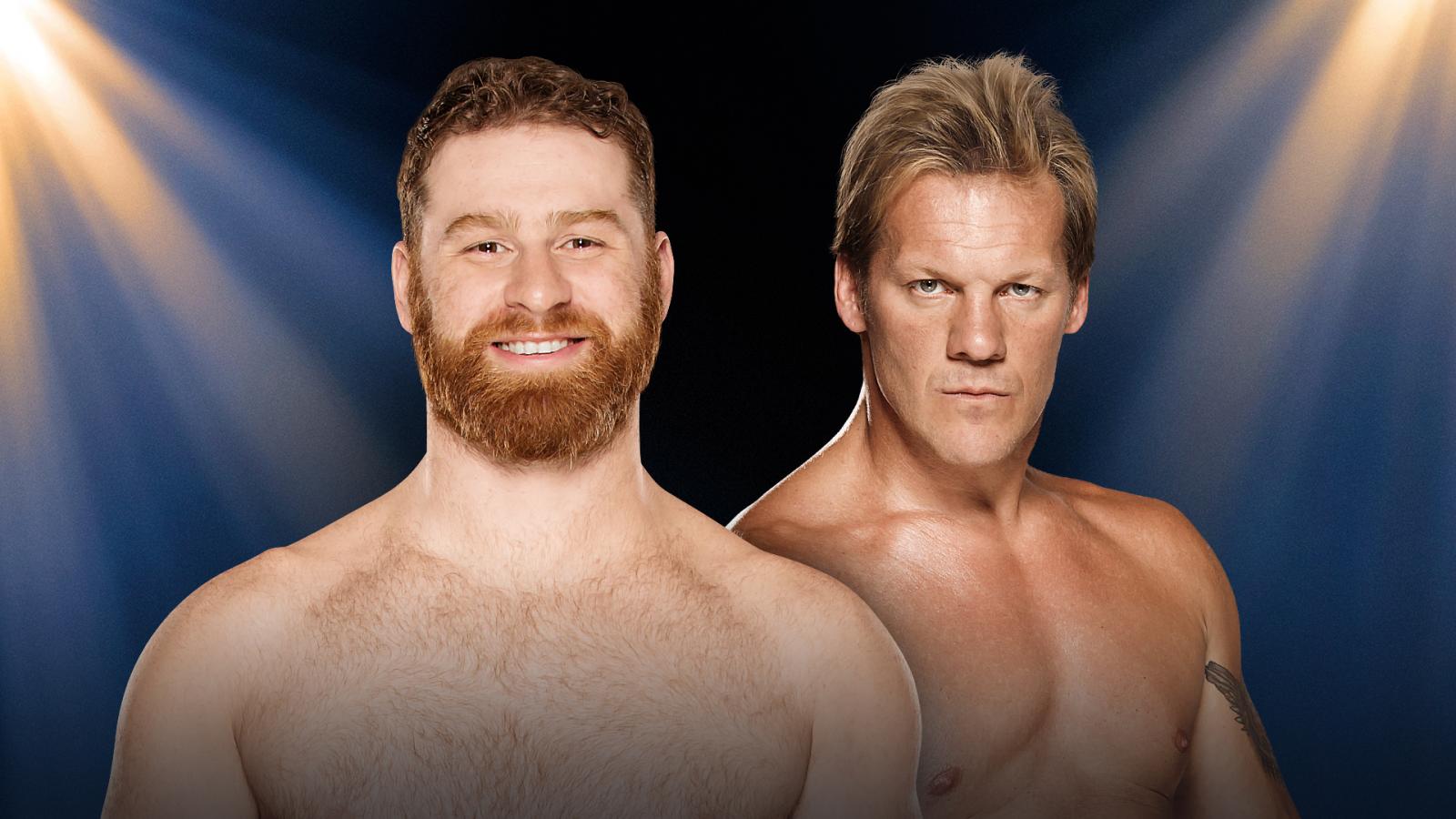 A look into Sami Zayn vs Chris Jericho, which one of Kevin Owens' best friends will get the win at Clash of Champions?
It's the battle of Kevin Owens' best friends but it should be a fantastic match at Clash of Champions.  Chris Jericho's recent run has been one of his best and it may be time for Sami Zayn to take his next step.  A big win against the accomplished Chris Jericho could be just what Zayn needs to gain championship gold in WWE.
This is a feud that has turned personal.  It actually continues the rivalry between Kevin Owens and Sami Zayn without putting them in the ring together.  It has been set up to be an aggressive, smashmouth match.
Jericho is the ultimate narcissist and tried to give Zayn a physical gift of Jericho early in the match.  Zayn tries to get to his swift pace but Jericho turns up the physicality.  This match showed that Zayn has a mean streak in him too.
Jericho was most effective on the outside as he used the barricades and the apron to brutalize Zayn.  Sami Zayn remained in control when the fight trickled back into the ring.  When it was time to go to the outside, Zayn did it in style with his signature suicide dive.
The fight continued in the ring and Zayn looks as if he was firmly in control.  Jericho battled back and started to become cocky and disrespectful.  He continued to kick Sami while he was down but the Lionsault attempt swung the pendulum back in the favor of Zayn.
Instead of suplex city, Zayn introduced DDT city with one on the inside and another on the outside.  Zayn looked to put it away but was catch into the Walls of Jericho.  Although, it looked like Jericho would end it there, Zayn would come back with a Blue Thunder Bomb which always put you on the edge of your seat.
Somehow, Jericho kicked out and before Zayn could even retaliate, he was hit with the Code Breaker.
Chris Jericho gets the victory in a shocking turn of events but what does this mean for Sami Zayn?
This article originally appeared on