WWE Clash of Champions 2016 Results: Roman Reigns vs. Rusev Video Highlights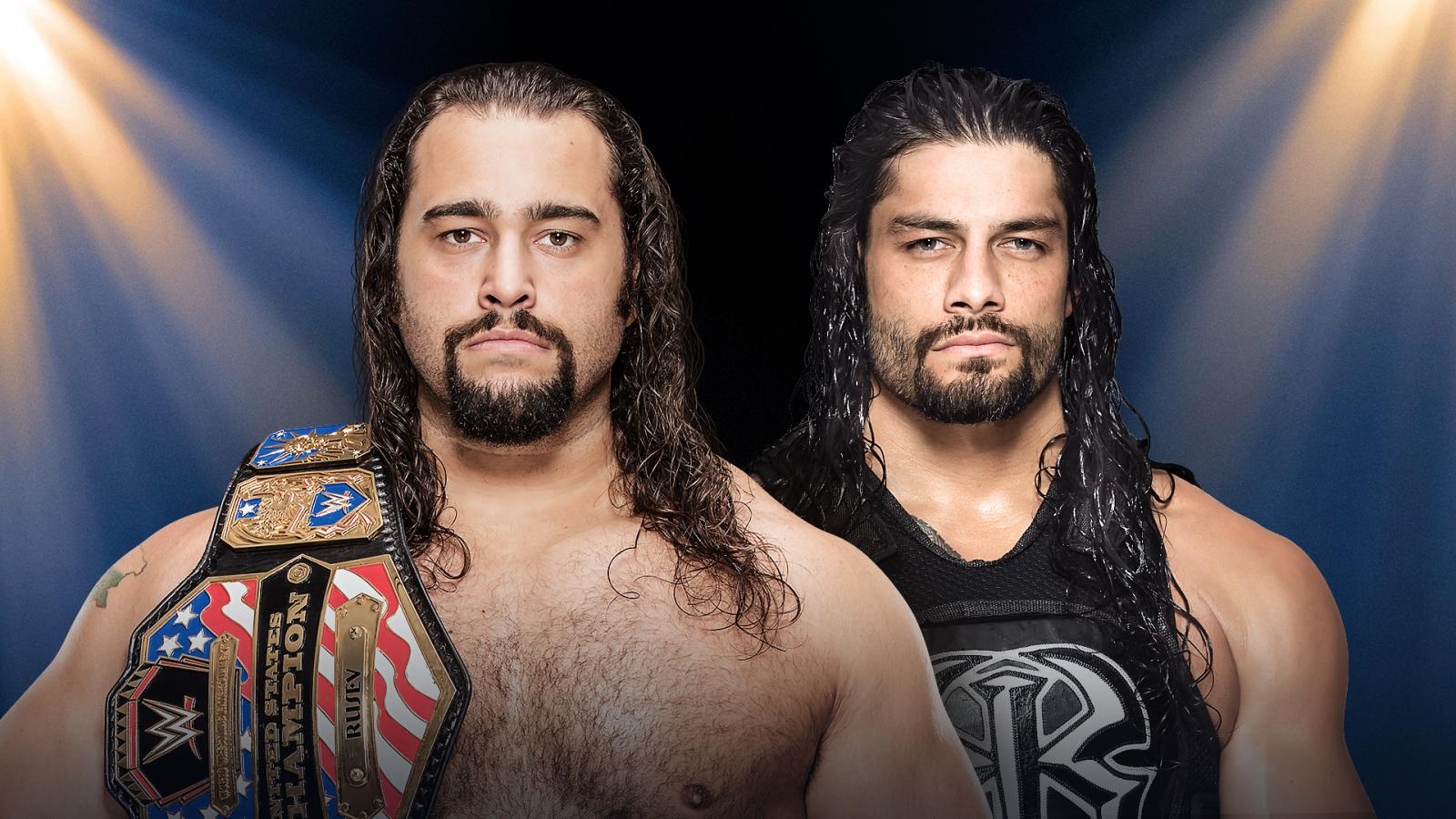 Can Roman Reigns gain his first ever United States Championship or will Rusev continue his dominant reign at Clash of Champions?
At WWE Clash of Champions, this bout still has all the potential to be match of the night.  It doesn't matter how much people hate Reigns, he's put together so many match of the year candidates.  Rusev vs Roman Reigns should be no different.  It should be a fantastic match between two big brutes and could make power matches exciting again.
Hopefully, the match does actually take place unlike a Summerslam.  The rivalry is boiling even though it was out of the spotlight for a few weeks while Lana and Rusev got married.  It was the perfect time to bring the United States Championship back to prominence.  Even though, it hasn't been built up to it's potential, it should be a great match.
As power matches do, the match starts out in a physical nature.  The modern day test of strength as both men try to knock the other one down.  Although, Reigns won the initial strength battle, Rusev went back to his dominant ways.
Similar to Jericho, Rusev uses his environment to his advantage and Reigns can't find his way in the match.  Even when Roman think he has an advantage, Rusev has an answer.  Reigns continues to kick out of big moves and the will to win brings him back.
He starts to give Rusev no room to breath and the high octane offense of the Bulgarian Brute may have brought on fatigue.  Rusev went for the final blow but was caught with the Superman Punch.  The frustration starts to kick in for Rusev as he can't put Reigns away.
Reigns comes back with a spear and it looks to be the nail in the coffin for Rusev.  Lana pulled the referee out of the ring to save the United States Champion.  Obviously, this prompts the referee to send her backstage giving Reigns the leeway to fight back into it.
Rusev took several more shots at putting Reigns down for the three count.  Reigns would eventually fight out of the accolade and finish Rusev with the spear.
Roman Reigns becomes United States Champion for the first time in his career and what does this mean for Rusev?
This article originally appeared on