WWE Clash of Champions 2016 Results: New Day vs. Karl Anderson and Luke Gallows Video Highlights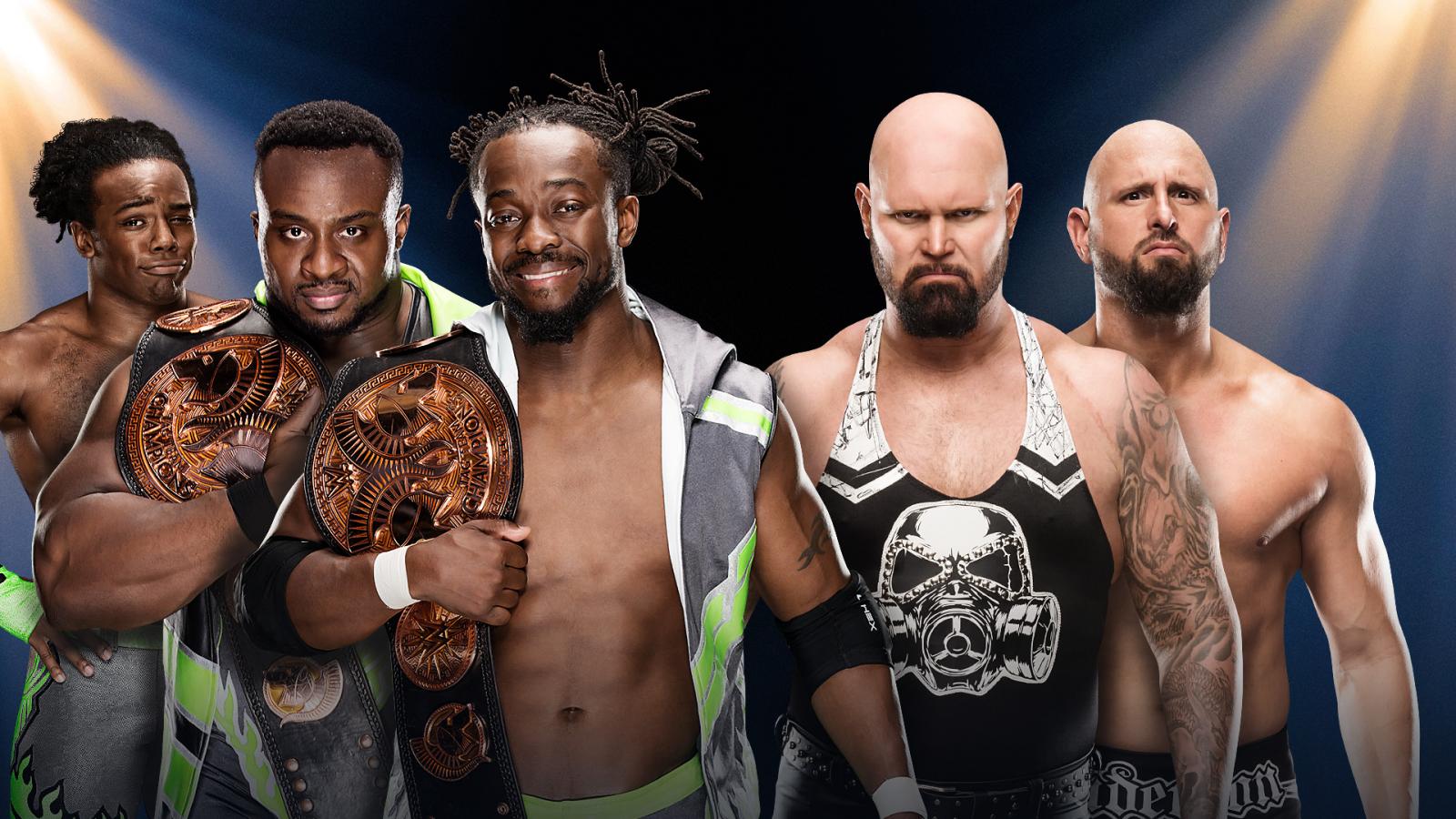 Was New Day able to retain the WWE World Tag Team titles against Luke Gallows and Karl Anderson at Clash of Champions? Read on to find out!
It's never a good sign when Michael Cole starts keeping track of how many days you've been champion. It's worse when the champions do it themselves. Over the last few weeks we've been made abundantly clearly that New Day are the longest reigning WWE World Tag Team champions. As of right now they are a victory away from reaching day No. 400. That's a nice round number…assuming they can get there at Clash of Champions.
Now that Luke Gallows and Karl Anderson are no longer obsessed with Big E's groin, their obsession has shifted to "retiring" New Day as the champions. They've been on a renewed mean streak after going down a comical path nobody could have enjoyed. As two of the most prolific tag champs in IWGP history, the duo seem like the only team that can credibly put New Day down, but does it happen tonight? And if so, what happens to Booty-O sales?
It's day #399 and the champs are kickin' the show off in style! They don't want Gallows and Anderson to break them up like Brangelina!
And here come Gallows and Anderson, who aren't nearly as cheery and certainly don't care about your bowl of Booty-Os.
Gallows kicked off the match by taking out Big E, then nearly destroying and pinning Kofi after a running Liger Bomb. They even took out Xavier Woods and Francesca 2! Not Francesca 2!!. Clearly, these two aren't playing around.
Eventually Big E recovered and picked up enough speed to hit the big splash!
Despite that brief moment of offense, this one has been all Gallows and Anderson, dominating the New Day and showing why they were one of Japan's greatest tag teams.
Every time New Day got control, Gallows and Anderson immediately stole it back just like this!
But there was one time that Gallows and Anderson didn't have an answer, and unfortunately that time was the midnight hour! After Woods and Francesca got some payback, New Day hit the Midnight Hour for the sudden win!
Trav's Thoughts: Quick, energetic match to get the PPV crowd hyped. Anderson and Gallows looked dominant while the champs had to bend the rules to win. It's possibly setting up for the challengers to demand a rematch on Raw tomorrow night and finally claim the titles.
The big question is what happens to the New Day when and if that happens. Does the most popular team in all of wrestling split up? Or do they stay together through the power of positivity?
This article originally appeared on