WWE Clash of Champions 2016 Results: Kevin Owens vs. Seth Rollins Video Highlights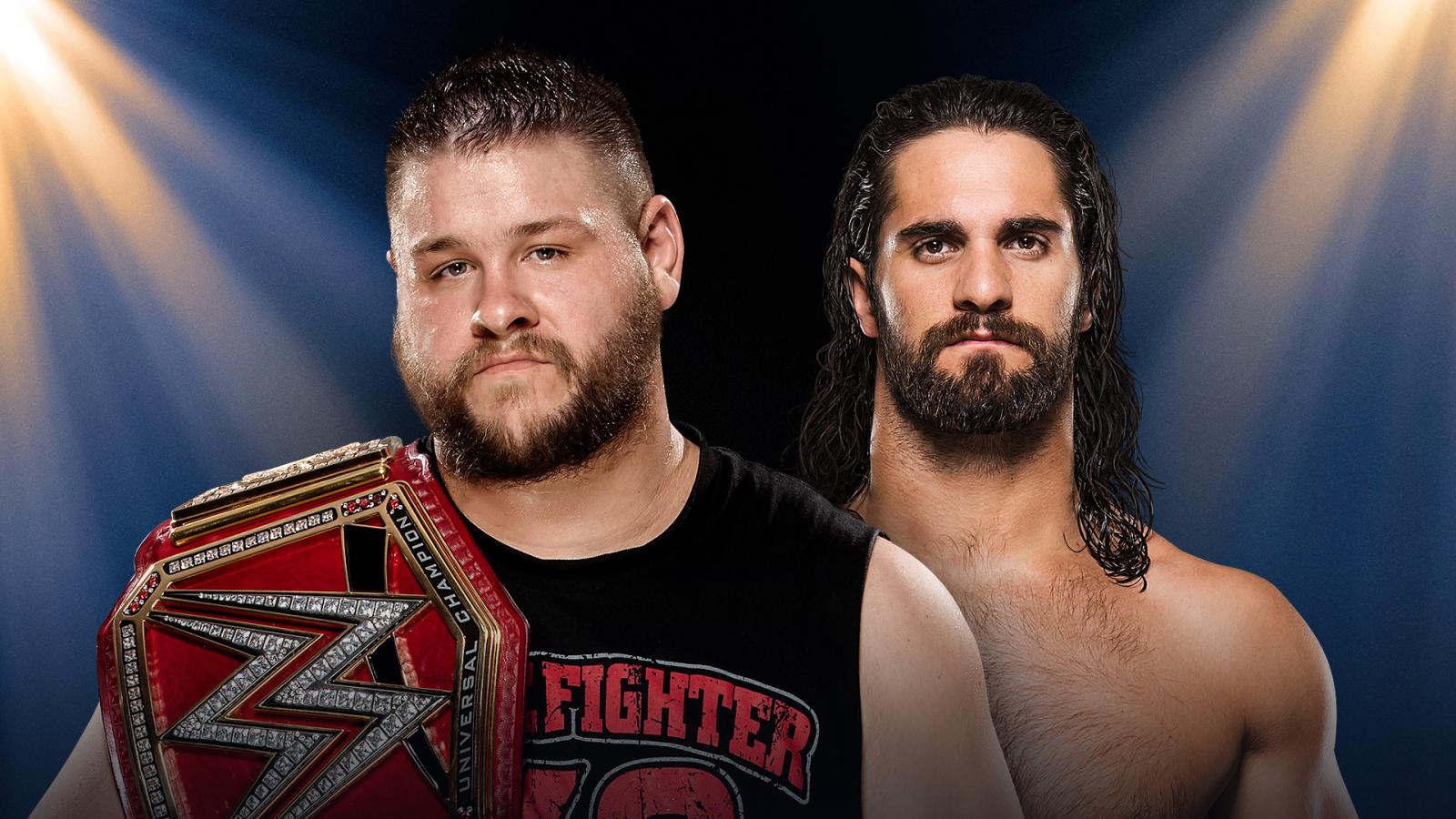 Check out the video highlights from the match between Kevin Owens and Seth Rollins at WWE Clash of Champions.
The tension between Seth Rollins and Kevin Owens boiled over at WWE Clash of Champions.
It all started a month ago when Kevin Owens defeated Seth Rollins and Roman Reigns to become the WWE Universal Champion. The win was marred in controversy, however, as Triple H interfered in the match and helped KO pick up the win.
Since then, Rollins—who has been unable to find Triple H—has set his sights on Owens. As far as Rollins cares, Owens didn't deserve to win the belt, and Rollins considers himself the true face of the Raw Brand.
Conversely, Owens has brushed off Rollins' criticism. Even though Triple H is nowhere to be found, Stephanie McMahon has proudly endorsed KO as Raw's main man—a title KO is happy to carry. So now the two opposing sides—Rollins and KO—meet at Clash of Champions to battle for the WWE Universal Championship.
Even before the match began, Rollins let Stephanie McMahon know her husband bet against the wrong man.
And Rollins brought that chip on his shoulder to the ring with him.
Of course, so did the WWE Universal Champion, Kevin Owens.
But Kevin Owens started the match by rolling out of the ring. Rollins chased him around, and KO used the misdirection to gain an early upper hand. However, Rollins persevered and took over.
Initially, Rollins kept his offense simple, utilizing kicks and chops to control Owens. As the match continued, though, Rollins added some high-risk maneuvers to his assault.
Yet, Rollins' momentum didn't last much longer. After landing a kick on Rollins' surgically-repaired knee, the tides turned in Owens' favor.
Owens focused on Rollins' bad knee, forcing Rollins to hobble on one leg. And to add insult to injury, Owens mocked Rollins with every shot landed on his opponent.
KO hit the senton on a prone Rollins, followed by a rear chinlock to wear down Seth. Battling back, Rollins tried to rally, but it seemed Owens had an answer for every thing thrown his way.
Still, Rollins wouldn't quit. After hitting a slingblade, Rollins' adrenaline rose and managed to quell KO. Then Rollins planted himself on the attack after connecting with a kick to Owens' face.
Rollins went for the Pedigree, but KO reversed, again targeting the knee. KO then connected with a cannonball.
Following up on that, the two men traded kicks, eventually rendering both men unconscious. Once both men were back on their feet, Owens pulled out all the stops. After hitting Rollins with a modified shoulder-breaker, KO went to the top rope. Rollins again tried to fight back, but Owens hit a gutbuster from up high.
Furthermore, Owens then hit the frogs plash.
Next, the fight spilled outside the ring. Using both announce tables, KO went for another senton, but the plan backfired as Rollins rolled out of the way.
Back in the ring, Rollins hit the flying knee, followed by a frog splash of his own. Even though he connected, Kevin Owens still kicked out of the pin attempt. It looked like time was running out for Owens, but Jericho ran down to the ring to distract Rollins.
Rollins somehow managed to fend off Jericho and KO, and he hit the Pedigree on Owens. But as he went for the pin, Jericho interfered again and put Owens' leg on the rope.
With the match breaking down, a botched pop-up powerbomb resulted in the referee getting knocked out. Furthermore, Rollins again hit the Pedigree, but since the ref was out, no one could make the count.
Jericho used the situation to his advantage and attacked Seth once more. Yet Rollins continued to fight. Seth hit suicide dives on KO and Jericho, and the match was officially a brawl.
Stephanie sent another ref to the ring, but as soon as he arrived, KO connected with the pop-up powerbomb. With that, KO got the pin on Rollins and retained the WWE Universal Championship.
It was a controversial ending to Clash of Champions, and it begs the question: Did Stephanie intentionally hold back the ref until the time was right? What do you think? Leave your comments below!
This article originally appeared on