WWE Clash of Champions 2016 results: Chris Jericho vs Sami Zayn full video highlights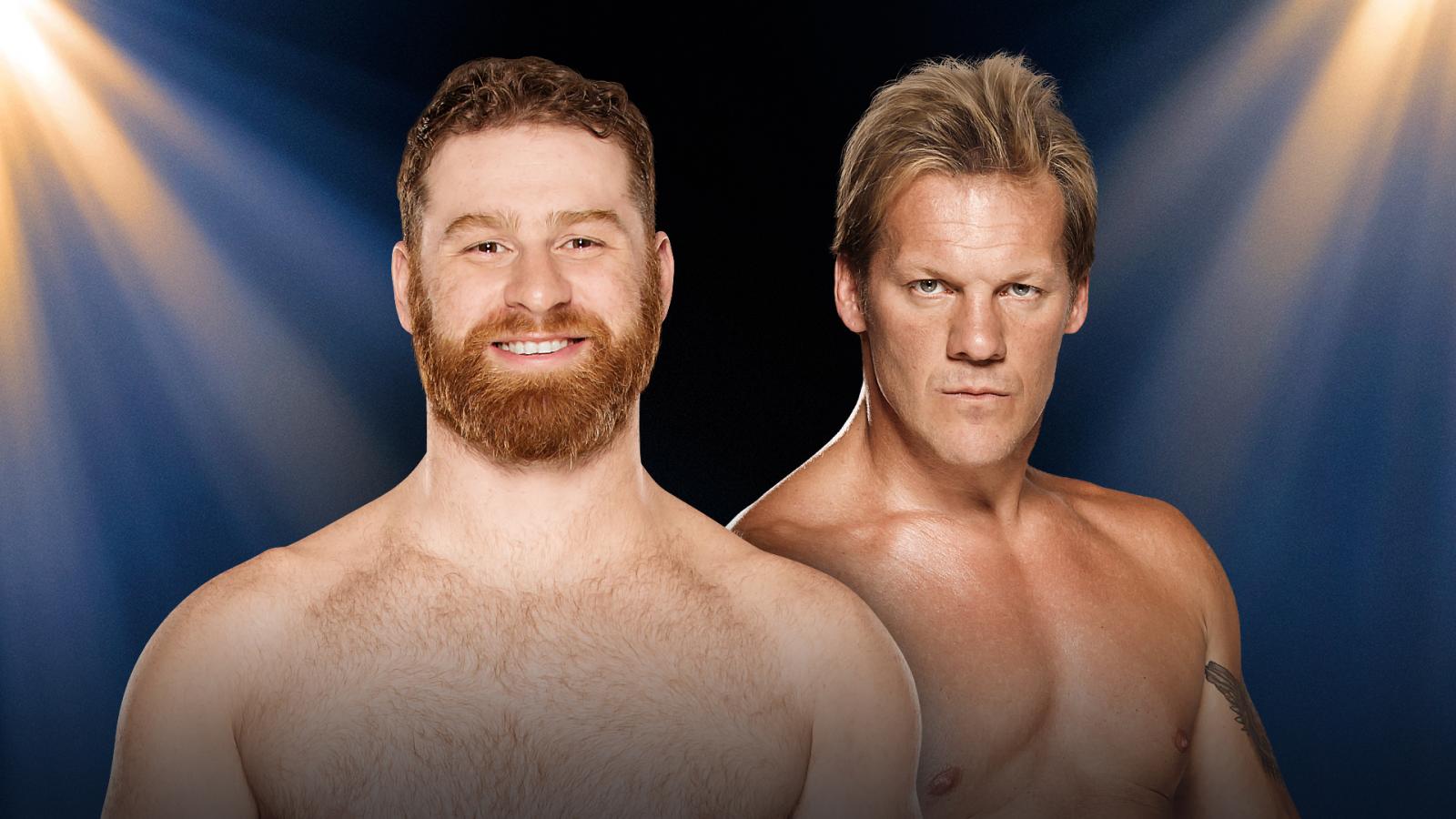 The latest WWE Clash of Champions 2016 results for the Chris Jericho vs. Sami Zayn match including full video highlights.
Sami Zayn finally got his hands on Chris Jericho in the ring after being sucker punched by him on the Highlight Reel on Monday's Raw. During Jericho's in-ring show, he brought in Zayn as his guest in an effort to expose him for who he really is. However, Zayn was able to fire back with good one-liners to irritate Jericho to the point Y2J clocked him in the head with a cellphone. Jericho would add a Codebreaker to further punish Zayn for his remarks about Kevin Owens.
On Sunday night the two Canadian superstars would battle for their first time in a match on a pay-per-view. Early on Zayn was on a roll with his offense, hitting an impressive moonsault off the crowd barrier. Back in the ring, Jericho would recover with a springboard dropkick before using a baseball slide kick to send Zayn to the outer floor.
Later in the match, Zayn hit a huge spot when he ran across the ring and dove out with an impressive Tope con Hilo to take down Jericho on the floor. A Michinoku driver moments later resulted in a near fall for Zayn. The two battled up on the corner area with Zayn able to drop Jericho face first. However, Jericho hit a huge Pele kick to stun Zayn and then kicked away at his head down near the ropes.
Zayn would continue the highlight moves including his running dive from the outside floor through the corner of the ring area to take down Jericho with a DDT. Back in the ring, he went for the Helluva Kick right after, but Jericho was able to move out of harm's way. Zayn blocked the Codebreaker and countered with an exploder suplex. Jericho avoided yet another Helluva Kick and put on Walls of Jericho in the center of the ring.
Zayn would go on to connect with his Blue Thunder Bomb but once again only got a two count. Just seconds after recovering from that, Jericho surprised Zayn with a Codebreaker for the big win.
Below are the big highlights from Sunday's exciting singles match at the pay-per-view.
These two definitely put on one of the early entertaining matches of the night, ahead of several huge championship bouts. With Jericho capturing this victory, one has to think Zayn will get a rematch at some point. It was still good to see an exciting back and forth contest here with a clean finish.
It was the first time these two high-caliber superstars met in the ring and probably not the last. It won't be surprising to see them continue this on Raw in the coming weeks to further the feud as neither guy is really in any of the title pictures at the moment.
This article originally appeared on