WWE Clash of Champions 2016 Results: Charlotte vs. Sasha Banks vs. Bayley Video Highlights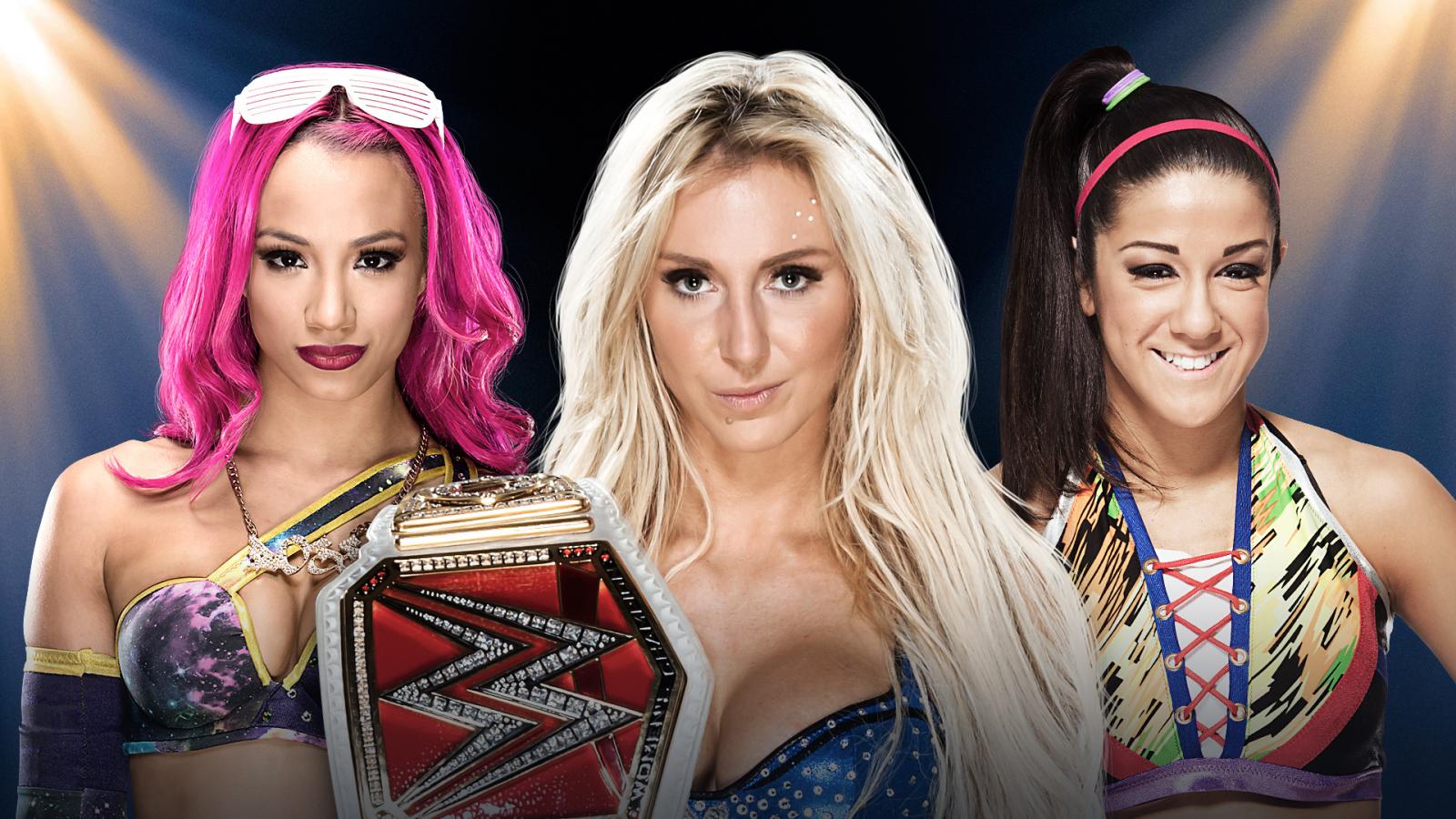 Can Sasha or Bayley rip the Women's Title away from Charlotte at WWE Clash of Champions?
Charlotte was hoping to have the night off after showing Raw GM, Mick Foley, footage that both of Sasha and Bayley's shoulders were down during a pin that initially gave Sasha the victory as the number one contender. Instead, Foley decided to allow both women to go after Charlotte's beloved titled at Clash of Champions.
After losing the title to Charlotte, Sasha has been in hot pursuit of it, while also dealing with a back injury that has slowed her down over the past few weeks. Bayley has had a meteoric rise after recently joining the Raw roster, pinning Charlotte during a non-title match due to some miscommunication between the champion and Dana Brooke. Speaking of Dana, it seems like she's on the outs with Charlotte, but has decided to stay faithful thus far, will it last?
Can Charlotte hold off two hungry challengers, while having someone on the outside who hasn't been 100 percent trustworthy? Let's see how this triple threat went down!
With Bayley out first, Sasha second, and Charlotte last, this match got going in a hurry between all three women with Bayley and Sasha going after each other right from the start.
After trading opponents, all three women go for a drop kick as a stalemate was evident from the start.
No one has been able to gain much momentum in this match, it just rotates from one to the next. Sasha takes to the air!
Charlotte finally takes out both Sasha and Bayley and lands a massive moonsault on both women, but is only able to get 2.
While Bayley distracted Charlotte, Sasha hit the Bank Statement, but Dana helps out Charlotte (since it's No DQ). After a lot of chaos Sasha locks in yet another Bank Statement on Charlotte, Bayley breaks it up and gets put into the move herself. Charlotte throws Bayley into the ropes knocking Sasha to the floor, on the rebound Charlotte big boots Bayley for the 1-2-3.
Most people expected Sasha or Bayley to get the win, but Charlotte pulls out yet another victory. Not the best we've seen from these women, but wasn't horrible either. Live crowd wasn't feeling the ending though, didn't even care to boo Charlotte.
This article originally appeared on