Will There Be Another WWE Women's Main Event?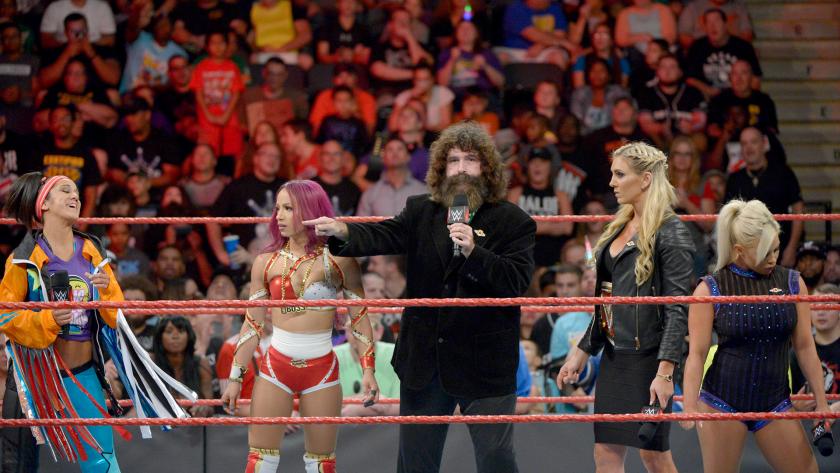 2016 is the year of the Woman in WWE.  Will there be a repeat in 2017 or later?
It is a great time for the WWE Women's Division right now.  2016 saw not one, but two history-making main events with the Raw Women's Division.  The feud between Sasha Banks and Charlotte Flair catapulted the ladies to heights that were once unimaginable.
Not only did the ladies main event Raw, they main evented a PPV.  A women's main event on Raw had not been seen in twelve years, while there was never a women's main event on PPV, especially inside Hell in a Cell.  Banks and Flair took each other to their limits every time, a bar Trish Stratus and Lita set during their feud.
Main eventing Hell in a Cell – inside the cell at that – was unprecedented and their efforts were not wasted.  The WWE Women's Division has been enjoying its finest year and is living its best days.  It has come leaps and bounds from the time the Division was once deemed a "bathroom break" by fans.  It didn't take just Banks and Flair to make it there, but all the women from AJ Lee on played a pivotal role to get the division to where it is.  It wasn't an overnight success – this process was years in the making.
It took twelve years for women to main event Raw once more.  Will fans have to wait another twelve years?  With new talent coming in and being polished for the WWE leagues there is a big chance we could see more women main eventing sooner rather than later.  Smackdown has yet to feature a Women's main event and that will come before we know it.  Most of these women proved that they can hang with the men and fans want more of it.  They will not argue to see a good feud get the recognition that it deserves.
As long as Banks, Flair and others such as Bayley are around, then we will see more women in the main event in the near future.  That is true especially if rumors about Banks and Bayley having a WrestleMania run come to fruition.  Bayley is no stranger to main events; if fans remember from NXT she and Banks headlined an NXT PPV in a 30-minute Iron Man Match just last summer.  All these women and those that came before them didn't work this hard just to have one shining moment.  They're making history and making women's wrestling matter again.
It was due time for a real change in women's wrestling.  While it took some time, the women who occupy both the Raw and Smackdown rosters are reaping the benefits.  There is no more wishing and hoping for the better; it is already here and it's going to stay.  2017 can very well see the Women's Division elevate even further.  It was a big moment for women to main event Hell in a Cell.  What about the women main eventing a Big Four PPV down the road?  That will be next, and if that goes over we just very well see women main event WrestleMania.
This article originally appeared on