Will Goldberg Be at WWE Raw, November 21?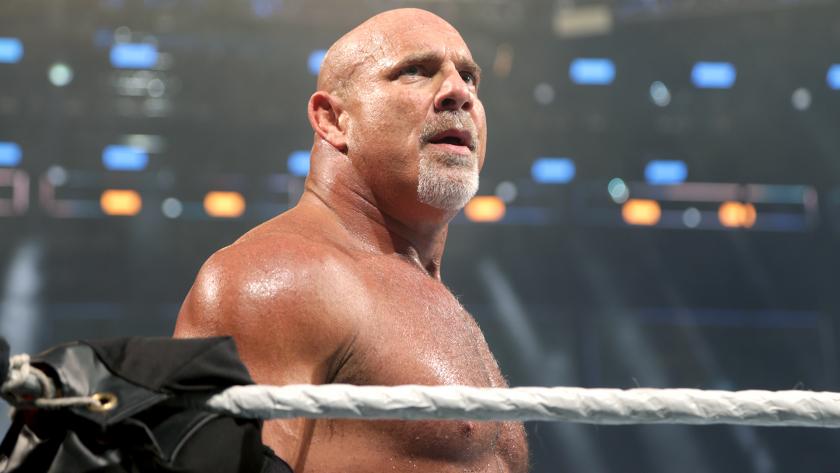 Is Goldberg going to make an appearance on Raw after his shockingly quick win over Brock Lesnar?
Goldberg and Brock Lesnar headlined the WWE Survivor Series pay-per-view. They had been expected to have a lengthy main event, but this was far from that. With one shove, two spears, and a closing jackhammer, Goldberg beat Lesnar in less than 90 seconds. This shocked the crowd at the Air Canada Centre as the former WCW star celebrated in the ring with his son.
With WWE Raw just one night later, a question would be if Goldberg might show up to talk about his Survivor Series victory. According to Dave Meltzer of F4WOnline.com, he will be at Monday's show in Toronto, Canada. It's unknown what exactly he will do. However, WWE.com is teasing what could happen:
But if [Goldberg] stays true to his word, the bout with The Beast Incarnate was "last" on his to-do list. Will Goldberg deliver an official farewell on Raw?
This could be a farewell given by Goldberg, only for him to show up at another point. We noted Pro Wrestling Sheet's report on Sunday night how he is scheduled for the Royal Rumble pay-per-view at the Alamodome. It would seem that WWE's plan is to put him in the Royal Rumble match itself, the second one he has ever appeared in.
The focus will turn to Monday night, though. There should be a pretty big reaction for the former World Heavyweight Champion for whenever he appears on the show. He probably will speak about Survivor Series' wild events, what's immediately next, and what could be next in the future.
This may be the last night we see Goldberg in WWE for a few months. He'll go out on a high note and likely be back for Royal Rumble season, and maybe even a match at WrestleMania 33.
More from Daily DDT
This article originally appeared on