Will Goldberg and Brock Lesnar be on WWE RAW after Survivor Series?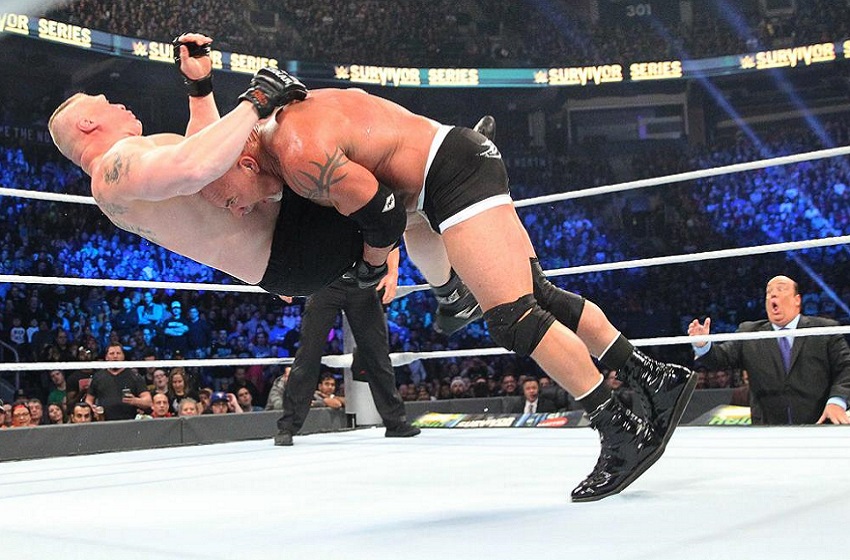 After a shocking match at WWE Survivor Series, will Goldberg and Brock Lesnar be appearing on WWE RAW from Toronto?
Stunned. That's the most apt description of how most WWE fans felt after the main event of WWE Survivor Series. Sure, there was a chance that Goldberg was going to win against Brock Lesnar. However, no one could have predicted the relative squash match that occurred. All it took was a pair of Spears to wound Lesnar and then a Jackhammer ended it. Subsequently, everyone's looking forward to (pardon the phrase) what's next, starting with WWE RAW from Toronto the night after the pay-per-view.
The follow-up question to that is, of course, if Goldberg and Lesnar will be at WWE RAW on Monday, Nov. 21. After all, there has to be some tremendous fallout from a match with that shocking of a finish. But will they be appearing on Monday night to go face-to-face.
Brock Lesnar unfortunately will not be appearing on WWE RAW in Toronto, per the Wrestling Observer. He has already flown out of Toronto and is not in the city for the weekly show. However, the same report states that Goldberg will indeed be making an appearance. The returning superstar who hadn't wrestled in WWE in 13 years before Survivor Series was not originally scheduled to be on the show. However, plans have changed.
Given that Lesnar (and reportedly Paul Heyman as well) won't be in Toronto for WWE RAW, you have to wonder what that means for Goldberg. Is he simply going to come out and say, "I'm back, I won, the end?" Or does the creative team have something else in store for him.
This is only speculation, but my money is on the latter. Episodes of RAW and SmackDown Live immediately following one of the Big Four PPV shows are always huge and normally feature big debuts or the start of hot angles. Though it's hard to say what Goldberg's will be, that seems like the likely route they go on Monday.
More from FanSided
This article originally appeared on