Why Kevin Owens and Sami Zayn Should Headline WWE Survivor Series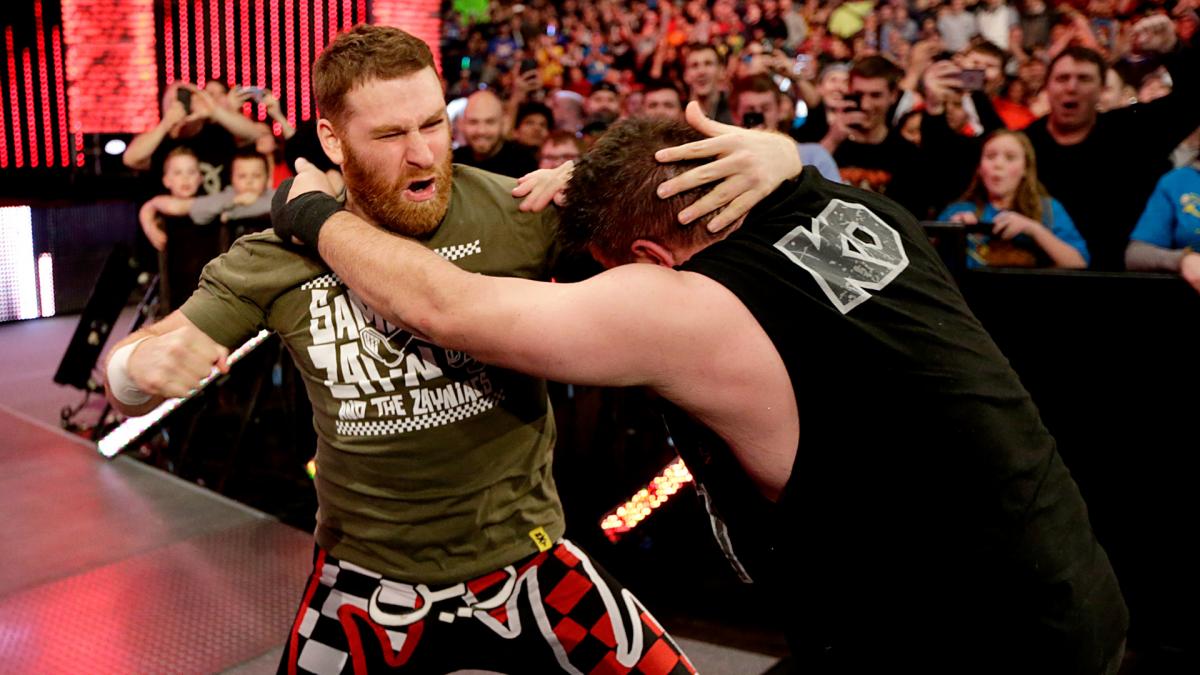 With Survivor Series headed to the Great White North, WWE must do what's best for business and have the two Canadian folk heroes duke it out in the main event in their home country for the Universal Championship.
Kevin Owens and Sami Zayn have had perhaps the most intense, most heated, most personal rivalry in all of WWE in recent memory. From humble beginnings as Kevin Steen and El Generico, their feud has encompassed the world, battling one another for years before making it to WWE, where the next chapters of their feud were introduced to an entirely new fanbase.
Owens and Zayn met at Battleground in what could be considered a Match of the Year candidate. There, Zayn finally got the better of his nemesis after two years of being dominated by Owens, beginning in 2014 when Owens betrayed him moments after capturing the NXT Championship. The Battleground match marked a temporary hiatus for both men from clobbering each other in the head, an iconic staple of their bitter rivalry.
However, now, with Kevin Owens as the WWE Universal Champion, Zayn's vacation from his archenemy might have to come to an early end. Owens is set to face Seth Rollins at Clash of Champions. But with the shadow of Triple H hanging over the head of Rollins, one has to assume that Rollins will momentarily drop out of the title picture to feud with his former mentor.
This leaves a void in the Universal Championship contendership. Roman Reigns' de-push has the Big Dog currently embroiled in a feud with United States Champion. Recently, Raw has not done much with Zayn ever since the Battleground encounter; Zayn has been pitted against the likes of Jinder Mahal; teaming up with Neville against the Dudleyz in an impromptu SummerSlam pre-show tag match; to now engaged in a rivalry with Chris Jericho.
Once Rollins' championship pursuits are put on hold for the time being as he hunts down Triple H, and once Zayn's feud with Jericho comes to a close, the only logical choice as to who could step up to Owens as the number one contender for the Universal Championship is Sami Zayn to set up another installment in the Owens-Zayn feud.
With Survivor Series emanating from Toronto this year, Canada is the perfect place to have the two Canadian wrestling folk heroes do battle once again for, arguably, the richest prize in the WWE: the Universal Title. Toronto is set to host NXT TakeOver and Survivor Series on back-to-back nights, and with a wealth of Canadian talent on the main roster in Chris Jericho and Tyler Breeze, and NXT stars Tye Dillinger, Bobby Roode, and Aliyah, having Owens and Zayn cap off the weekend with a title match in their home country would be a perfect thank you to hardcore passionate Canadian wrestling fans.
Toronto is a boisterous and vocal wrestling city. With fans in attendance such as that in store, combined with Kevin Owens' comedic, cowardly heel champion run and perhaps the loudest 'Ole' chants and sing along to Sami Zayn's theme we may ever hear, and a championship in the balance, the elusive one-on-one back-and-forth show-stealing MOTY title match we had been wanting to see between Owens and Zayn on the main roster may finally happen.
This article originally appeared on