Who Won Cesaro vs. Sheamus Match No. 4 at the WWE Live Event?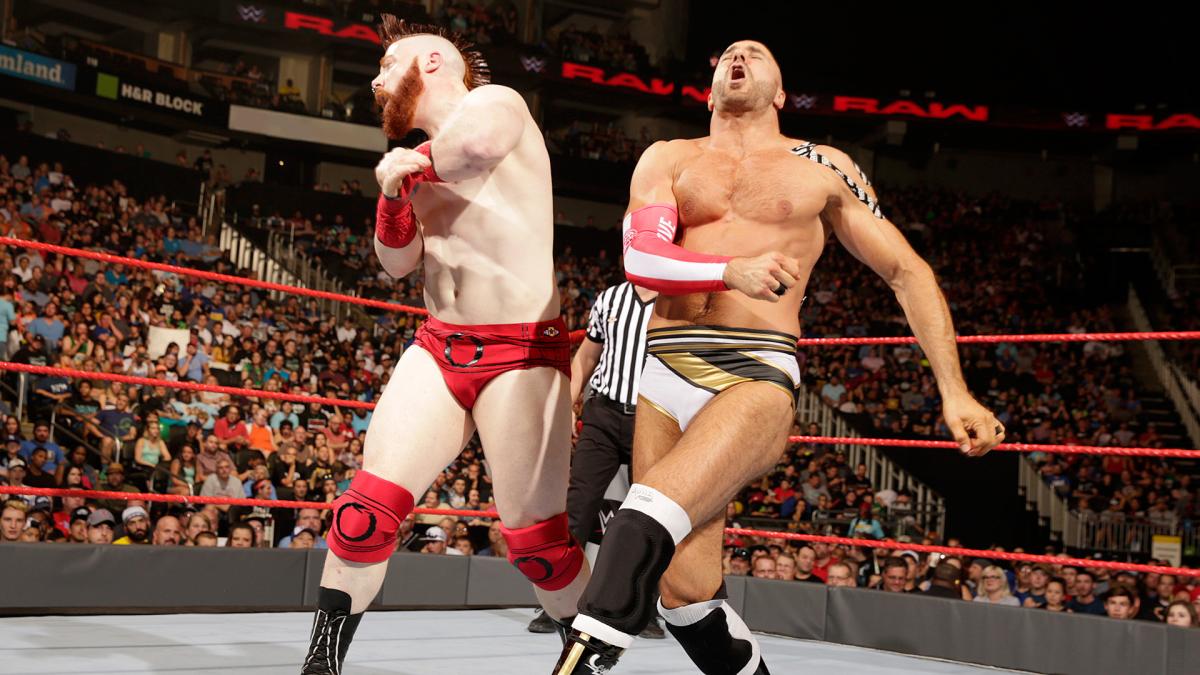 Sheamus and Cesaro battled in the fourth match of the best-of-seven series on Wednesday. Who walked out victorious in London?
As of Monday, Sheamus and Cesaro were three matches into their best-of-seven series, which Mick Foley announced before WWE SummerSlam. Sheamus won at the pay-per-view, then at two of the next three episodes of Raw to go up 3-0. The most recent victory came on September 5.
Through these past few matches, Sheamus has focused on the lumbar spine of Cesaro's. He injured it via being tossed into the ring post by The Celtic Warrior in the second contest. This led to a quick victory.
On Wednesday, Sheamus and Cesaro had the fourth match of their series. However, it took place at the WWE live event at London's O2 Arena. The result would see The Swiss Superman win to close the deficit to 3-2.
WWE posted a photo of Cesaro celebrating his victory below.
It's possible WWE is setting this up to go the full seven matches, which could culminate at WWE Clash of Champions on Sunday, September 25. There are two episodes of Raw left before the show, which could mean Cesaro ends up tying the series by the 19th. This would lead to No. 7 being at the pay-per-view.
This also is the Master of the Swing working the comeback from the back injury. He'll have to overcome the odds with being down 3-1 and nursing an ailment to win. If he can defeat Sheamus, then he may earn a title shot. If not, then the direction of the former WWE Tag Team Champion will be in question.
So, does Cesaro win this series in the next few weeks? Or will Sheamus close it this month?
This article originally appeared on