TNA Impact Wrestling Review: Results and Analysis for October 6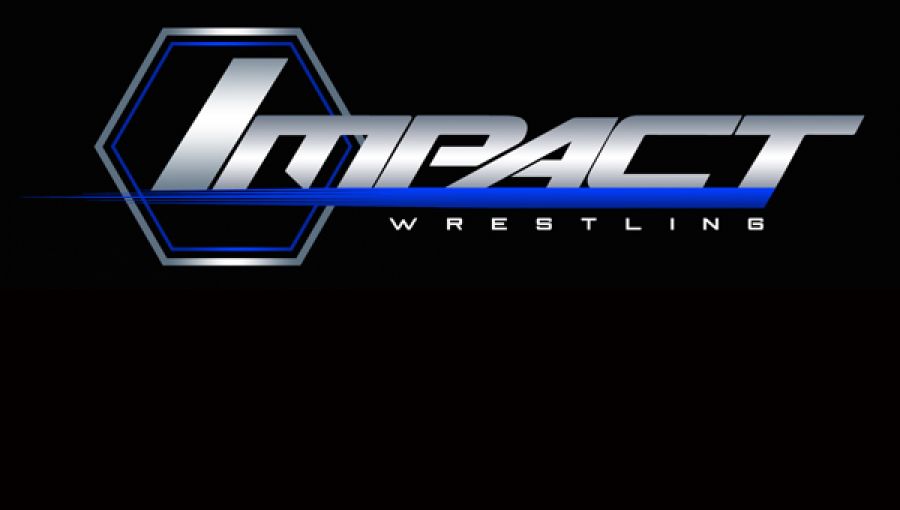 The Fallout from TNA Bound for Glory was marketed as must see by Chairman Dixie Carter but was it really?
What a way to start Impact Wrestling by having all the champions comes to the ring and proclaim that they are the best champion in the company.  Gail Kim, Matt Hardy, DJ Z, Aron Rex, and Lashley start the show by telling the Impact Zone why they are the most must see champions.  This meeting created a championship heavy TNA Impact Wrestling episode.  Every championship besides the X-Division Championship
The Impact Zone was introduced to the new Team X Gold stipulation and Cody and Brandi Rhodes.  Team X Gold seems interesting but it also doesn't really change much.  Obviously, Cody and Brandi Rhodes' presence make for an interesting pairing in TNA.  Tonight, he calls out Mike Bennett after their scuffle at Bound for Glory.
The Hardys and The Decay's rivalry continue in a Wolf Creek Cage Match.  This was a great way to promote a Pop TV show and have an extreme match.  Everyone is wondering will this intriguing rivalry continue.
Aron Rex defended his championship against Baron Dax.  This match showed that no one should sleep on one-half of the Tribunal.  It was his first glimpse as a singles performer but it would be highly unlikely that he would defeat the newly crowned champion, Aron Rex.
TNA's main event featured Lashley being able to pick his opponent.  His choices were Moose, EC3, and Eddie Edwards.  Either way, the main event was set to be an amazing one.  It proves that anything can happen in the world of wrestling.
Is anyone's title in jeopardy tonight in what could be called a championship showcase?
@MATTHARDYBRAND lives in a #broken universe #ImpactOnPop pic.twitter.com/PQjFRZXdWV

— Whipclip (@whipclip) October 7, 2016
Champions Summit
The TNA World Champion comes to the ring and after his victory at Bound for Glory  Gail Kim joins the champions summit and wants to stake her claim to being the best champion in TNA.  With her induction into the Hall of Fame, she emphasizes that she could be the best wrestler in TNA.  Matt Hardy comes out with his Tag Team Championships and says that he has changed the game in more ways than once.  TNA is now bearing witness to Hardys' broken brilliance.  DJ Z joins the meeting of champions to proclaim that the X-Division is what's unique about TNA Wrestling.  He also teases the debut of Team X Gold, a new tag team coming to TNA Impact Wrestling.
Lashley doesn't want to be in the ring with second rate champions.  He plans to leave but is interrupted by TNA President Billy Corgan who is joined by Aiden O'Shea  Corgan lets the champions know that all titles will be on the line except for the X-Division Championship. This comes as a reward for Zema creating Team X Gold who debut is coming up next.
Mandrews, Braxton Sutter, and DJ Z vs Marshe Rockett, Trevor Lee, Andrew Everett
Result: Mandrews, Braxton Sutter,  DJ Z def. Marshe Rockett, Trevor Lee, and Andrew Everett via pinfall
Team X Gold is a new concept introduced by Billy Corgan where the rules are strictly enforced in tag team matches.  If there is one thing that Corgan has proven, it is that he is not afraid to try new things.  This also included the debut of Marshe Rockett, one of TNA's newest signings.
This was an interesting match because there were so many styles in the match.  There is technical, high flying, strength, and submission all combined into one match.  Rockett uses his strength to combat the high flying of his opponents.  Marshe gets caught on the ground and DJ Z uses him to do a dive to the outside of the ring.  Braxton Sutter hits a powerbomb that is followed up by a Mandrews' shooting star press.
This was definitely an exciting match and had a hint of an indies tag team match.  It was fast paced with a lot of excitement.  The match definitely makes the fans want to see how they will play out in the future.  Seeing the debut of Marshe Rockett gives the X-Division a new look.
@EthanCarterTNA is an ANGRY MAN tonight! Daring @EliDrakeTNA to touch that button! @ImpactWrestling #ImpactOnPop pic.twitter.com/vumR1s5XR3

— Whipclip (@whipclip) October 7, 2016
Eli Drake's Fact of Life
Eli Drake has a new set for his Fact of Life show and has a guest that he feels like choked at Bound for Glory.  He brings out EC3 who is visibly upset after his loss on Sunday.  Drake thinks that EC3 missed a huge opportunity at Bound for Glory.  He interrupts Carter with the dummy button but this infuriates Carter.
EC3 talks about how he's worked for over a year to get back in contention for the TNA World Championship.  Drake feels that opposite and claims that EC3 has been given every opportunity.  Eli feels that he has had to do whatever it takes to get to the top and is willing to prove that he is at EC3's level.
I love the start to this feud because not only does it feel realistic but is logical.  EC3 has been given a silver spoon and Eli Drake did have to come from the bottom.  Even Carter had a chance in WWE to get his name out there, unlike Eli Drake.
@gailkimITSME for the win! But gets a cheap shot by Van Ness and @MariaLKanellis #ImpactOnPOP @ImpactWrestling pic.twitter.com/o6UEHJkaGD

— Whipclip (@whipclip) October 7, 2016
TNA Knockouts Championship Match
Gail Kim (c) vs Sienna
Result: Gail Kim def. Sienna via pinfall
This match was set up during the meeting of the champions.  Both women have chemistry together and any Gail Kim match is usually pretty good.  It should be a good showing from both women as it showcases one of TNA's future stars while continuing to show how good Kim is.  Also to add more intrigue, Madison Rayne is on commentary.
Sienna takes control early by sending Allie into Gail Kim.  She starts to overpower Gail Kim and her strikes look absolutely devastating.  The Empress of the Knockouts looks like a straight beast even to the point where she could be what Lashley is for the women.  Gail Kim often has to just find ways to beat Sienna as she does here when she snuck a leverage pin on her to get the win.
After the match, Van Ness, Sienna, and Maria continue to beat down Gail Kim.  Maria clues Gail in that her rematch is coming soon and it will be a no disqualification match.  Maria's crew leaves the Knockout's Champion laying in the middle of the ring.
The way that Sienna is being booked is perfect and she has improved in making herself look like a beast.  Her future is bright in TNA and whoever beats Gail Kim will be the next dominant champion.  It will be a huge victory for the victor.
We are introduced to Lashley's potential opponents for the World Title match tonight.  They are Moose, EC3, and Eddie Edwards.
@ImpactWrestling is NUTS right now! Can't believe @MATTHARDYBRAND just brought out the chainsaw! #ImpactOnPop pic.twitter.com/BHcnqsv6b6

— Whipclip (@whipclip) October 7, 2016
Wolf Creek Steel Cage Match for the TNA World Tag Team Championships
The Hardys (c) vs The Decay
Result: The Hardys def. The Decay
It looks like this rivalry is going to continue and has everyone wondering how TNA will continue to build this amazing feud.  This is a cage match with weapons attached to the cage but the weapons are not as normal as a hardcore match.  There is a chainsaw, a staple gun, and a grappling hook.
This match was amazing as these two teams continue to put each other through Hell.  A match that was a far from a normal wrestling match as anything.  It was like the Great War but locked in a cage with the materials from the Great War.  The teams continued to inflict pain on the other but just as the Hardys felt like they were in control, Rosemary climbs up the cage.  She sprays Jeff Hardy with the mist but is then met by Reby Hardy.  Reby takes out Rosemary then slams the cage door on Abyss.  That's where it ends as the feed cut off for some reason.
Cody and Brandi Rhodes in TNA
Cody talks about how the game is changing in general.  He mentions Gail Kim's induction into the Hall of Fame and The Great War as being like nothing he has ever seen.  Rhodes brings up his list and seems like he has found his next stop.  While taking a shot at WWE, he mentions that he decided to leave his former home before they kicked him to the curb.  Cody says that his goal is the be TNA World Champion like everyone else's goal.  He is interrupted by The Miracle Mike Bennett.
The Impact Zone rings with Cody chants but Mike Bennett does not want to be outdone.  Bennett simply wants to return the favor.  He talks about how he doesn't get a chance to fight for the World Title.  The trigger word for Cody Rhodes is fight and he gets the first shot at Bennett.  The attack sends Bennett into an angry retreat.  He also announces that his first match will be next week against Bennett.
@AronRexTNA with his signature submission! Retains the title. @ImpactWrestling #ImpactOnPop pic.twitter.com/cBo9H2QK9S

— Whipclip (@whipclip) October 7, 2016
Impact Grand Championship Match
Aron Rex (c) vs Baron Dax
Result: Aron Rex def. Baron Dax via submission
It was interesting to see Baron Dax in a title match and especially under the Grand Championship rules.  Dax is gritty and it may help him in this match but also it'll showcase what he can do as a singles competitor.
Aron Rex gained control initially but Dax's physicality worked to his favor.  Dax takes Rex to neckbreaker city with three straight neckbreakers.  He pushes him into the corner then continues to take Rex to the ground.  Rex cannot regain his control in the first round and Dax wins the round.
Baron Dax goes right after Rex and looks to continue to build off of his dominant first round.  Initially, it looked like he would do just that but Rex mounted a comeback.  He locked in his inverted sharpshooter and defeated Baron Dax in the second round.  Aron Rex retains his Grand Championship.
@TheEddieEdwards upsets @FightBobby .. The new CHAMP!! UNREAL! @ImpactWrestling #ImpactOnPop pic.twitter.com/pLlTlLWf3E

— Whipclip (@whipclip) October 7, 2016
TNA World Heavyweight Championship Match
Lashley (c) vs Eddie Edwards
Result: Eddie Edwards def. Lashley via pinfall to win the TNA World Heavyweight Championship.
Lashley had the chance to pick his opponent by Billy Corgan.  He calls out the flaws of the men before either he's beaten them before or they are just not up to his level.  Bobby Lashley picks Eddie Edwards because he is the easiest choice.
The Destroyer starts off as dominant making his choice seem like the best one.  He starts off by just throwing him around the ring.  Lashley's goal seems to be to ground Eddie Edwards but Edwards gets some space.  The space only hurt Edwards as he was caught with a powerbomb out of the corner.
Edwards begins his comeback with some minds games with Lashley.  The slap to Lashley angers Lashley and makes him overzealous giving Edwards a chance.  That sliver of hope doesn't last long like most of his offense efforts.  Edwards finds a way dive on Lashley and he takes it.  Eddie Edwards goes to the well too many times and launches himself into the guardrail.  The World Champion looks to put him away but is met with the Boston Knee Party.  Edwards shocks the world and wins the TNA World Heavyweight Championship.
This was one of the shorter World Title matches but it was still an exciting match.  Lashley continued to be dominant and fans were certain that he would retain but Eddie Edwards can finish matches out of nowhere.  The Boston Knee Party signals the end of Lashley's best run as TNA World Champion.
This article originally appeared on