TNA Impact Wrestling Review: Results and Analysis for November 24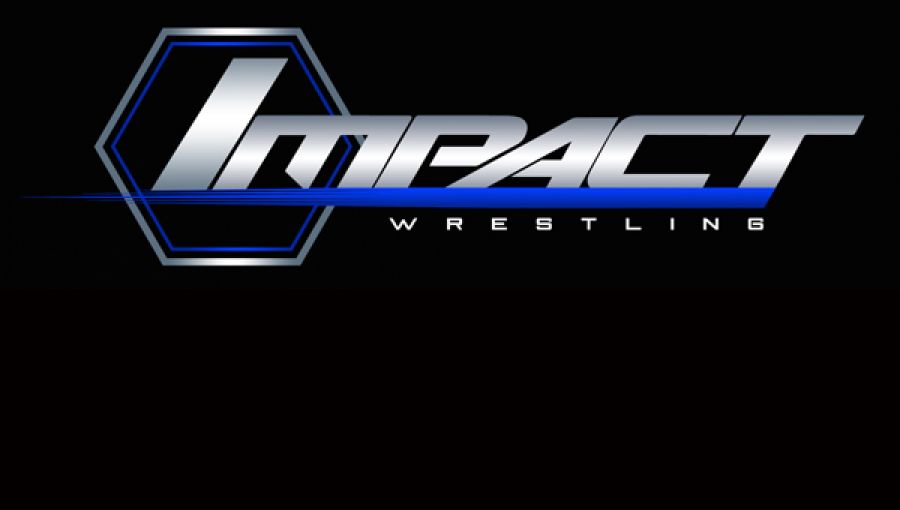 A special Thanksgiving episode of TNA Impact Wrestling has the DCC continuing to display strength in numbers.
The DCC continues to be wrestling's most dominant but unknown faction.  There are other parts of this new faction that fans are still unsure about but they continue to beat down who they want whenever they want.  After taking out his brother, Jeff Hardy is out for revenge against the DCC.  Is Jeff Hardy alone enough to stop the DCC?
Team X Gold had additional implications outside of the normal bragging rights.  A three-way, nine-person tag team match pinned Team Go for Broke against familiar foes.  It is an elimination style match where the winners gain an X-Division Championship match against DJ Z.  Can either Marshe Rockett and the Helms Dynasty or The Decay and Rockstar Spud stop the flag bearers?
Eli Drake put his voice on the line for another chance at the TNA World Championship.  If Eli Drake loses against EC3 tonight, he cannot talk for the rest of 2016.  Inversely, if Eli Drake defeats Ethan Carter III tonight then he becomes the number one contender.  This contenders spot coming one week following his loss to Eli Drake when he cashed in his Bound for Gold spot.  How much different would TNA be without the voice of Eli Drake?
Other matches set for tonight include Mahabali Shera teaming with former adversary Al Snow to take on the Tribunal.  Shera and Snow look to finally one-up the Tribunal, who have left them lying over recent weeks.  The turkey challenge returns on Thanksgiving as either Grado or Robbie E will have to don the turkey suit.  TNA Impact Wrestling's Thanksgiving throwdown is next.
Jeff Hardy Calls Out the DCC
Although Eddie Edwards has started most of the shows since he won the World Title from Lashley, his partner from last week starts it this week.  Jeff Hardy teamed with Edwards last week in a losing effort and came to the ring to address the crowd.  Hardy is still alone as Matt Hardy continues to suffer from amnesia.
He talks about how thankful he is for his family both literal and the creatures.  Jeff Hardy calls out anyone who will fight him.  This fight will allow him to pay homage to his brother Matt as he plans on taken out the DCC.  A cryptic message is sent by the DCC basically saying that Jeff is all alone and the DCC is many.  The DCC says that Jeff will find out later tonight in a no disqualification match.
The DCC comes to the ring and the numbers game hurts Jeff Hardy.  Storm bides his time and tries to put Jeff Hardy down for good but Hardy evades.  Jeff Hardy leaves the ring with the fans chanting obsolete, delete.
Matt Hardy is back in Cameron, North Carolina as he plans his Thanksgiving ice cream social.  There will be no more devouring of turkeys in the Hardy household.
PART 2: How a REAL MAN acts when faced with NO WAY OUT of a confrontation #IMPACTonPOP #HappyThanksgiving #PrayForSpud @IMPACTWRESTLING . pic.twitter.com/LulnzqcX78

— Rockstar Spud (@RockstarSpud) November 25, 2016
The Helms Dynasty and Marshe Rockett vs The Decay and Rockstar Spud vs DJ Z, Braxton Sutter, and Mandrews
Result: DJ Z, Braxton Sutter, and Mandrews defeat The Helms Dynasty and Marshe Rockett via pinfall.
This is an elimination match for bragging rights and the No. 1 contender's match for the X-Division Championship.
Mandrews turns up the tempo early in this match giving Team Go for Broke the early edge.  Unfortunately, Rockstar Spud took a beating as he was body slammed by practically everyone.  Abyss slows the pace down and then gets thrown out after using a chair on Mandrews.  This leads to the inevitable elimination of Mandrews as he taps out to Crazy Steve's choke. Everett gets eliminated after a beautiful moonsault gets him over excited and he is taken out by DJ Z.  As the match started to whine down, four men were left with Team Go for Broke having the man advantage.  Rockstar Spud forget that he was out of teammates and Rockett takes him out of the match.  Shortly after, Rockett is taken out by the Flatliner of Braxton Sutter.  Team Go for Broke etches another victory in Team X Gold action.
Team X Gold is a great way of showcasing many different X-Division stars in a tag team environment.  I like the added stipulation of the winner Team Go for Broke had the elimination count advantage with Rockett's team coming in second.  Second didn't matter in this match as Braxton Sutter and Mandrews will get a future opportunity at the X-Division Championship.
Matt Hardy avoids culinary catastrophes with Senor Benjamin.  Hardy goes back to a trigger word as he proclaims that this social will make Robert Irvine's cooking obsolete.  A referee shows up with the same referee from the Final Deletion with some additional footage that may stir his memory.
Thanksgiving Feast with Maria, Laurel Van Ness and Mike Bennett
Maria brings out Allie in her traditional pilgrim outfit.  To add insult to injury, Braxton Sutter was also invited to this dinner.  The Bennetts talk about what they are thankful for but Allie isn't one of those things.  They continue to poke fun at Allie by interrupting her giving of thanks and demanding that she serve them food.  Allie begins to snap and pies Maria in the face and Laurel escapes from this one.
The fans are brought back to the Hardy Compound as he relives the time he beat EC3 for the TNA World Championship.  The violence makes Matt Hardy cringe and is not bringing up any memories for Hardy.
Eli Drake vs EC3
Result: EC3 defeated Eli Drake via submission.
Eli Drake came into a battle to get another shot at the TNA World Championship but EC3 made a gamble.  EC3 counter offered by winning the right to literally shut Eli Drake up as he would not be able to talk for the rest of the year.
Ethan Carter takes the fight to Drake in the early going but Drake fights back.  The aggression is obvious as Drake is hungry for another shot at the World Championship.  Carter has a lot to lose in this match and that gives him the passion to retake control.  Drake hits a nice neckbreaker on the ropes.  Eli Drake tries to gain a count out victory after dropping EC3 on the steel stairs.
EC3 is not going to stay down and he comes back into the ring but is quickly stopped by a superplex.  Drake continues to beat down EC3 and talks junk to him while he does it.  This only infuriates Ethan Carter as he catches Drake with a TKO.  A frog splash later, EC3 is firmly back in control but the match teeters back and forth.  Nothing can keep these two down as even their best shots are only near falls.  The one move that no one can seem to fight off is the choke hold of EC3 and that takes the breath away from Eli Drake.
A match that was worthy of the main event due to the build.  The crowd was excited to see this match because it has been consistently built and promoting over the past month.  Eli Drake and EC3 showed why they are two of the most passionate but overlooked superstars that are getting their opportunities in TNA.
Matt Hardy becomes hypnotized and the hypnotics turned him back into his broken self.  His plan is to save the world but is transformed into his one true self that is worried about his gelato.
Disqualified and angry, The #Tribunal beat @TheRealAlSnow & @MahabaliShera with belts! Ouch! #IMPACTonPop pic.twitter.com/npIFpYltF2

— TNA WRESTLING (@IMPACTWRESTLING) November 25, 2016
Mahabali Shera and Al Snow vs The Tribunal
Result: Mahabali Shera and Al Snow defeated The Tribunal via disqualification.
Snow and Shera have found a common enemy as the Tribunal has left them laying on many occasions.  This is an opportunity to enact revenge on the gritty Tribunal and deliver a beating of their own.
Al Snow gets some retribution as he delivers headbutts to Basil Baraka.  Shera and Snow work very well as a team by cutting the ring in half.  They put a number on the veteran tag team, the Tribunal.  No one can stop Shera's power and Al Snow's technical prowess.  Although Snow was trapped in the Tribunal's corner, it doesn't stop him as he fights off both men.   Eventually, the frustration of the Tribunal gets the best of them and they are disqualified.  The Tribunal continue to attack Shera and Snow after the match with their belts.
Robbie E vs Grado
Result: Robbie E defeated Grado via pinfall.
The turkey suit challenge is back but this wasn't the match that I think Grado or Robbie E wanted.  It is a TNA tradition but Matthews stated that this could have main event implications.  I would assume perhaps holding Eddie Edward's water for him.
This was simply a fun match to watch from a comedy perspective.  With Grado's unique style, Robbie E had to take it to Grado's level.  After some old fashion horseplay, Robbe E wins with a leverage pin.  Grado must put on the turkey suit that he swore off wearing.  It seems like Grado may have found him a new gimmick.  Grado decides to have some fun with the turkey suit after getting adjusted.
A video is played to promote the Knockout's Championship match that will be contested in six sides of steel between Jade and Rosemary.
A one-on-one match turned into a handicap match! Can @JEFFHARDYBRAND pull through and win over the #DCC? #IMPACTonPOP pic.twitter.com/qF2EWUmjNe

— TNA WRESTLING (@IMPACTWRESTLING) November 25, 2016
Jeff Hardy vs Bram
Result: Bram defeated Jeff Hardy via pinfall.
After Jeff Hardy called out the DCC earlier in the night, he was granted his match.  The DCC is surrounded by chaos thus all of their matches have been no disqualification.  This match is no different and it may be difficult for Jeff to be victorious with the rest of the DCC surrounding the ring.
The DCC's presence could not be ignored as they were in the head of Hardy from the very first time he went to the outside of the ring.  Storm and Kingston approached Hardy the first time but weren't that nice the next time.  Two chair shots sent Hardy back into the ring in agony.  A match that started as a one on one match looked more like a handicap match.  Hardy takes out the other members giving him a better chance to win.  Jeff looks to end it with the Swanton Bomb but Storm ends that attempt with the Last Call Superkick.  The Brighter Side of Suffering ends the night of Jeff Hardy.
I have been wondering if the DCC will add more members and from the message they sent earlier in the night, there could be one coming soon.  DCC is doing fantastic work as the typical heel faction.  It is nice to see that the short-term goal of the DCC is to become the Tag Team Champions.
Back in Cameron, Reby Hardy is frustrated but so is Matt that he can't simply be the cook he wants to be.  He asks for a sign that he is broken by the seven deities to then be struck by lightning and the Broken Brilliance has returned.
This article originally appeared on