The Shield Reunited at WWE Survivor Series 2016 (Video)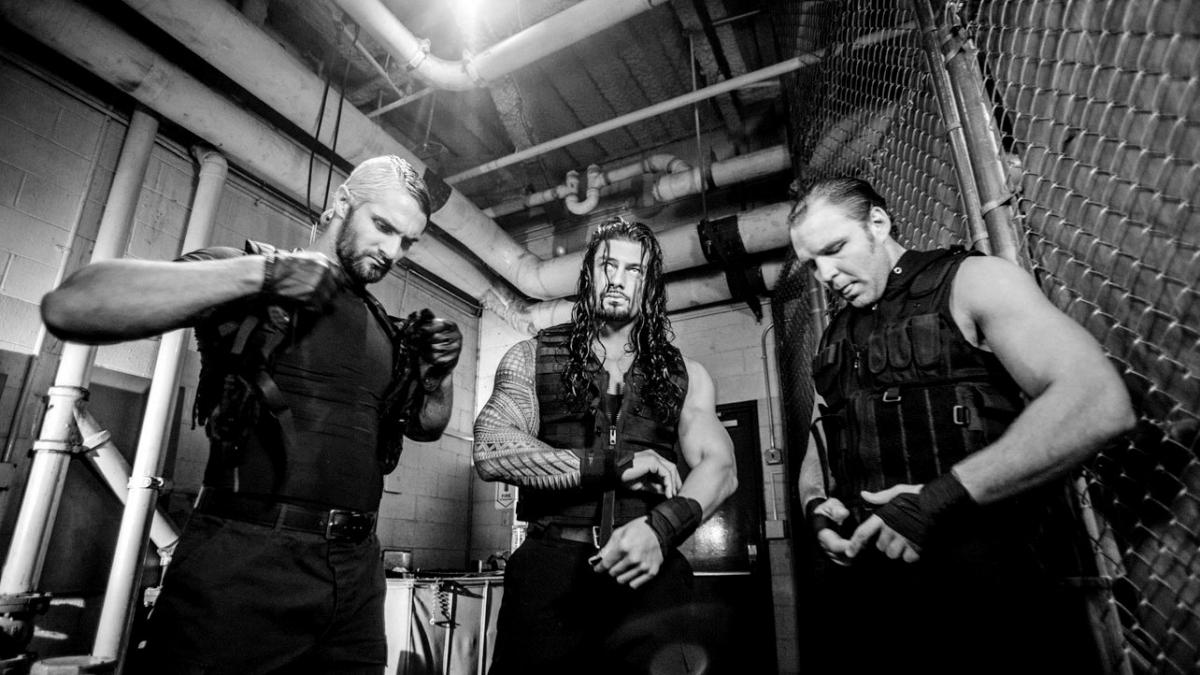 At Survivor Series, the WWE Universe was treated to a reunion of The Shield.
In the traditional 5 on 5 Survivor Series match pitting Raw vs. SmackDown, there was a lot to process. Bodies were flying around, tables were being broken; it was pure mayhem.
But one thing that few would have expected coming into the match took place. For a brief moment, Dean Ambrose, Seth Rollins, and Roman Reigns were once again on the same page.
Ambrose was eliminated early on in the match, due in part to AJ Styles. The two couldn't let their feud over the WWE World Championship go, and it cost Team SmackDown when Ambrose was the first man eliminated from their side.
Later in the match, SmackDown held a 3 to 2 advantage, with Styles, Bray Wyatt, and Randy Orton left against Reigns and Rollins. That led to Ambrose running down to the ring to attack Styles in retribution.
Security ran out to try and remove Ambrose from ringside, but they had little success. They had less success when, shockingly, Rollins and Reigns fought against them to help Ambrose.
Despite being on opposite teams, Reigns, Rollins, and Ambrose worked together, and turned their attention to Styles. Assaulting security guards wasn't enough, and Styles fell victim to a triple powerbomb through the announce table.
Shortly thereafter, Styles was counted out and eliminated, evening the score at 2 apiece. Ambrose left the ringside area, but the damage had been done.
It was a pleasant surprise, and unexpected since the members of The Shield were on opposite teams. But as the commentary team kept reminding us, the faction made their debut at Survivor Series 2012, so the time for a reunion, however brief, was ripe.
What are your thoughts on the brief Shield reunion?
This article originally appeared on