Should Undertaker Be Part of WWE Survivor Series?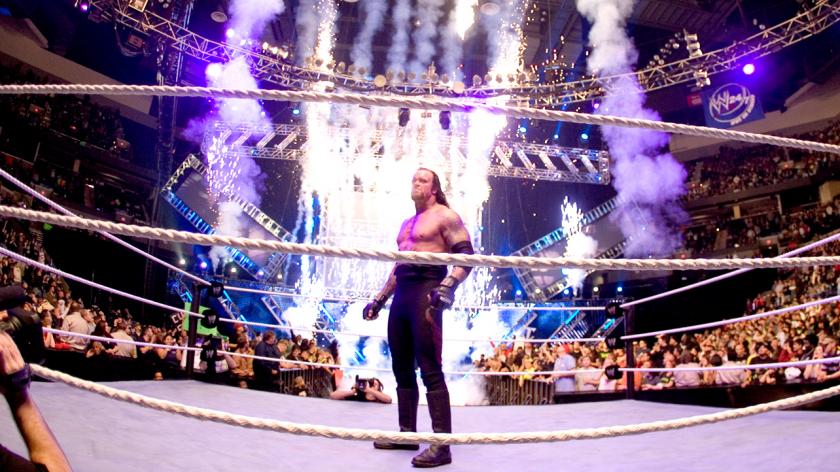 The Undertaker could be entering his final run in the WWE. Therefore, he should be part of this year's Survivor Series event.
In the last few years, there have been concerns about Undertaker's overall health. The recent photographs that have circulated the internet have not shown the Undertaker is doing all that well. He prettied up for that appearance with the Cleveland Cavaliers, but we also know that he recently had surgery.
The overall performances that he's put together at recent WrestleMania matches haven't lived up to the expectations fans have. With all that in mind, it is safe to say that Undertaker should really consider finishing out his career permanently. While he probably isn't in the physical condition to put on a real match, maybe Undertaker should make one final appearance at the place where it all began – Survivor Series.
The year was 1990 and it was the Survivor Series and "The Million Dollar Man" Ted DiBiase was about to name the fifth and final member of his team to face Dusty Rhodes' "Dream Team." The mystery partner was brought to the ring by Brother Love (yes, not Paul Bearer) and revealed as the Undertaker.
The crowd was intrigued to see the giant man wearing a black suit and hat as the organ music played. It was subtle in comparison to what fans would see the Undertaker evolve into. There was no lights turning off or thunder blaring throughout the arena. But he was a 320-pound titan who had the death glare that intimidated fans and opponents.
Fans watched as this new superstar delivered his first signature Tombstone Piledrivers to established veterans like Koko B. Ware and the American Dream himself. The Demon of Death Valley was born in the WWE and so was a legacy that is more than 26 years long.
The Undertaker has since become one of the most iconic superstars in WWE history with a gimmick that, in some eyes, shouldn't have really worked. He would win a total of seven world championships in the WWE and accomplished almost everything possible. Undertaker's name pops up when we think of great stars from the Attitude Era and even parts of the Ruthless Aggression Era (ignore the whole biker gimmick).
If WrestleMania 33 is truly going to be the last time we see Undertaker compete in WWE, a visit at Survivor Series makes sense. Maybe it will be the first steps in setting up his feud for his final WrestleMania bout. There have been talks that we will see Undertaker face John Cena, so maybe the challenge is issued. Undertaker could look more human than before as he talks about his abilities starting to decline. The person he wants to be his final opponent would be someone he saw potential in on his first night in 2002 – John Cena.
While Survivor Series could start building towards a match nearly 15 years in the making, let's hope he's only making an appearance. If he's still feeling the effects of recent surgery, Undertaker might need to lay low on trying to send people straight to Hell. But considering WWE's past logic, don't be surprised if we see the Deadman help out his brother Kane one more time.
Either way, the Undertaker should be able to have one more moment at Survivor Series. Especially if it is the start of the Phenom's farewell tour.
This article originally appeared on