Shawn Michaels Perfect for the WWE Performance Center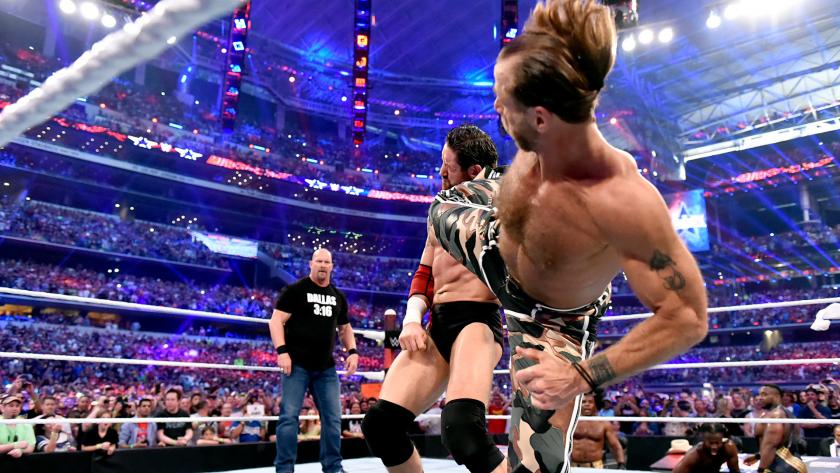 Kevin Nash claims in an interview that Shawn Michaels is going to be the new head of the WWE Performance Center. While nothing is official, it seems extremely likely to happen.
The news the Shawn Michaels is possibly going to be in charge of the WWE Performance Center shouldn't be a big surprise. Nothing is obviously official, but the word is starting to get out thanks to Kevin Nash talking about it on the Kevin Gill Show (via WrestleZone).
Shawn Michaels is someone that still has a passion for the WWE and for professional wrestling in general. I noticed it when I had a chance to meet him for a special meet and greet last July on Joint Base Lewis-McChord, Wash. The chance to do a feature about one of favorite wrestlers definitely crossed something off my bucket list, but I also learned something – he still has a passion for wrestling.
It was meant to promote his book "Wrestling for my Life." During the 20-minute interview, I asked him what it meant to him to go around the country to meet with fans. For him, it provided an interaction with the fans that didn't involve him "getting the tar beat out of me." Michaels never seemed to be interested in returning to full-time wrestling.
Apparently, he's interested in being a full-time instructor as the rumored head of the WWE Performance Center. Fans know that he's made some visits and there was some discussion that he was considering a job offer. It makes sense because he would still be involved in the WWE without having to actually get in the ring.
Imagine how much the future WWE superstars are going to benefit from having someone like Shawn Michaels at the WWE Performance Center. Whether you are someone who is a veteran of the independent circuit or someone new to sports entertainment, Michaels is the kind of teacher you would want.
Nash said it best during the podcast in that there's really no one better suited for the job. His experience with ring psychology and telling a story in the ring will be invaluable for the future generations of WWE superstars.
It benefits the WWE by giving them someone considered one of the greatest of all time in the industry. It benefits Michaels to provide him a chance to stay involved while remaining retired from in-ring competition. But there's another piece that Nash also brought to light. His children can also benefit from the new job.
Shawn Michaels' kids want to pursue careers of their own, but not in professional wrestling. Nash said his son wants to get into graphic design. He can enroll in a degree program offered at Full Sail University in Orlando, Fla., where NXT and the WWE Performance Center operate. His daughter also wants to work as a veterinarian and there a number of opportunities for her, including Sea World.
We'll have to see if Shawn Michaels does make the jump to working at the WWE Performance Center and make the move from his home state of Texas. But for many wrestling fans, it wouldn't be a surprise if there's an official announcement of the new hire in Orlando.
This article originally appeared on