Shane McMahon Shouldn't Be Part of WWE Survivor Series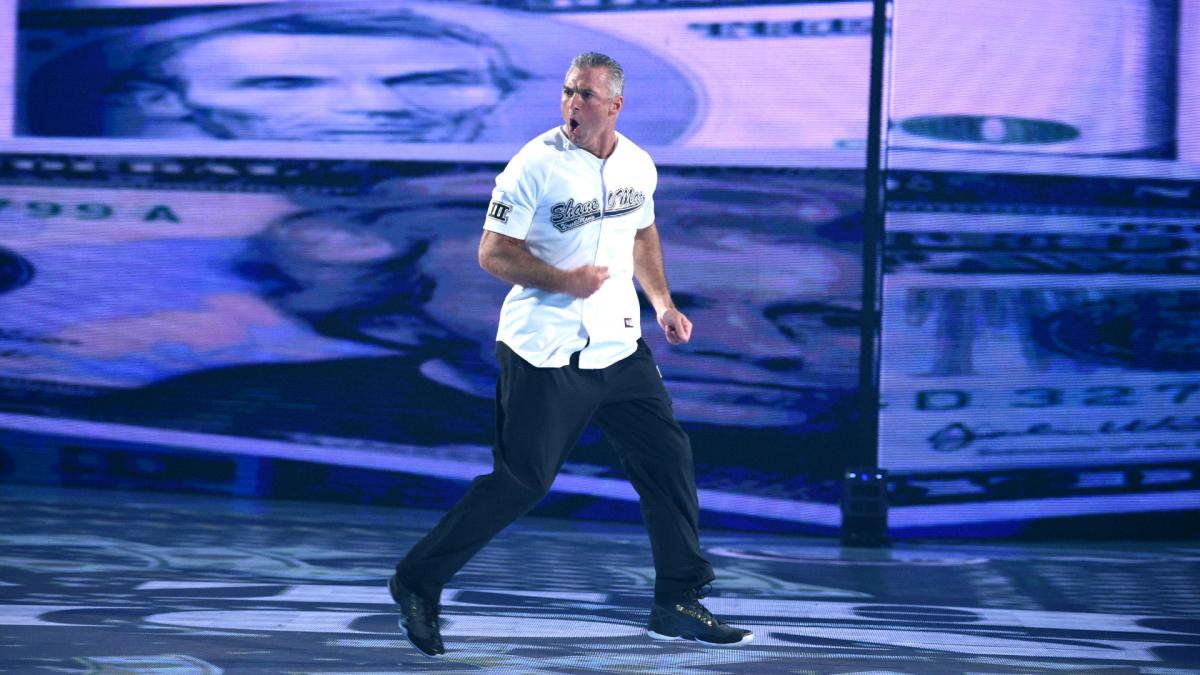 Shane McMahon has replaced Baron Corbin on Smackdown Live's Survivor Series squad, and it's a terrible idea.
Whenever WWE has an enthusiasm gap, who do they call? A McMahon, ANY McMahon. Sometimes even Linda. On Tuesday's episode of Smackdown Live, Baron Corbin was injured during his match with Kalisto. Not a big deal, except that Corbin was removed from his Survivor Series match as a result. Taking his place was commissioner Shane McMahon in a move that doesn't even make sense from a storyline standpoint.
Don't get me wrong; Shane McMahon is charismatic, fun to watch, and still incredibly athletic. You could make the case he's more of a superstar than some who are on the card regularly (*cough*James Ellsworth *cough*), but he shouldn't be on Smackdown's Survivor Series team.
Few would deny that Smackdown Live has a serious star power gap, and having Corbin there wasn't going to change that. But we're talking about a star of the future replaced by a graying non-wrestler whose claim to fame is that he does a really good elbow drop off of tall things. Shane is great, but no, this is not the time for him.
Even from a storyline perspective, it makes no sense. The blue brand now finds itself with AJ Styles, Dean Ambrose, Randy Orton, Bray Wyatt, and Shane.  They'll face Raw's Kevin Owens, Chris Jericho, Roman Reigns, Braun Strowman, and Seth Rollins. Anybody see any part-time non-wrestlers on the Raw team? This is supposed to be a battle for ultimate bragging rights, isn't it? That whole McMahon family feud thing for about the millionth time? So then why is Shane and GM Daniel Bryan making a move like this?
But the biggest reason is one you already know; it keeps an opportunity away from an established superstar. Survivor Series is the perfect opportunity to create a new star. Remember when Dolph Ziggler had one of his breakout matches in 2014, surviving all alone against Triple H and The Authority? You mean to tell me Apollo Crews couldn't benefit from playing a similar role against Raw? This is a consistent problem WWE has had since the Attitude Era. The McMahon's see themselves as the company's biggest stars and will always put themselves at the top of the card.  You're already bringing back Undertaker next week for the 900th episode of Smackdown Live, so why not use the Deadman? There are enough superstars in the match that he'll be protected, and it could help build for whatever his next big match will be.
Or why not call up someone from NXT? Seriously. It's not like we haven't seen them call up an NXT star for a one-night event before. Anything would be better, and make more sense than Shane McMahon. My hope is that this storyline somehow leads to The Miz joining the team. My worst fear is that James Ellsworth ends up in it.
Whatever happens, Smackdown Live has better options than Shane McMahon if they would only take the time to use them.
More from Daily DDT
This article originally appeared on