Shane McMahon Replacing Baron Corbin at WWE Survivor Series 2016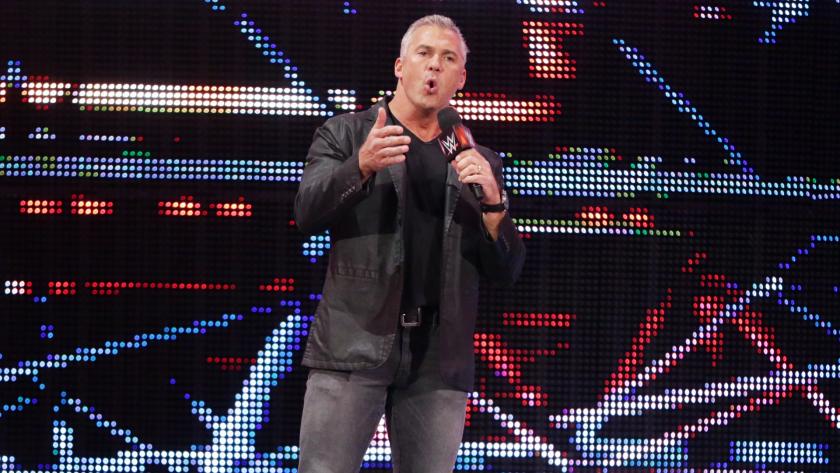 Shane McMahon will be taking Baron Corbin's spot at WWE Survivor Series.
Shane McMahon returned to WWE in February to seemingly wrestle one last match at WrestleMania 32. He would lost to Undertaker in a Hell in a Cell match for control of Raw, but stayed with WWE anyway. The commissioner role of SmackDown would eventually get handed to him in July and he has held it ever since.
Well, it looks like McMahon will be wrestling once again.
On Tuesday's episode of SmackDown. Baron Corbin suffered an apparent leg injury before his match with Kalisto. He slipped and fell off the ring apron and clutched his knee. The Lucha Dragon would then dropkick Corbin's leg into the steel steps. This eventually led to McMahon and Daniel Bryan announcing that Corbin would be out of Survivor Series. He had been a planned part of Team SmackDown.
Later on, in the show, it would get announced that The Prodigal Son would become the fifth member of the men's team. This would be his first match since WrestleMania.
Before any speculation pops up, this is seemingly a storyline injury for Corbin based on what happened during the segment. Given how they played up the severity of the leg, he could be out for a while. This may mean The Lone Wolf returns at a later date and takes out someone, possibly a top Superstar.
WWE hasn't put out an injury report on their website yet. If and when they do, it could indicate when we should expect Corbin to be back.
As for McMahon, he's getting his first chance at wrestling since WrestleMania 32. We'll see how much of a run he gets in this and if he's still in shape. It's an intriguing decision for sure, especially with John Cena being away on a hiatus.
This article originally appeared on