Ryback Says WWE 'Missed the Boat' on Him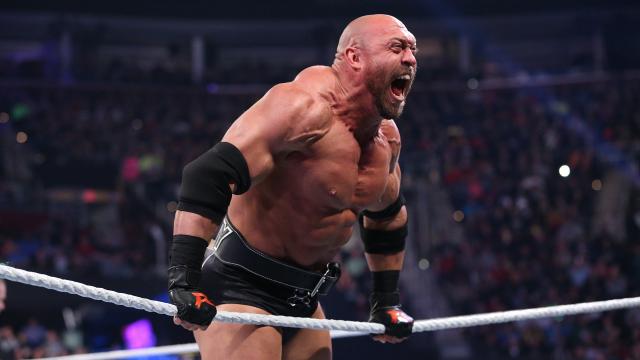 Ryback doesn't think WWE made full use of their former Intercontinental Champion.
It has been about six months since Ryback and WWE mutually parted ways, with the contract officially ending in August. He has since started a podcast called "Conversation with the Big Guy," which has mostly seen him vent about past experiences with WWE; kind of like a handful of tell-all shows.
One of the latest episodes saw Ryback talk about WWE "missing the boat" on him. He noted how he could get himself over and not failing a Wellness Policy test as a reason.
"I always said, 'you guys have a guy that can maintain and stay healthy on the road for you and not fail a wellness test and work with everyone from top to bottom and know how to get over. You're not going to capitalize on that?"

"Come on! They missed the boat. They didn't know what they had and I'm fine with that. I'm going to show the world what I am now"
Well, the Big Guy thinks WWE missed out on him because he could stay healthy on the road, not fail a wellness test, work with everyone, and knew how to get over. He did miss time in 2015 with a staph injury and sat out a few months in 2014 for various ailments. Besides "Feed Me More," was Ryback actually over with the crowd? Were they clamoring for him to return from injury or after he left in May?
Ryback continues to be an interesting character off the screen and will likely continue to speak out. It can't really hurt him since he's not going back to WWE, but we'll if it lands him any major independent wrestling dates. So far, it hasn't, unlike Cody Rhodes, who's out winning titles and making appearances on Arrow. That could change in the weeks and months to come, but so far, there hasn't been anything of significance.
More from Daily DDT
This article originally appeared on