Roman Reigns in WWE's Main Event Scene Will Never Be the Right Time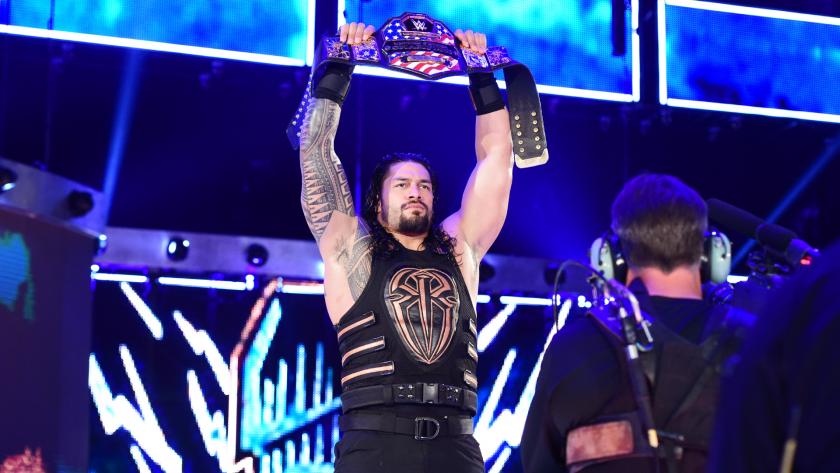 Roman Reigns returning to WWE's main event scene will probably never be accepted.
Roman Reigns is the main event star that the vocal majority of WWE fans don't want. It has been made apparent for two years as the company as looked to make him the next Face of the Company. It's one that has been a fluctuating situation and took its biggest turn this past summer.
Shortly after the Money in the Bank pay-per-view, WWE handed out a 30-day suspension to Reigns, who lost the WWE World Heavyweight Championship at the show. He still remained in the main event of Battleground, but took the pin from Dean Ambrose. One night later,
One night later, Reigns challenged Finn Balor for the spot across from Seth Rollins in the inaugural Universal Championship match. However, he lost that clean too. It came as somewhat of a surprise, but stood as punishment for the Wellness Policy violation.
Well, five months after losing the world title, it seems Reigns is on the cusp of the main event scene. His promo about Kevin Owens on Raw Talk seemed to signal this, and a premature announcement on the Roadblock headliner only furthered it.
The reaction to Reigns being in the main event scene was, well, strong.
This isn't just a reaction to him in the Roadblock main event, it's how fans feel about him returning to the big spot, in general.
There's certainly positive reactions for Reigns across social media, but the negative ones stand out the most. It's one that says, "We don't want Reigns in the main event now or ever".
There's always going to be an argument against putting The Big Dog in the main event scene. One could surround attempts at already putting him in this position, which has failed in some cases. WWE tried to do this in 2015, but pulled this push away from him when Seth Rollins cashed in Money in the Bank at WrestleMania 31. WWE then rebuilt Reigns for the next calendar year and gave him his Show of Shows moment in front of 100,000 people that mostly didn't care. Then, there's the already-noted Wellness Policy violation, which led to the former Shield man causing his own demise.
The other part is his character or lack thereof. Reigns hasn't developed much of a persona since leaving The Shield. You could say he's a "badass", but does that really fit the bill? Stone Cold Steve Austin may have been that, but he was also an anti-hero, something Reigns isn't.
There's always the call to enhance whatever Reigns' persona is supposed to be. His dialogue has been poor for the majority of his singles run, often using phrases that are either made for little kids or saying lines that just miss the mark. Multiple layers don't exist either except for the one of guessing who exactly he is. Character depth is actually a problem with most WWE stars, but given his place in the company, his becomes more scrutinized than others.
WWE has shown no sign of fixing this, though. They seemed to have picked up something good with "The Guy" after WrestleMania 32, but that line got hammered into the ground. Nothing ever built off of that and continued the notion of Reigns being stale.
We're only one month away from Roman Reigns reclaiming his spot in the main event of a PPV. There will always be points of criticism with it, which is justified. However, will there ever be a time where everyone accepts him as a headliner/
This article originally appeared on