Randy Orton on His WWE SummerSlam Match with Brock Lesnar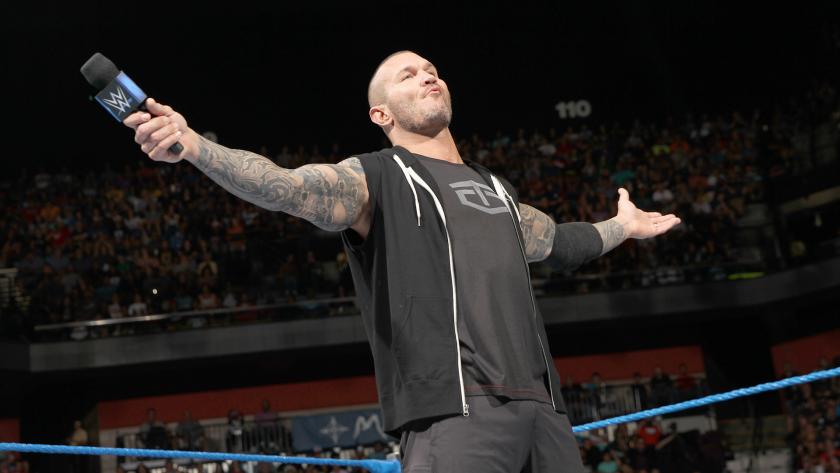 SmackDown Live tag team champion Randy Orton recently sat with For The Win to talk about his family and the Summerslam ending.
Former WWE champion and one-third of the current SmackDown tag team champions, Randy Orton recently sat with For The Win to talk about multiple topics. The apex predator of the WWE would capture gold yet again alongside Bray Wyatt as they became the new SmackDown Live tag champion. We recently learned that the free bird rule applies to the stable as well. This would essentially make Luke Harper a tag champion as well. It looks like Wyatt's reign of terror would finally begin on SmackDown.
Something to note. https://t.co/Rjf43WlBMi

— Daily DDT (@FanSidedDDT) December 7, 2016
During the interview, Orton would comment on him breaking character during Survivor Series first. Fans witnessed Orton breaking character and consoling Shane McMahon's kids during the event. When asked about it Orton would respond that he did not expect the cameras to catch him.
"He whacked his head pretty hard," Orton said. "I knew where the family was. I didn't think the camera was going to be on me. I wanted to reassure the kids that daddy's OK and he will be fine."
Orton would also get asked about the controversial finish to the Summerslam PPV. He would respond that it was already planned and added that one would expect the same every time they step into the ring against someone of Brock Lesnar's stature. He would go on to confirm that he indeed had a concussion after the match. Orton continued to comment that pro-wrestling is a hard-hitting endeavor and that the athletes deserve respect for putting their bodies on the line. The concussion suffered that night would eventually cost Orton to sit out the Backlash PPV.
I think with Lesnar, it's always going to be him coming in every few months as a monster who destroys guys who work 200 days a year … There is a tendency for that to get old. I could have looked a little better that night and that would have helped me a lot regardless of the finish and not hurt Brock's character at all. But the fact that you're asking me about it three-four months later, means we created a buzz. But the fact that I had a concussion and was out for three weeks and wasn't able to do anything pissed me off.
Randy Orton, along with Bray Wyatt and Luke Harper would look to rule over the SmackDown Live tag division in the months moving forward. Now that the new Wyatt Family is done with Slater and Rhyno, one would expect them eventually to move on to other teams while expanding their reign of terror and darkness.
This article originally appeared on