Randy Orton Consoled Shane McMahon's Family at WWE Survivor Series (Video)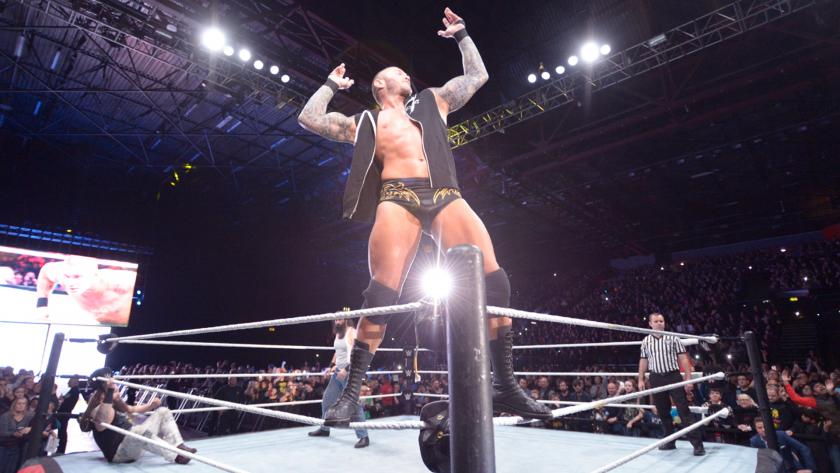 When it seemed like Shane McMahon was down and out, Randy Orton broke character to help McMahon's family.
Randy Orton is a known father and is set to be one again soon. So, he knew how Shane McMahon's family would react when they saw him seemingly get hurt during the 5-on-5 men's elimination match at Survivor Series.
McMahon went for a coast-to-coast dropkick on Roman Reigns. However, while in mid-air, Reigns got up and hit a vicious spear that slammed both men to the mat. This resulted in Shane getting pinned, but lifting his shoulder up before the full three count. A referee and medical officials then quickly tended him-him and announced that he was out of the match.
While this situation went on in the ring, Orton quickly went to ringside to McMahon's wife and son, who were sitting in the first row. It's not known what he said, but he consoled the Prodigal Son's family about what had just happened.
To confirm this, Orton spoke about it on Twitter.
A classy move for sure from the Viper. McMahon looked down and out from being slammed on the ground. There hasn't been an injury update on him, and it's difficult to predict what could have happened, but it looked like he may have slammed his head on the ground. Whatever the case may be, he was unable to continue.
As for Orton, he and Bray Wyatt went on to finish the match and win it for Team SmackDown. They assisted each other in the pinfall of Roman Reigns, who speared Orton but got hit with Sister Abigail by Wyatt. It made for a wild ending to a lengthy match, which should see some fallout by Tuesday's episode of SmackDown.
This article originally appeared on