Paige Makes Statement on WWE Status, Suspension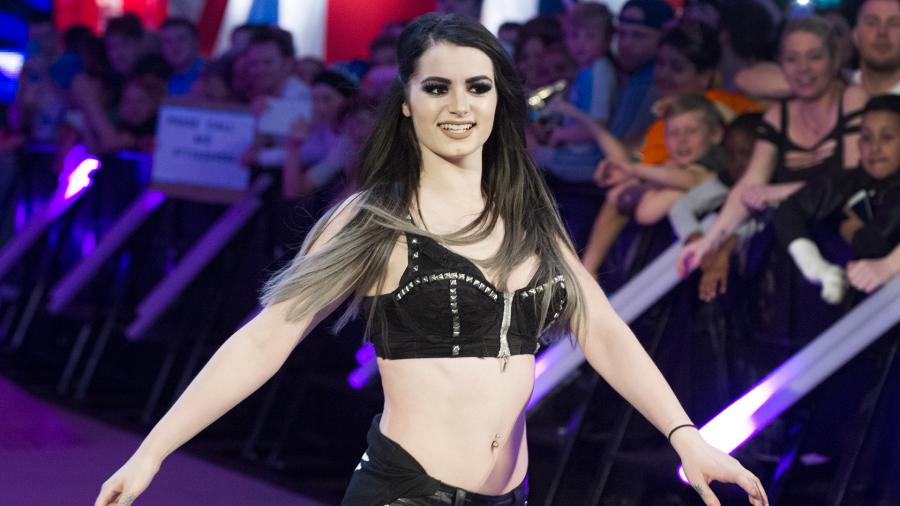 Paige made a few comments on her WWE status, all of which seemed positive.
Paige has been the subject of rumors for the past few weeks. Her WWE status got called into question, including a report of her potentially quitting the company and hiring legal representation. Her public boyfriend, Alberto Del Rio, left WWE on Friday, which only added to speculation of the two-time WWE Divas Champion leaving.
Well, these rumors have seemingly been put to rest. Paige posted on Instagram that everything heard had been false, and she'll be returning from her suspension. This goes along with PW Insider's report of her going back on the road with WWE for next Monday.
A few comments were made on the process of how she failed the WWE Wellness Policy, too. Specific details were provided.
First, I'd like to thank all my fans for their love and support the last few weeks. Let me begin by saying that the rumors that I'm leaving WWE are completely false! I certainly look forward to returning back to action at some point, once my injury is treated and on a healthy return. Although I was disappointed by my suspension, I respect the WWE's Wellness Policy. However, let me be clear that I was not suspended for failing a drug test, it was merely due to a procedural issue. I took the test, I passed it. I arranged said test to happen after I wasn't at my home when Aegis contacted me. So I drove 200 miles to do it. Unfortunately I didn't do it in time, according to Aegis. Once again, thank you for all the love and support.
It's a positive sign to see that Paige is returning to WWE, despite the controversy throughout the summer. She's only 24-years-old, and would seemingly still have a place on the WWE roster. An appearance on Raw hasn't happened since the Brand Extension began in July, though. This is due to rehabbing an injury.
So, we'll see when Paige makes her official WWE TV return. The more intriguing question may be how she's used. If any of the recent reports were true, could it affect her standing within the women's division?
More from Daily DDT
This article originally appeared on