NXT TakeOver: Toronto Results: Shinsuke Nakamura vs. Samoa Joe Video Highlights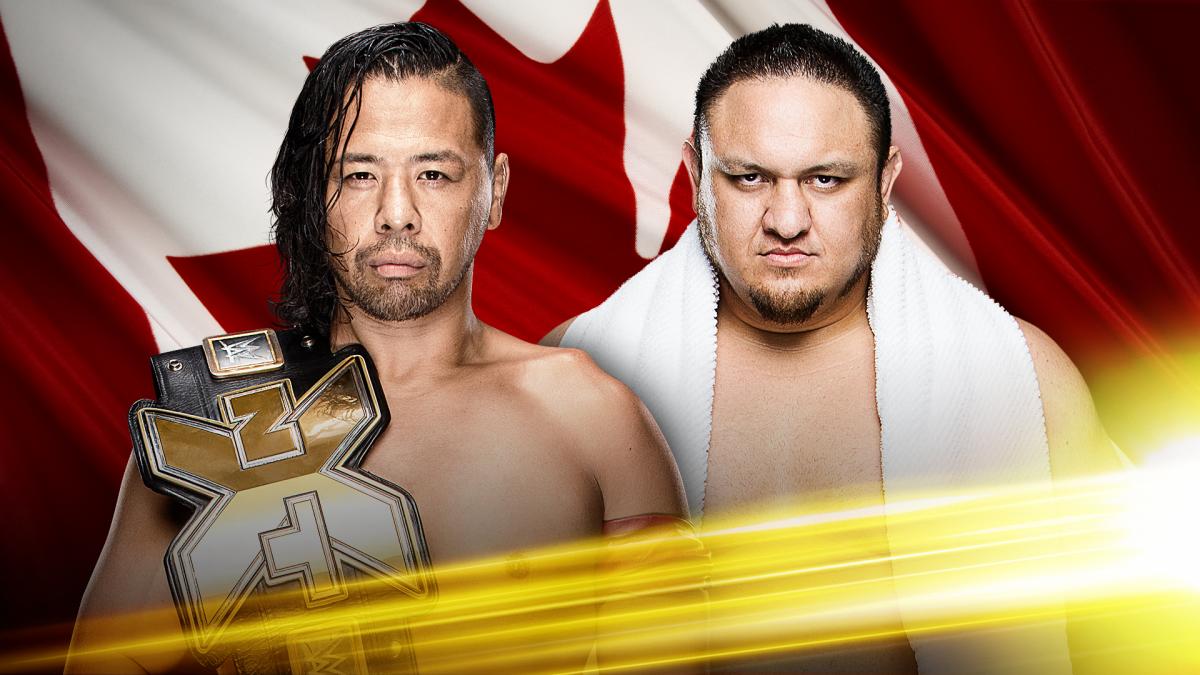 Who took home the gold in the NXT TakeOver: Toronto main event?
The build up to the Samoa Joe and Shinsuke Nakamura NXT title rematch for NXT TakeOver: Toronto has been, in a word, intense.  After Joe dropped the belt to Nakamura at TakeOver in August he needed a couple weeks to recover from a dislocated jaw courtesy of a Nakamura knee cap.  But Joe wouldn't leave well enough alone, returning to NXT and tricking Nakamura and exacting his revenge.  Since then it's been a back and forth war which culminated Saturday night in Toronto.
But what happened when the two clashed in their rematch?
After a lengthy entrance from Nakamura and the obligatory introductions, during which Joe seemed ready to punch Nakamura, we get down to business.  The first couple minutes are spent with the two grappling and exchanging kicks and knees.  The action quickly spilled outside where Shinsuke got the better of the exchanges.
Back in the ring, Joe lands a vicious looking enzugiri only for Nakamura to come back with a series of knees.  Joe takes control with a choke slam, a chop, a kick and an elbow drop before taking aim at his opponent knees.  5 minutes in and it's all Samoa Joe, systematically breaking down Naka's legs before scoring with a running dive to the outside.
Nakamura fights back with a series of knees and kicks before slowing the pace with a front choke but Joe quickly takes back the momentum, landing a vicious running senton.  After a Boston crab and a power slam, Nakamura seemed in trouble.  Naka landed a perfect top rope jumping knee to Joe's head but he looked the worse for wear of the two until delivering a picture perfect German suplex.  But just  as Shinsuke got going, Joe battled back looking for his patented Muscle Buster to which his opponent countered and landed his Kinshasa finisher for a close two.
Nakamura looked for another but Kinshasa but got caught in the Cocina Clutch and then a trilogy of suplexes which also got a close two.
Nakamura looked for the finish but Joe fled to the outside, kicked Nakamura in the groin, and slammed his opponent onto the steel steps.  Back in the ring Joe landed the Muscle Buster and shockingly pinned the now former champion for the 1-2-3.
Samoa Joe is now the first ever 2-time NXT Champion.  Great match.
This article originally appeared on