NXT TakeOver: Toronto Results: Bobby Roode vs. Tye Dillinger Video Highlights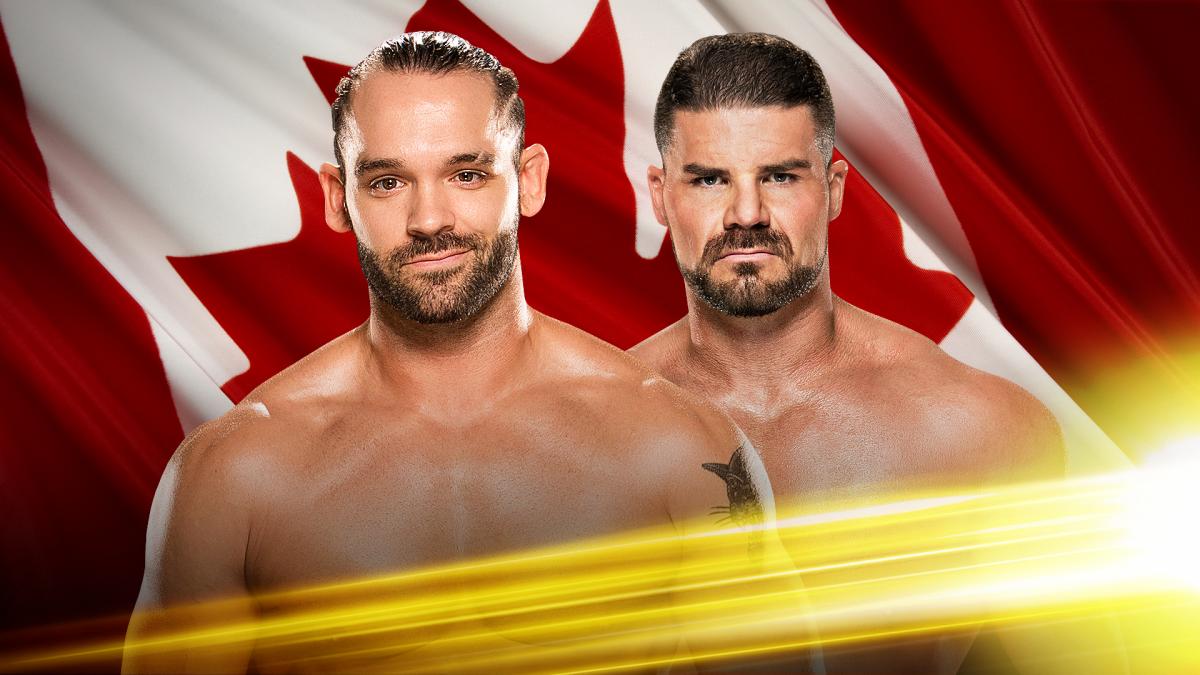 A look at what happened in the NXT TakeOver: Toronto match between Bobby Roode and Tye Dillinger.
The battle between Bobby Roode and Tye Dillinger at NXT TakeOver: Toronto seemed like it would never happen a few weeks ago.  This rivalry is stemming from Roode turning his back on Dillinger as they faced off against Sanity.  It turned Roode and Dillinger against each other since they were out of the Dusty Rhodes Tag Team Classic.
The feud continued to build as Roode gained every underhanded advantage he can.  What was once the Glorious 10 has lead to their first match in Canada.  Bobby Roode even got his own choir to sing his theme song tonight which was truly glorious but will the overconfidence of Roode get the best of him at NXT TakeOver: Toronto?
Dillinger came in with all the momentum early and had Bobby Roode on his toes, well on his back as he kept taking him to the outside.  He seemed to be completely in his element on the outside of the ring and showed another level of aggression.
The playful nature of Tye Dillinger had dissipated slightly as the feud was boiling over.  Toronto was in a frenzy during this beginning match and this allowed Dillinger to get back to himself.  The emotion allowed Roode to fight back into the match.
An aggressive style that once fit Dillinger had transitioned to Bobby Roode as he maintained control.  As control was firmly with Roode, the ultimate showman came out in Roode.  Roode continues to soak in the adulation of the fans as he beats down Tye Dillinger.
The rowdy crowd kept Dillinger in the match as he found a way to fight back into the match but the pendulum continued to swing back and forth through the home stretch.  Roode reversed a superkick from Dillinger and thought he had a chance to steal the victory but the referee caught his feet on the ropes.
Dillinger almost put Roode away by paying homage to Brett Hart with the sharpshooter.  The steel post helps Roode put Dillinger away as he followed it up with a lifting ddt to be victorious.
Did you predict Bobby Roode defeating Tye Dillinger at NXT TakeOver: Toronto?
This article originally appeared on