NXT TakeOver: Toronto Results: Asuka vs. Mickie James Video Highlights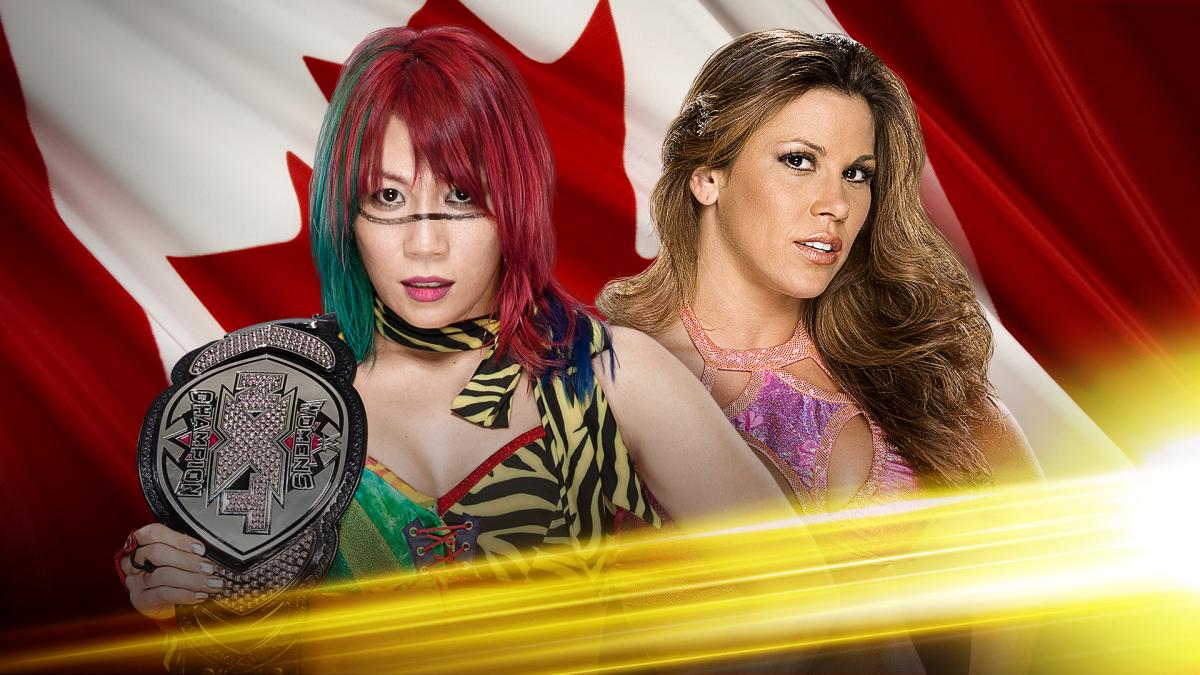 At NXT TakeOver: Toronto, Mickie James returned to WWE for the first time in six years. How did she fare when challenging Asuka for the NXT Women's Championship?
For the months heading into NXT TakeOver: Toronto, Asuka has been running roughshod over the NXT Women's Division. She's undefeated since her debut, and few challengers have even seemed to put up a struggle against her. From rookies like Liv Morgan, to current Raw superstars Nia Jax and Bayley, all who have faced Asuka have ended up taking the loss.
After capturing the NXT Women's Championship, Asuka claimed there was no one in NXT who could challenge her. No one was ready to take on The Empress of Tomorrow. Needing a suitable opponent to vie for the NXT Women's Championship at TakeOver: Toronto, General Manager William Regal was forced to be creative.
As Regal looked outside the brand, he found his competitor: former WWE Women's Champion Mickie James. It's been six years since James last competed in WWE, but she's one of the most decorated female superstars in the company's history.
If anyone has a chance to dethrone Asuka, it's James. As long as ring rust isn't an issue for the former champion, she'll give Asuka one of her toughest challenges yet.
What happened when Asuka took on Mickie James at NXT TakeOver: Toronto? Read ahead to find out.
Mickie got a good reaction from the Toronto crowd, who was glad to have her back.
Asuka, as well, was well received by the fans.
James showed no fear in the early going. She went right after Asuka, trying to gain an early advantage. A hand shake between the competitors was incredibly tense.
A sliding drop kick from Mickie sent Asuka to the outside of the ring to regroup. As pointed out by commentary, when was the last time Asuka retreated?
Before too long, Asuka found her way, utilizing a pair of jumping hip attacks to send Mickie to the floor. While outside, Mickie went for the Mick Kick, but settled for a hurricanrana when Asuka countered.
A second attempted Mick Kick led to Asuka cinching in an ankle lock. She quickly transitioned into a wicked German suplex that folded Mickie up on the floor.
Back in the ring, Asuka continued the punishment. A modified abdominal stretch in the ropes put immense torque on Mickie's body.
But Mickie worked her way back and locked in a single leg crab to attack Asuka's knee. When the champion neared the ropes, James transitioned into a beautiful Muta Lock, nearly causing a submission before Asuka reached the bottom rope.
Asuka went for her strike combo, usually a prelude to the Asuka Lock, but James ducked the final backfist and countered with a hard slap to the face. Both women had a terrifying look in their eyes afterwards, but it was James who connected big with a Mick Kick. Asuka managed to get to the ropes to break the count.
Following the rope break, Asuka tried to lock in the Asuka Lock, but Mickie kept fighting. Unable to go with the initial plan, Asuka went with Plan B: a crossface chicken wing. Mickie quickly tapped out, and Asuka retained her title.
Possibly in response to Mickie's earlier mind games, Asuka refused a post match handshake. Instead, she took the opportunity to gloat and taunt her now defeated opponent.
These two put on a solid match, if overshadowed by the stellar tag match prior. What did you think?
This article originally appeared on