NWO will manage Independent League baseball team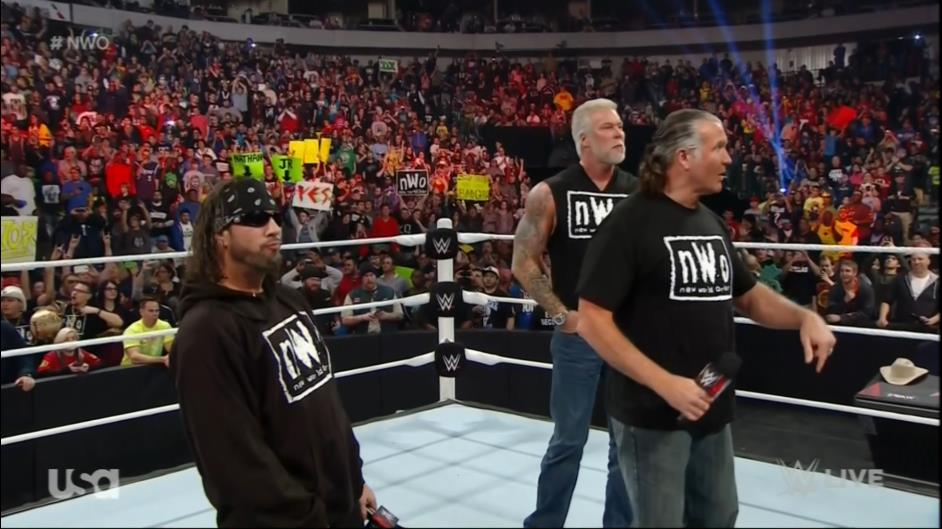 The Bridgeport Bluefish of the Independent Atlantic League will feature the NWO as their managers on Friday against the Southern Maryland Blue Crabs.
As crazy as minor league baseball promotions are, Independent League promotions tend to be even crazier. Considering they have to compete with major league teams for attendance and attention, that's understandable. The Bridgeport Bluefish have approached that issue in a unique way by having celebrity managers. They will have the NWO from the WCW and WWE as their managers for their game on Friday, Sept. 2 against the Southern Maryland Blue Crabs.
Kevin Nash (Diesel),  Scott Hall (Razor Ramon), and Sean Waltman (X-Pac) will represent the New World Order as the managers of the Bluefish. The team's real manager is former major league catcher Luis Hernandez. Former pitcher Jesse Litsch is their pitching coach.
Give the Bluefish some credit. They need to be creative in order to make a significant profit and they have found their niche. Fans will flock to the park to see the New World Order act as managers. Hopefully, the NWO will be active in their roles and the umpires will oblige to create some entertaining moments.
Does the home plate umpire get a Jackknife Powerbomb from Diesel if he makes a bad call? Will Scott Hall use the Razor's Edge if he disagrees with a call? Maybe X-Pac will do some DX chops. There's a lot of creative ways that their wrestling history could be tied into the game to create unforgettable moments.
While Nash and Hall are both in the WWE Hall of Fame, Waltman is not in the Hall of Fame yet. He could be elected fairly soon considering he was a part of arguably the two most influential wrestling stables of the past 25 years (D-Generation X and New World Order). It should be fun to see the troublemaking trio together again.
More from FanSided
This article originally appeared on