Mick Foley loses fake teeth yelling angrily on WWE RAW (Video)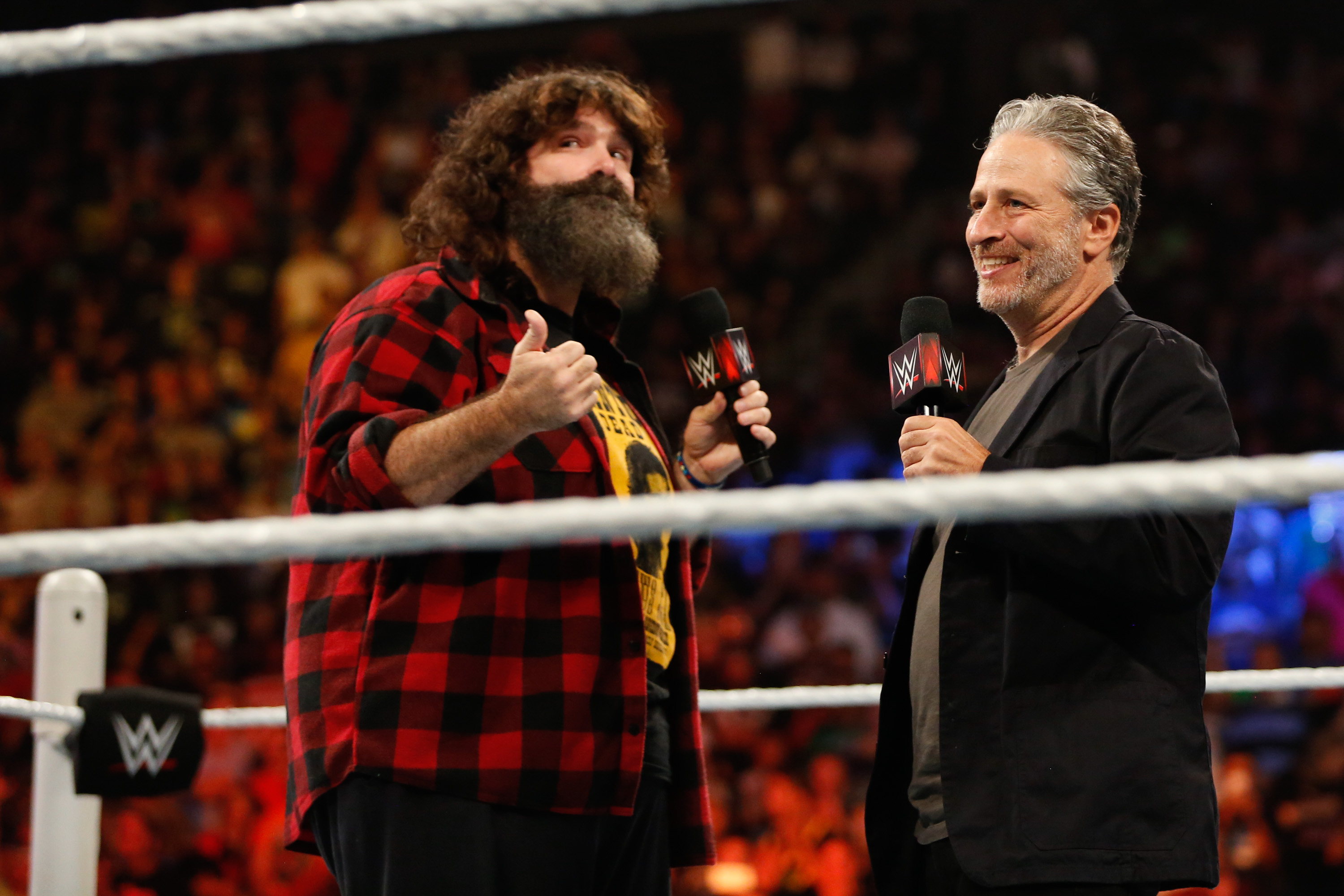 WWE RAW general manager Mick Foley is the lovable figure of the show, but he got angry enough on Monday that his fake teeth fell out while yelling.
Whenever you think about Mick Foley over really the past decade, most WWE fans think of a white-meat babyface without question. He's been a fan-favorite with his in-ring career over and that's carried largely into his new role. Now the general manager of WWE RAW, Foley is the good guy to Stephanie McMahon's heel persona. However, Foley got heated when talking to Sami Zayn on RAW from Charlotte, NC on Nov. 28. And while getting angry and yelling, he lost it.
And by it, I'm of course talking about his small row of fake teeth from the bottom of his mouth.
You can clearly see while Foley is yelling at Zayn that something gets loose and Foley has to grab it and throw it to the side. Take a look:
Mick Foley losing a tooth while shouting at Sami Zayn. Have a nice day. #RAW #WWE pic.twitter.com/xknW6rhLI0

— Riz Ξ (@johncenaAm) November 29, 2016
Watching it live, there's good reason to think why is Mick Foley chewing gum and spitting it out on live TV? However, the RAW GM took to Twitter after the fact to clear up what happened. The explanation, as stated, was that his fake teeth fell out during the segment:
It feels like a safe assumption to say that's not something we all expected to see on WWE RAW on Monday night.
However, longtime wrestling fans likely get a bit of a kick out of seeing that moment from Foley. After all, he mentions that the fake teeth are from his Hell in a Cell math and incident with The Undertaker from King of the Ring 1998 that saw a tooth get shoved through his nose. Yes, that's gross, but it's one of the most iconic moments in wrestling history. So to have this callback is pretty awesome.
This article originally appeared on