Mick Foley Comments on Finn Balor Taking His ICW Spot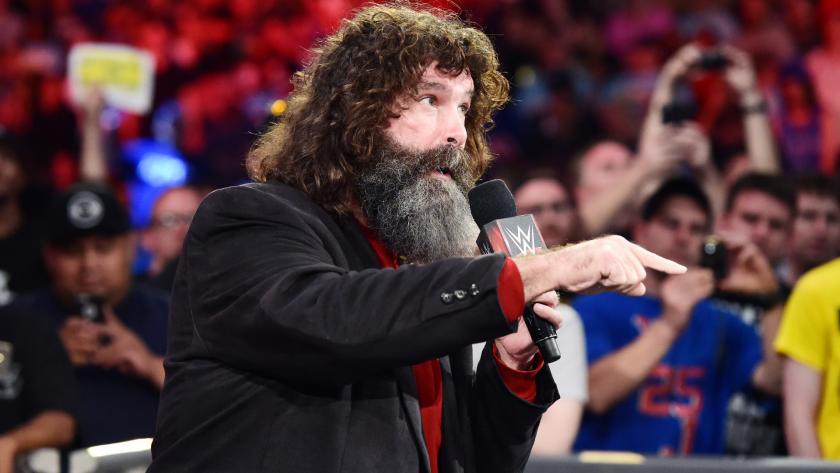 Raw general manager Mick Foley recently sat with Fox Sports to talk about multiple topics ahead of Survivor Series.
Raw general manager Mick Foley will surely be looking for ways to fire up his teams ahead of Survivor Series 2016. The hardcore legend has done a great job of being the man in charge of Raw. Regardless of the growing opinion that Raw's authority figures overshadow the wrestler, Foley is always a lovable presence among the WWE fans. He is also an industry veteran who can talk about the talent around him with a sense of judgment.
Ahead of team Raw's battle against team SmackDown, Mick Foley sat with FoxSports.com to discuss Survivor Series. He would also talk about some of the talents presently on the roster, including Finn Balor. An ill-timed injury has cut short Balor's WWE Universal title reign and he is now recovering from the same. Foley mentioned that he is always in contact with Balor.
"Yeah, I have, I've stayed in pretty steady contact with him. At first just saying 'hang in there, you know, it seems like forever but your spot's open for you and we really need you.

And then fortunately Finn is fulfilling an obligation I made to a promotion in Scotland [ICW]. When I joined WWE I said 'I've got this one show I really need to do,' but as it became clearer and clearer that Survivor Series would be a SmackDown vs. Raw event, I personally asked Finn if he would fill in for me. And that meant so much to me on a personal level that he would be willing to do that. He is allowing me to be a part of Survivor Series. He's such a fine young man and such a great athlete that we cannot wait to have him back on Raw every Monday."
Also, Foley would comment on the one person who has taken over the internet wrestling community by storm – James Ellsworth. Foley talked about meeting him at one of the indie promotions. Foley said he was genuinely surprised at how much people loved him. It is true that Ellsworth possesses so much charisma that it sets him apart as a character.
"I saw James Ellsworth at an independent wrestling show where I was signing autographs, so I took a photo with him and put up a post on Facebook called "the night I met James Ellsworth." Just by nature of how popular that post was, how many comments there were and likes and shares, I was like 'people love this kid.'"
Foley would also talk about Raw's biggest monster – Braun Strowman. You can read that as well as his thoughts on the major changes that has been going on in the WWE over the last year. He would also discuss which NXT stars does he want to bring up to Raw and Bayley.
This article originally appeared on